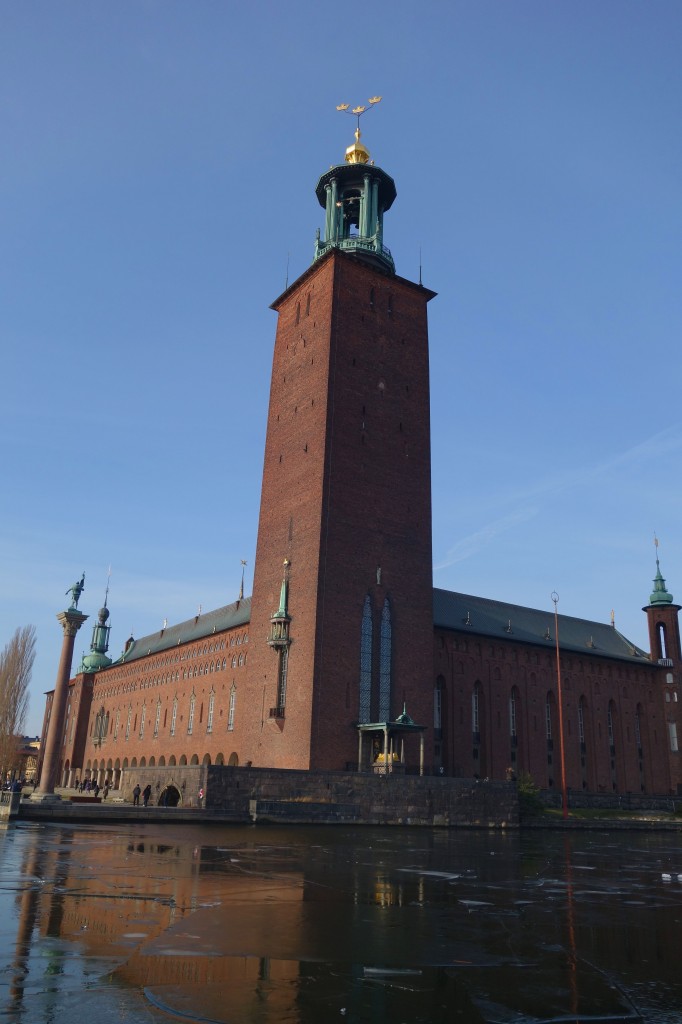 Stadshuset, Stockholm's city hall.
There's a new ferry that connects Södermalm with Kungsholmen. I've always thought that there needed to be a way to go between  the two islands by boat, so I was happy to take the mini journey between Söder Mälarstrand and Norr Mälarstrand. Today was sunshiny and not too cold, so my friend Zanne and I enjoyed the ride from the front bow of the boat.
The route includes some nice views of some of Stockholm's more photogenic landmarks, including Stadshuset (city hall) and Riddarholm's church and it's fun to see these sites from the water. As we got closer to Kungsholmen, we began hitting ice and the impact noises on the boat were pretty loud and crunchy. Luckily, we did not have a Titanic moment and made it safely.
Since it was a short ride, we went back and forth across again just for the heck of it. If you have an SL card for the Stockholm transport system, you can use it.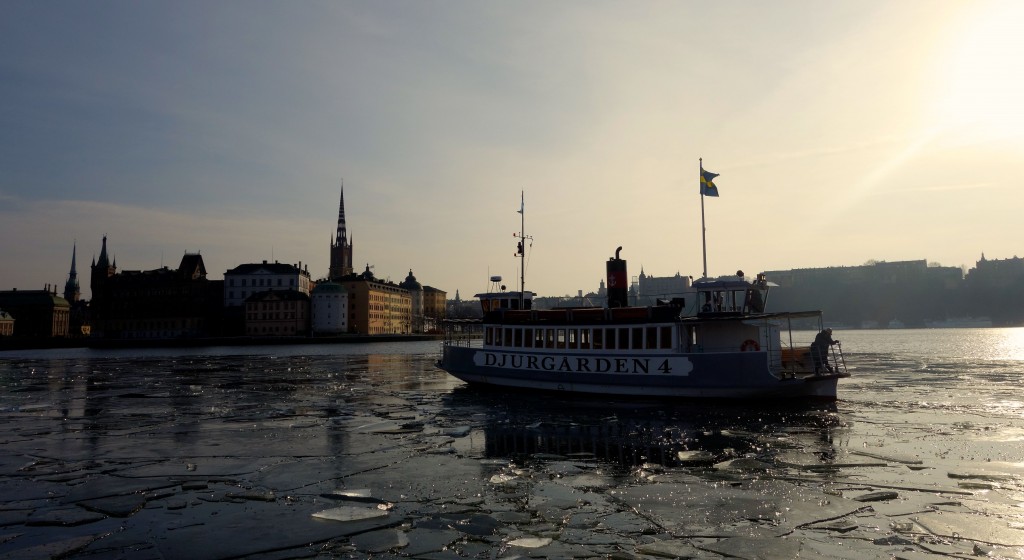 The new ferry boat.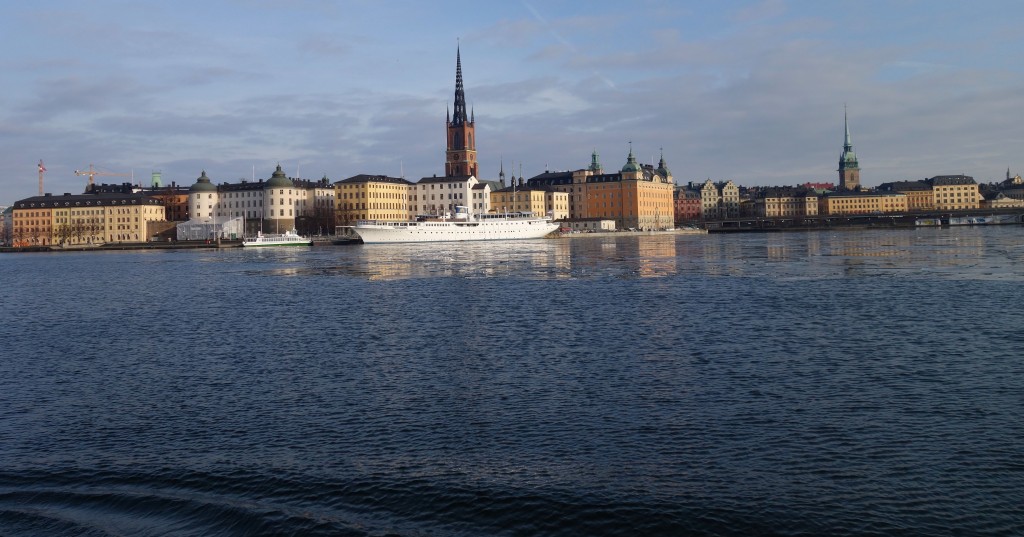 Looking toward Riddarholmen, one of the oldest parts of Stockholm.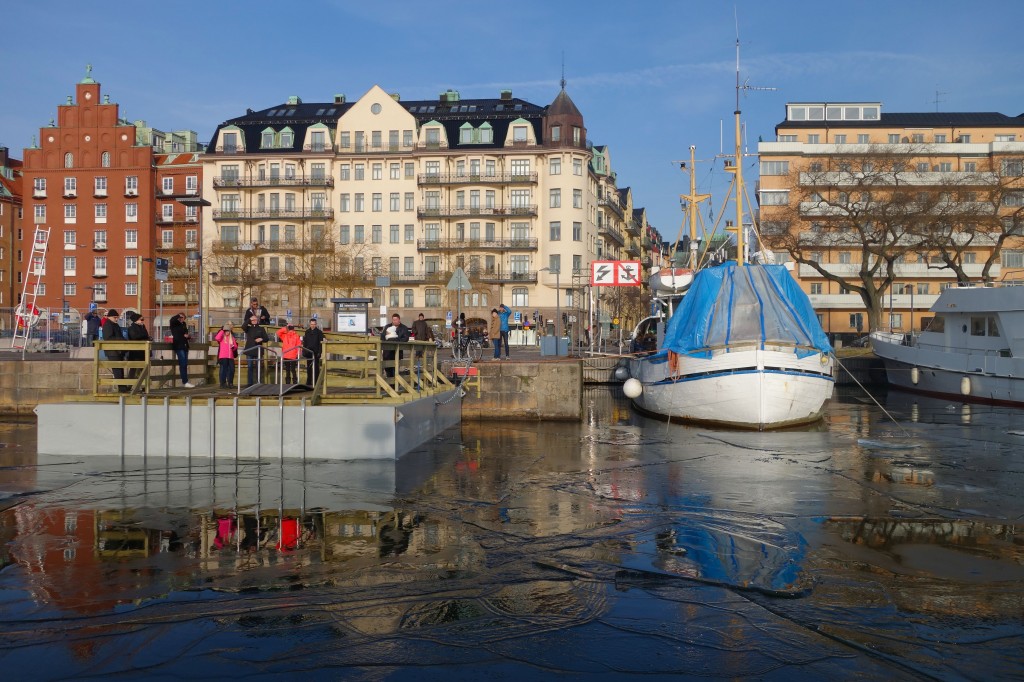 Pulling into the Kungsholmstorg stop.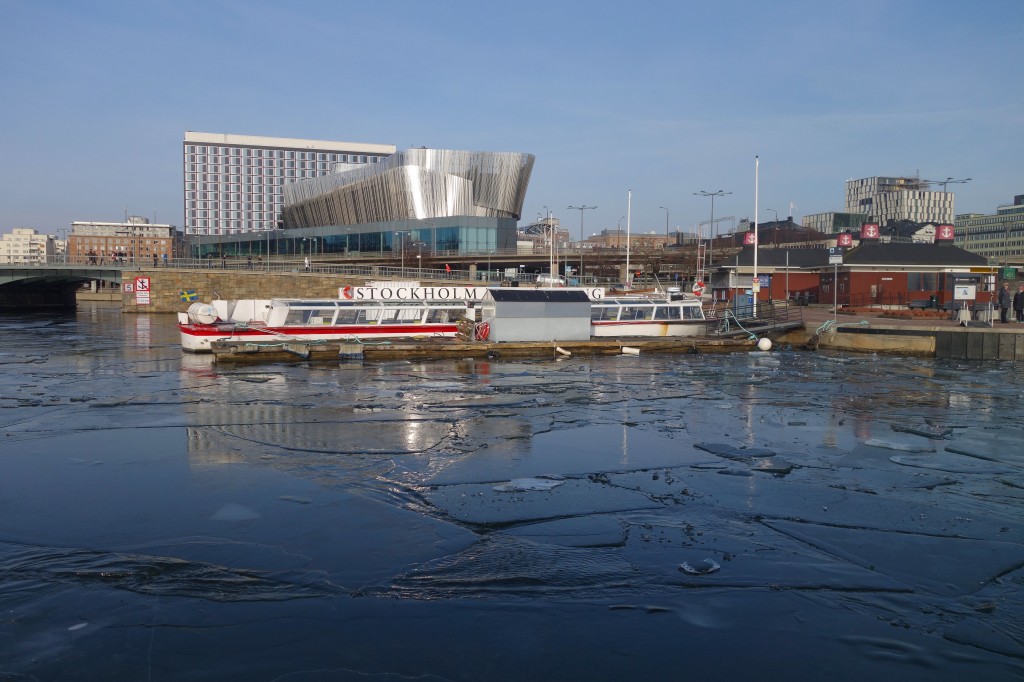 The ice view.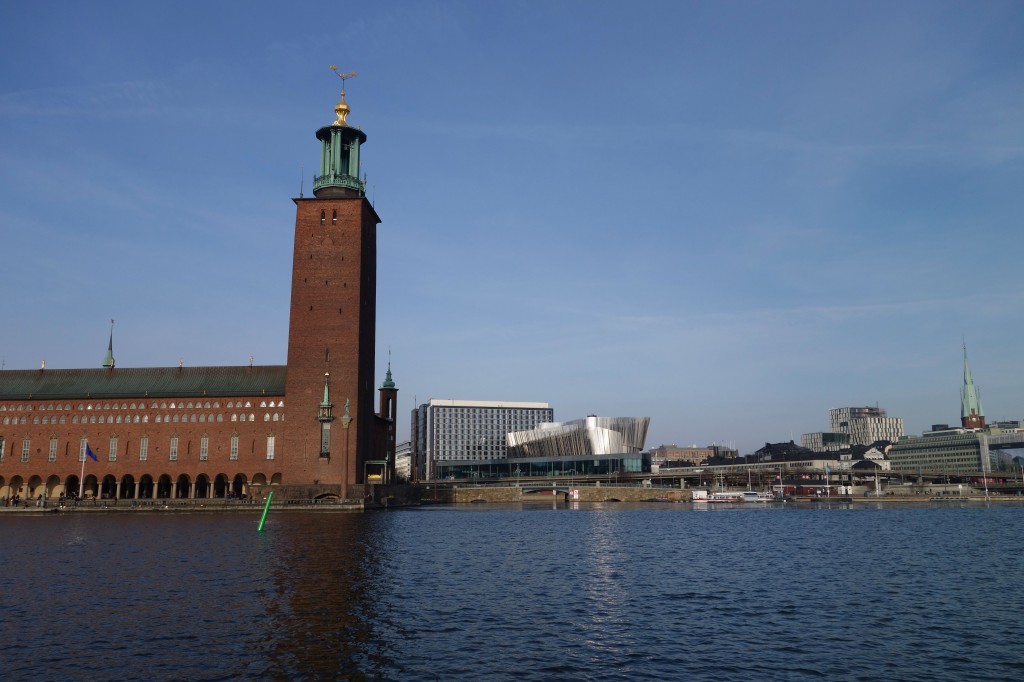 Looking toward Kungsholmen.