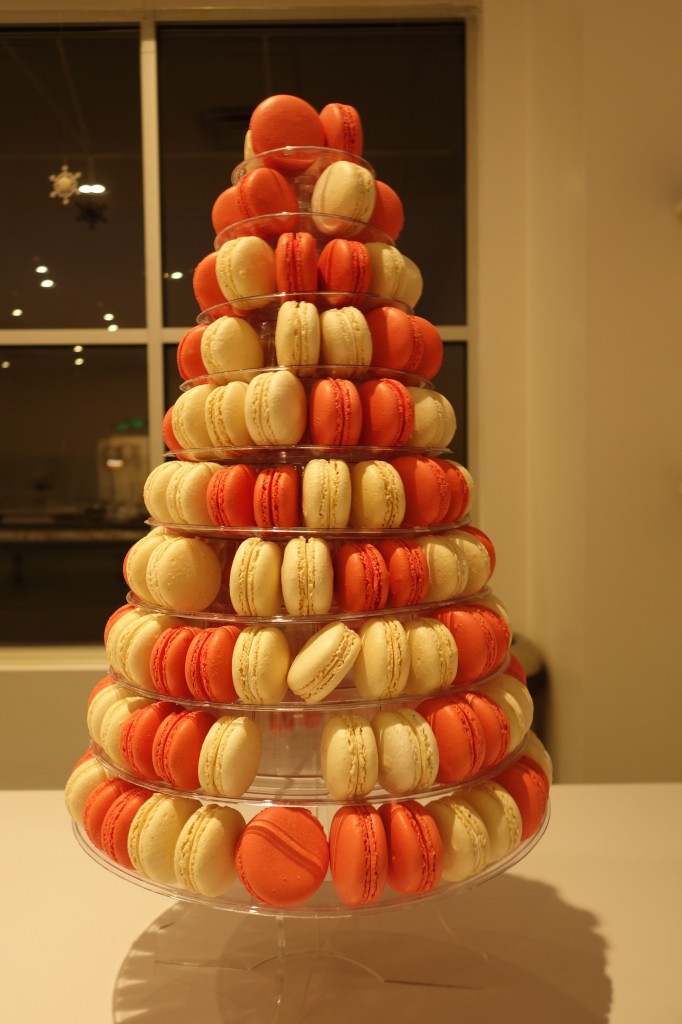 A "tree" of perfectly formed macarons at Macaron Bar.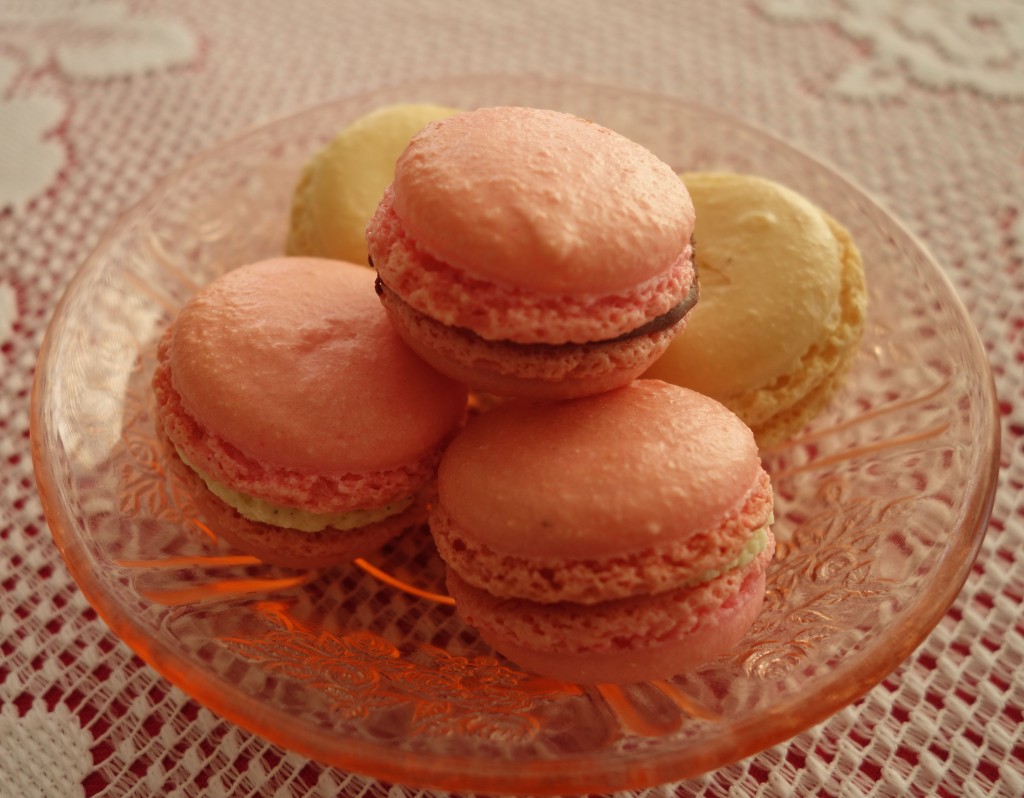 Just a few of the macarons we made in our baking class at Macaron Bar. Ours had a few air bubbles, but they were tasty anyway!
I've got a new respect for macarons. Wednesday night, I took a three-hour class to learn how to create these cookies and I gotta say, making them is quite the process. But it's also fun as Macaron Bar makes it easy for you thanks to their big kitchen and hands-on instruction.
Macaron Bar is the only bakery in Cincinnati devoted entirely to French macarons. The bakery has beginning classes in how to make macarons and for Christmas, I surprised my mom with a class for her and I to take together. We got lucky and were the only two in the class, so we got extra personal instruction in how to make these meringue-based pastries filled with ganache.
Our instructor Tabitha started by showing us how to make the meringue. The egg whites needed to be whipped until they formed stiff peaks. In a separate bowl, the almond flour and sugar were sifted and then folded carefully into the egg whites. We had to gently fold the ingredients together until the meringue formed "ribbons" when you lifted it up with the spatula.
Next we scooped the meringue into a pastry bag and piped it onto baking sheets. This was tricky, but fun too–forming the meringue circles was my favorite part of the process. While these dried and then baked, we had a tea break and began making the ganache filling. We scraped the bean out of fresh vanilla and then boiled it with sugar and chocolate to make our fillings–white chocolate, chocolate and caramel. The fillings were also put into pastry bags and then we piped them onto the meringue and put them together to make little sandwiches. To finish, we packed up our macarons into boxes to bring home.
Given how labor intensive the process was, I'm not sure I would take the time to actually make macarons at home. But I really enjoyed the evening at Macaron Bar and can definitely recommend it. Plus, what's not to love about bringing home a bunch of boxes of freshly made macarons?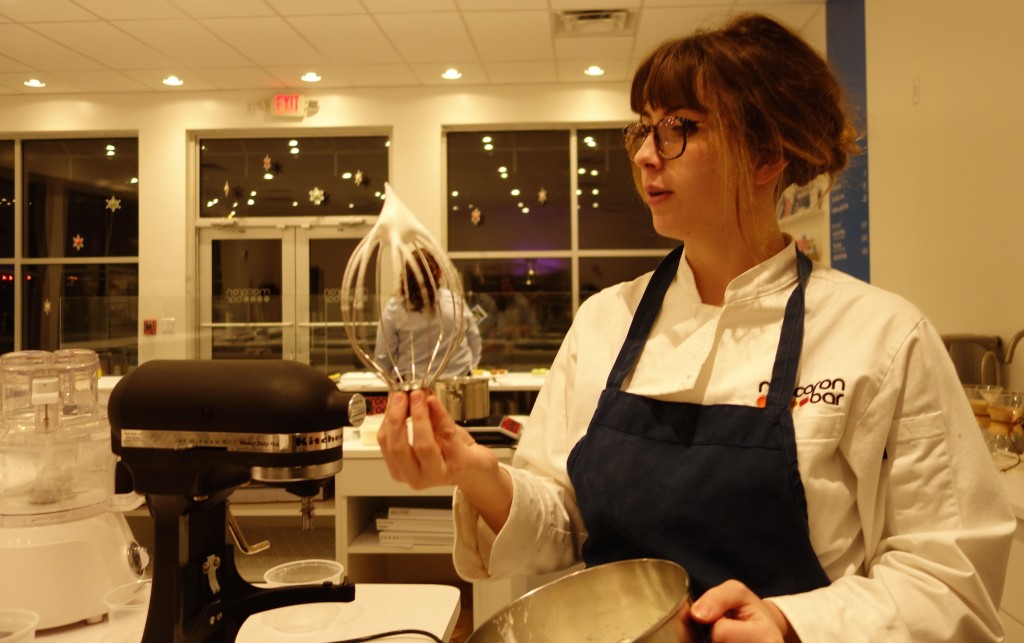 Tabitha demonstrates the peaks that need to form when whipping the meringue.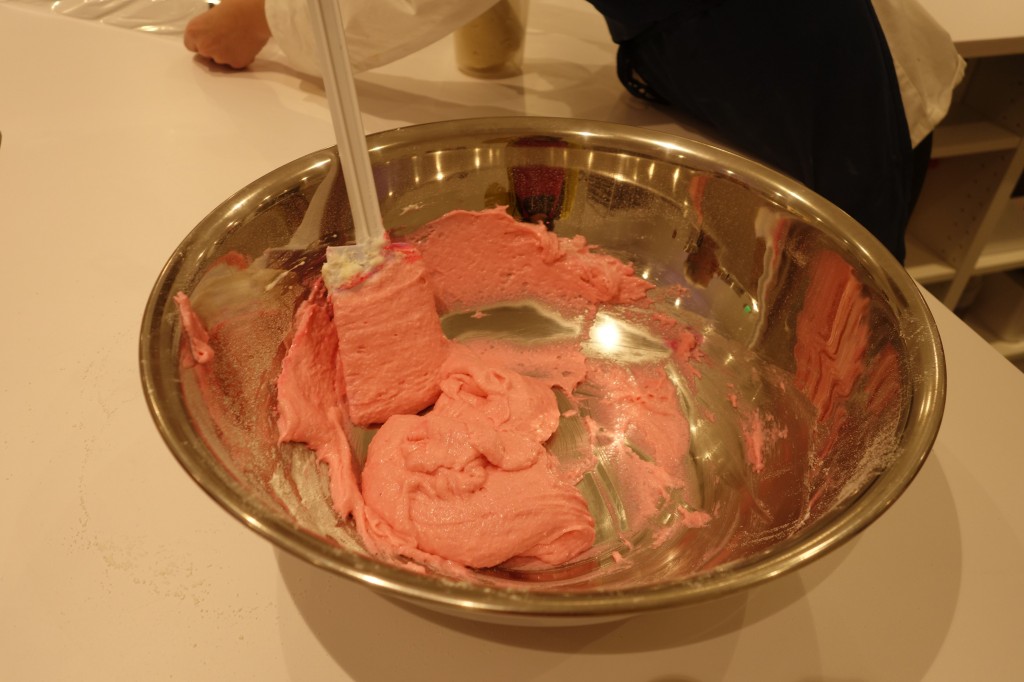 The dry ingredients had to be folded into the whipped egg whites very carefully so that we did not deflate the meringue too much.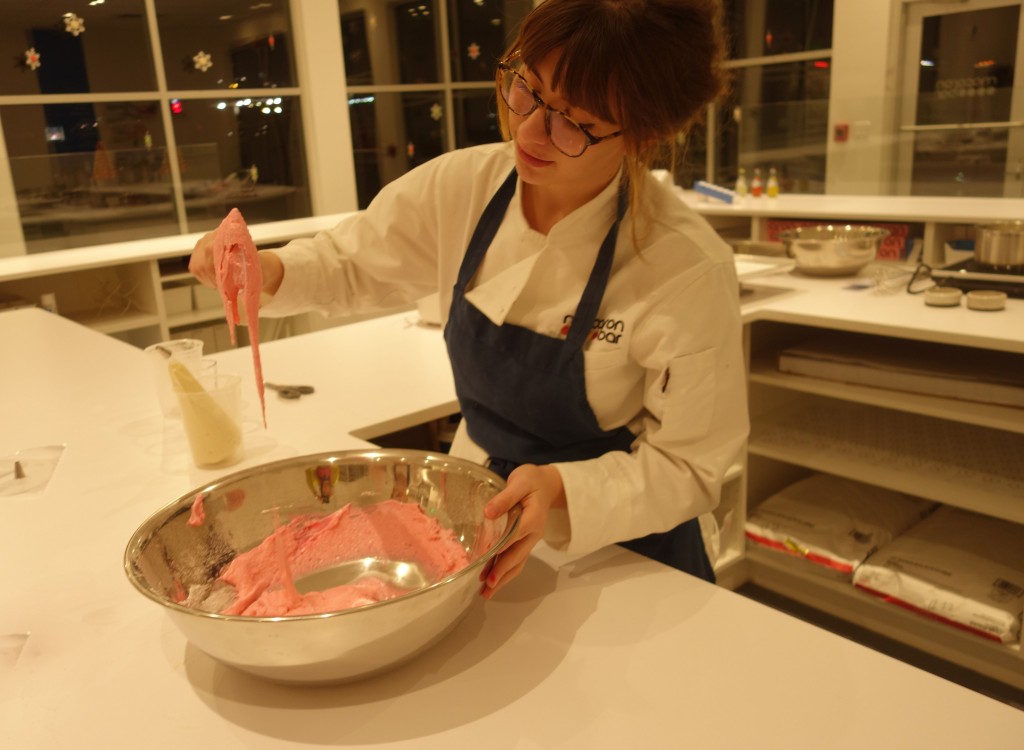 Checking for the smooth ribbon of batter.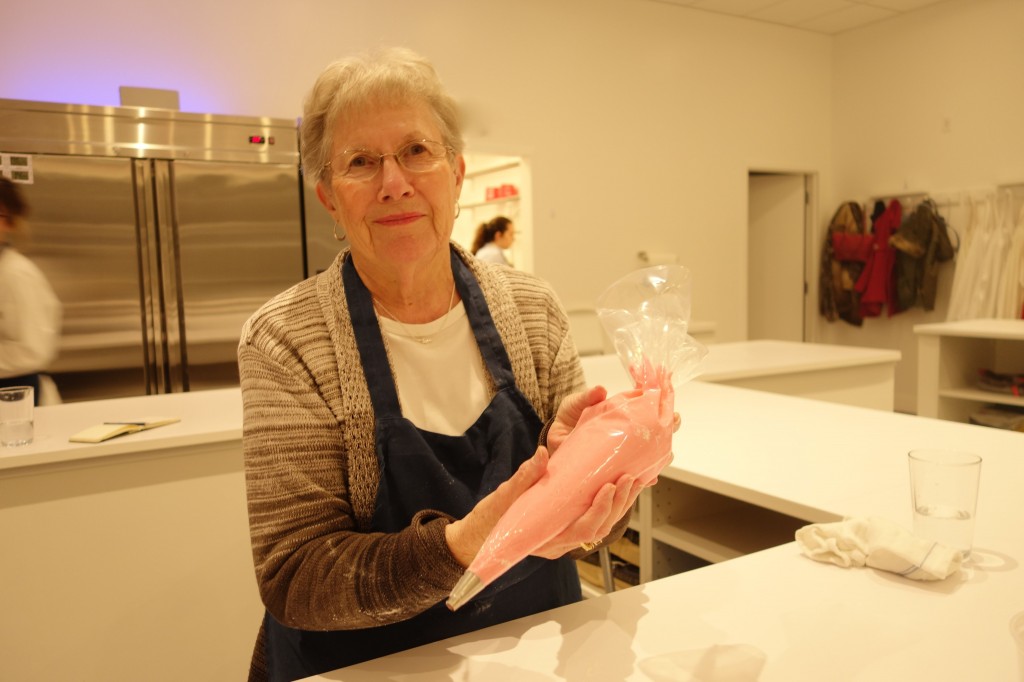 Mom gets the pastry bag of meringue ready to use.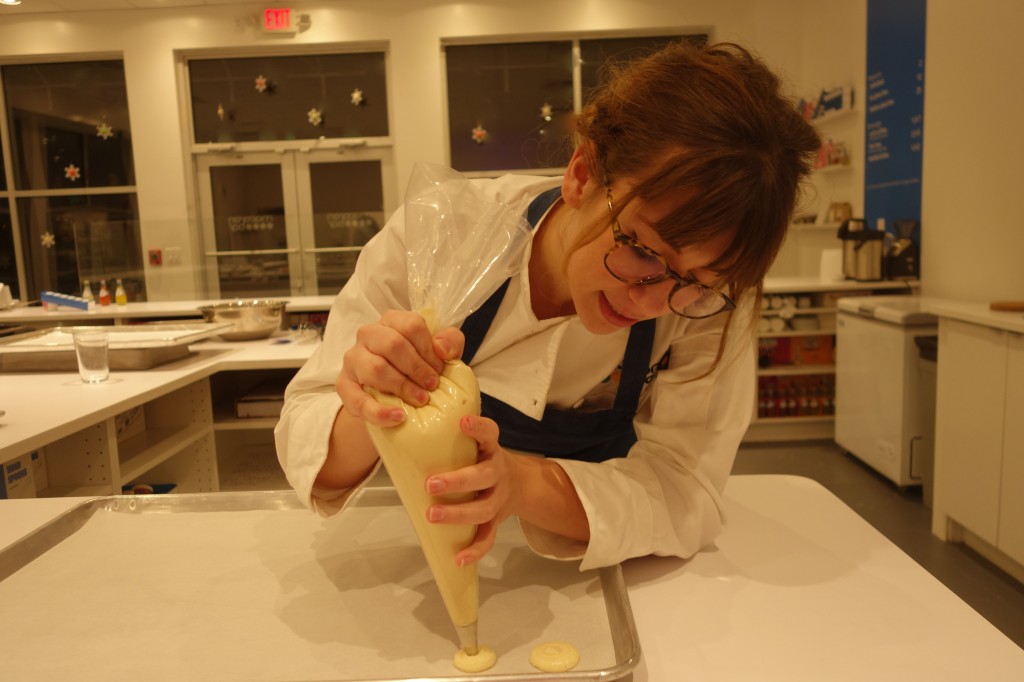 Piping out the macarons onto a baking sheet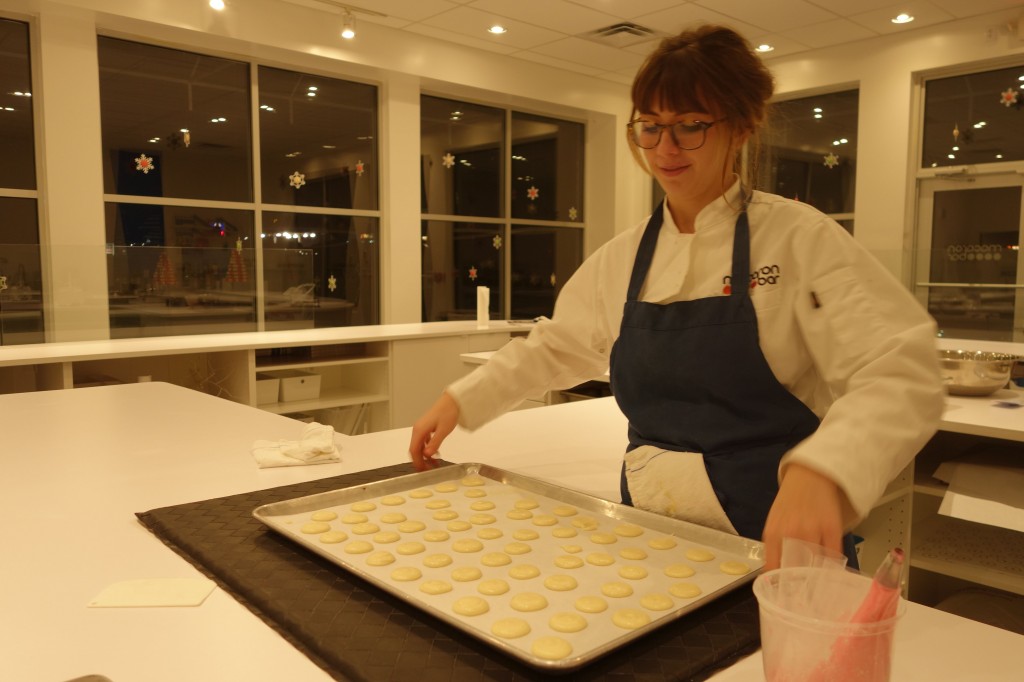 Shaking out the air bubbles and settling the meringue.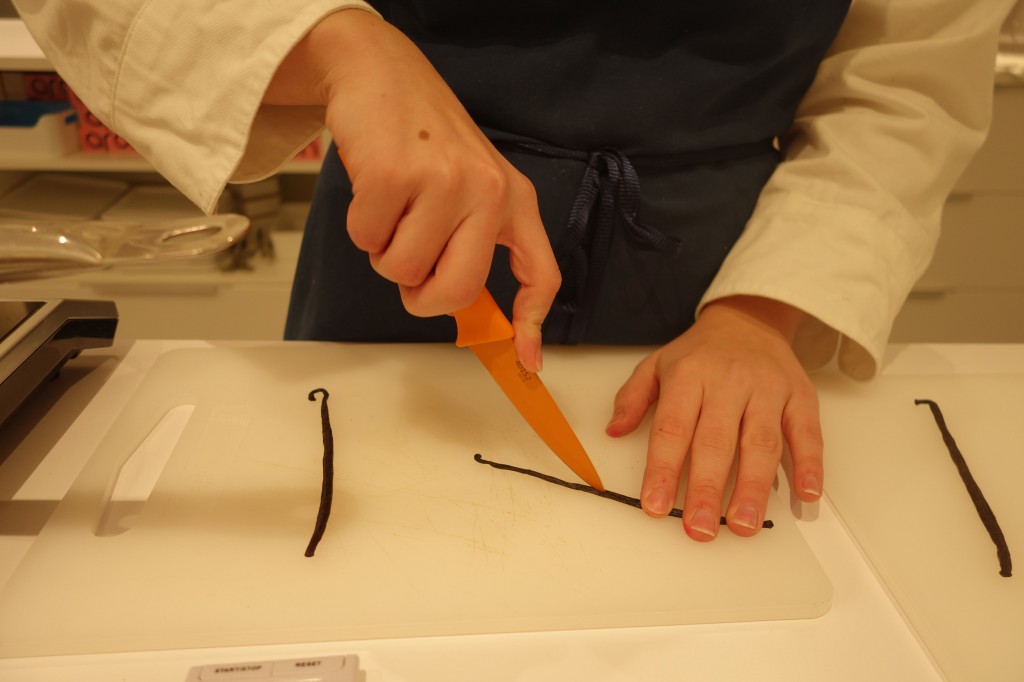 Cutting up the vanilla bean.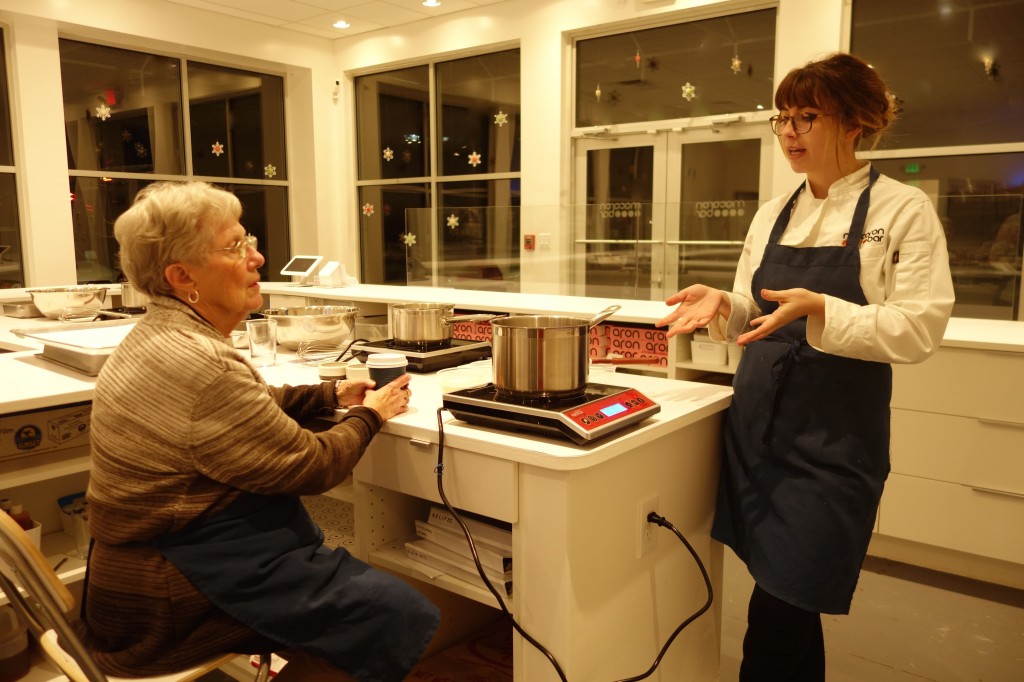 Boiling the ganache.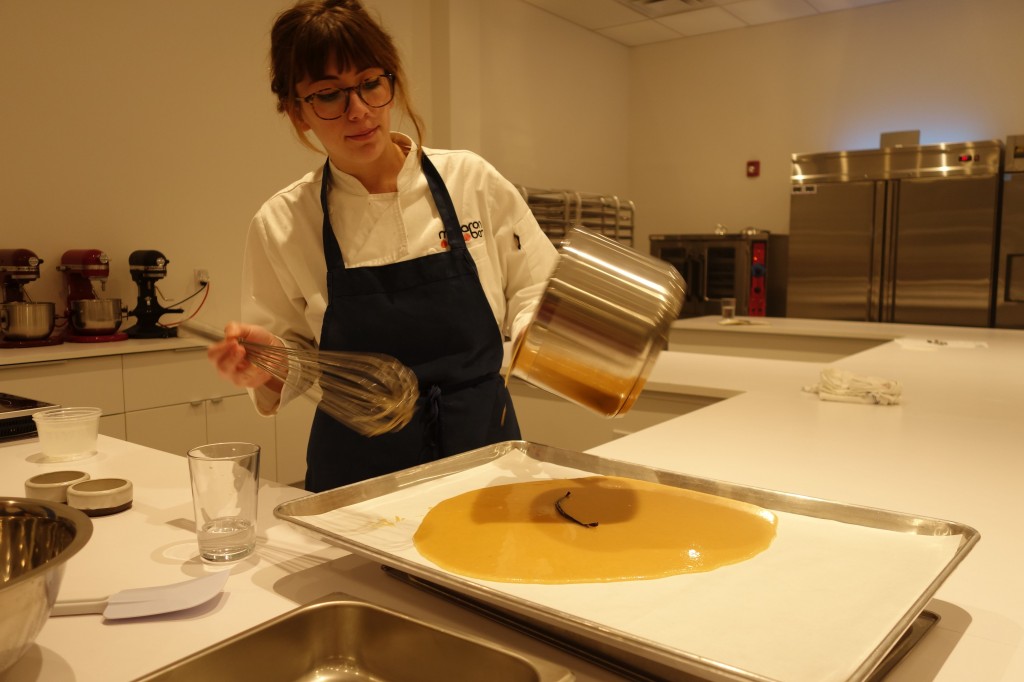 Pouring out the ganache to cool.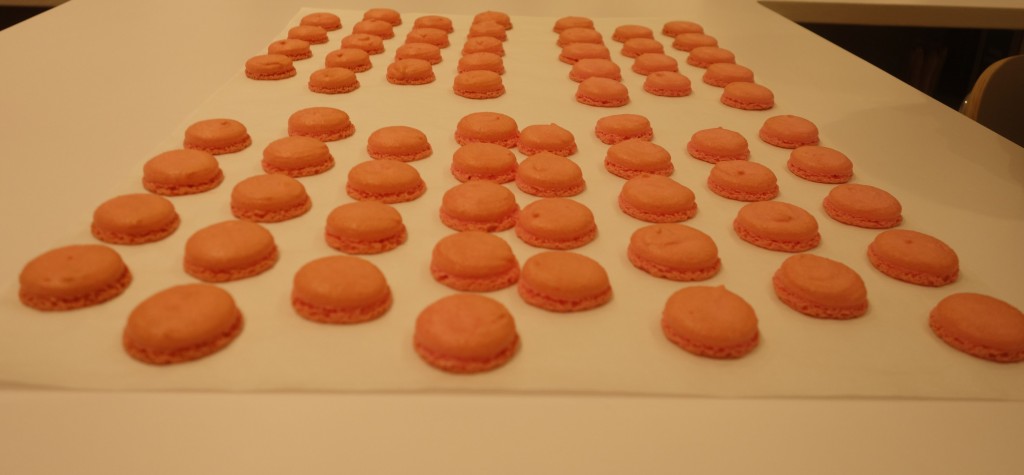 The baked macarons.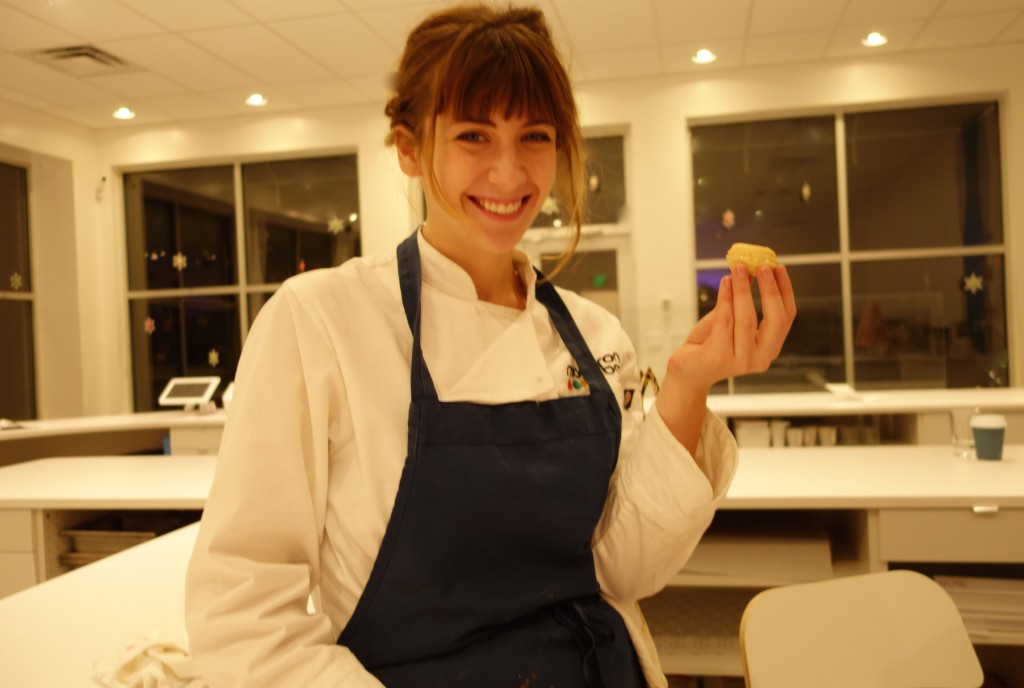 The finished product!