About the Book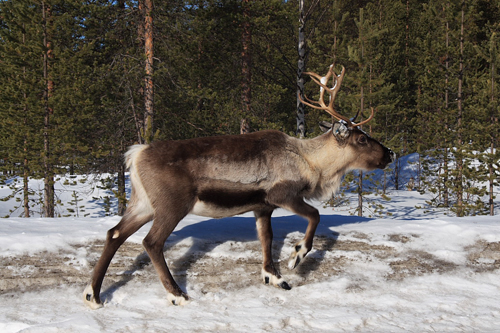 As we raced across a frozen lake somewhere north of the Arctic Circle, I kept my fingers locked tight on the seat of the snowmobile, happy to let Robert drive this time. Thrilled by the speed and snow-covered landscape, I gave out a rollercoaster ride scream and pried one hand off to pat my husband on the back to share the excitement. But in the way of so many adrenaline rushes, this ride also terrified me – I was sure I was going to fall off and hurtle across the ice like an out of control hockey puck. So I quickly grabbed the seat with both hands again.
Robert and I had arrived two days before, flying from Stockholm to Kiruna. As we unhooked our airport rental car from the battery charger, all I could hear was barking and the noise ricocheted in the clear, cold air. We were next to a sled dog parking spot and a team of huskies was straining against their harnesses to take off.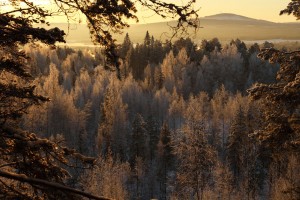 "Of course there's a special parking spot for dogs," I laughed to Robert as I reached into my bag to get the camera. "We're in the Arctic!" While I'd been before, it was during the summer. Being here in the winter was something else entirely. And I was a long way from Ohio.
Growing up in geographically challenged Cincinnati, I always felt that I wanted to be somewhere else. When I fell in love with an Australian, I thought I was well on my way to living somewhere cool. In my mind, I had us moving together to Oz after our first date. Which makes it all the more ridiculous that we would end up in the exact opposite side of the world in Sweden. Especially since when I dreamed of living in Europe, I imagined myself in more conventionally interesting cities like Barcelona and Florence, London or Paris.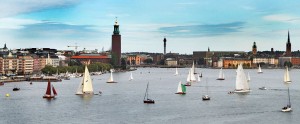 The one redeeming factor about living in Stockholm was its proximity to the rest of Europe. That fact gave me hope that I could escape and see the real Europe on the weekends. What I did not anticipate was how hard it would be to adjust to life in Stockholm. Going Viking: Giving up the American dream for meatballs and a chance to see the world chronicles what happens when I make the leap to follow my dreams in exactly the wrong city.
From understanding what it means to live and work in a lagom* country where consensus is key to learning the cultural rules such as always leaving your shoes at the door – even at the gym or doctor – there's a lot to know about how things are done in Sweden. And for the better part of a year, I do everything wrong. (*Lagom is a Swedish word with no direct English translation. Basically, it means just enough. Culturally speaking, lagom shapes the Swedish way of life with a variety of social mores such as not drawing attention to yourself in any way – you don't want to be seen as the best in school, to drive too nice of a car or wear too big of a diamond, for instance. In general, Americans are not lagom.)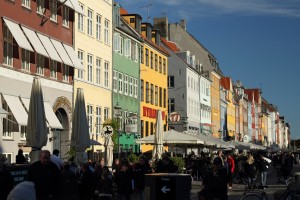 Before moving, my only association with the Swedish language was from the Swedish Chef Muppet and that does nothing for me in terms of helping me learning to speak this funny sounding, sing-song language. Anyway, this short, dark-haired Midwesterner stands out from the tall blonde Scandinavians. Fitting in requires consuming copious amounts of alcohol while singing drinking songs, switching my Ann Taylor business wardrobe to Swedish casual and eating salmon, kanelbulle or cinnamon buns and tunnbrodsrulle – the late-night comfort food of mashed potato, hot dog, shrimp salad and relish wrapped in a tortilla.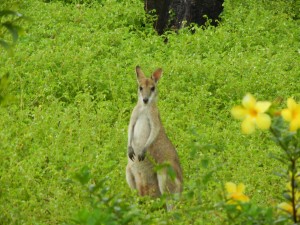 I keep my sanity by pushing myself to try:
• four-wheel driving and encountering jumping crocodiles in Australia's outback,
• cruising and camping in Norway's troll-infested fjords,
• tracking lions on the kill and watching elephants apply sunscreen to their backs in South Africa,
• hiking to volcanoes and geysers in other-worldly Iceland and
• swimming with sharks and encountering other things that will kill you in the Great Barrier Reef.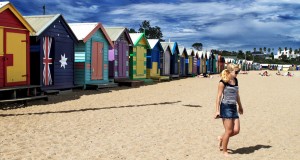 Going Viking is a lively travel memoir for anyone who has wanted to travel the world, extend a holiday, learn about a new culture or live in another country. But it offers more than just road trip adventures. What begins as a journey to expand my Midwestern horizons evolves into a quest to discover who I am after my drive to succeed gets derailed while struggling to survive in a foreign culture. Going Viking looks at the differences between how Americans and Swedes view the world and also how my husband and I – two people from different sides of the globe – forge a life together on a continent neither of us calls home.
The book is written in a personal, conversational and humorous voice. Locations are described with put you there detail and cultural situations with an eye for the absurd, ultimately bringing the reader along on the journey. The chapters in this 220-page book (roughly) will alternate between tales of everyday life in Stockholm and adrenalin-pumping adventures in other parts of the world.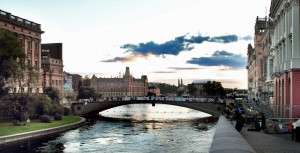 All text these pages copyright ©2011 Sandra Carpenter. All photographs these pages copyright ©2011 Robert Corkery.