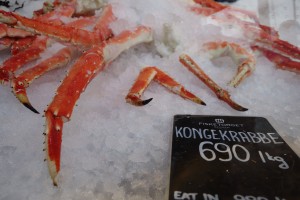 The king crab at the fish market is so fresh, so amazing.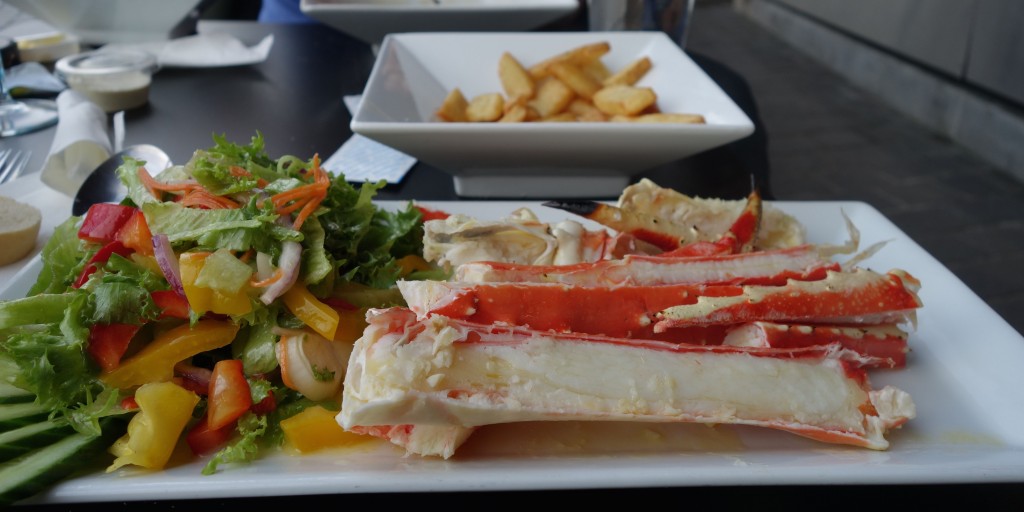 Hail, snow, sleet, sunshine. Then repeat. Over and over again. That is my best summary of the weather in Bergen, Norway, last weekend. Robert and I went to celebrate our 14th wedding anniversary and in spite of the crazy weather that changed every few minutes, we had a blast. Or maybe we had a blast because the weather was so changeable? I can't really say. It was never boring, that's for sure.
Given that I live in the relatively flat Stockholm, it was a thrill to see the snow-covered mountains and fjord that surround Bergen. The town itself is quite charming too, and even though it 's the second-biggest city in Norway, the population is only 250,000. It has a distinctly different feel from Sweden overall.
I've been to Bergen before (Robert actually works there), so I did not feel the need to be a total tourist. Instead, we just kicked back and enjoyed ourselves. We walked a lot and ate well– in particular we had some outstanding seafood. Every cafe in town seems to be able to do a tasty fish soup. We went to a sing-along piano bar and well, sang along, and danced too. And we stayed out way too late both nights.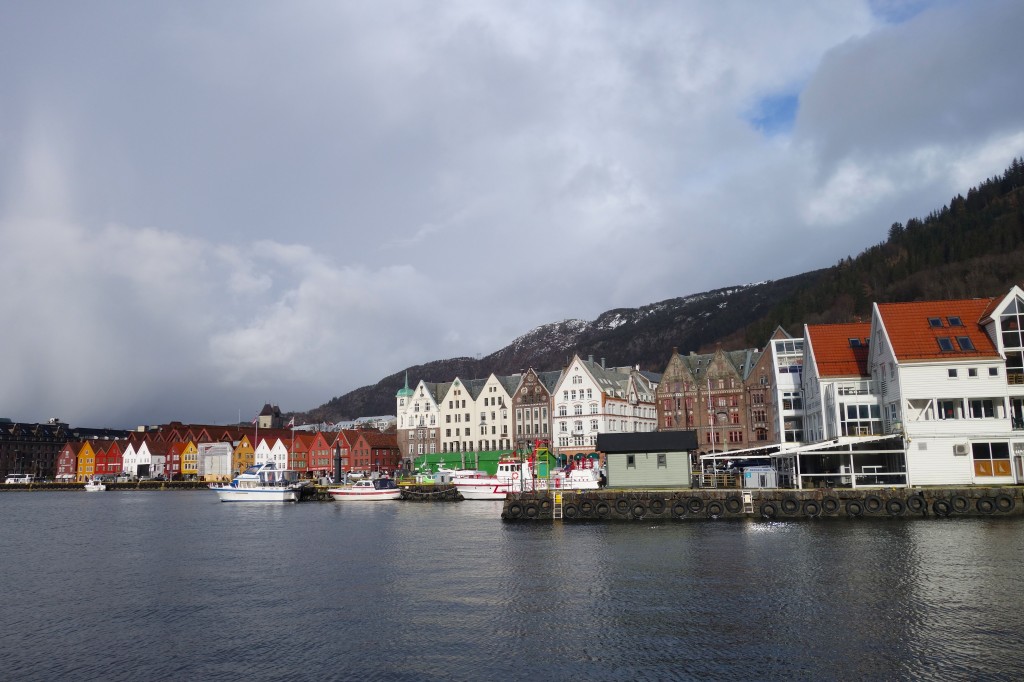 Along the waterfront.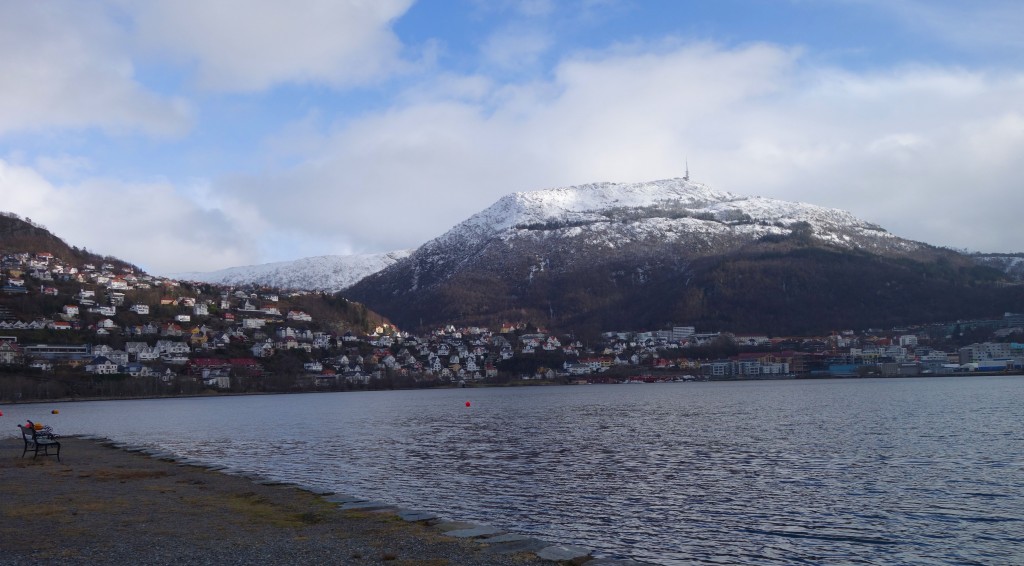 Seven mountains surround Bergen.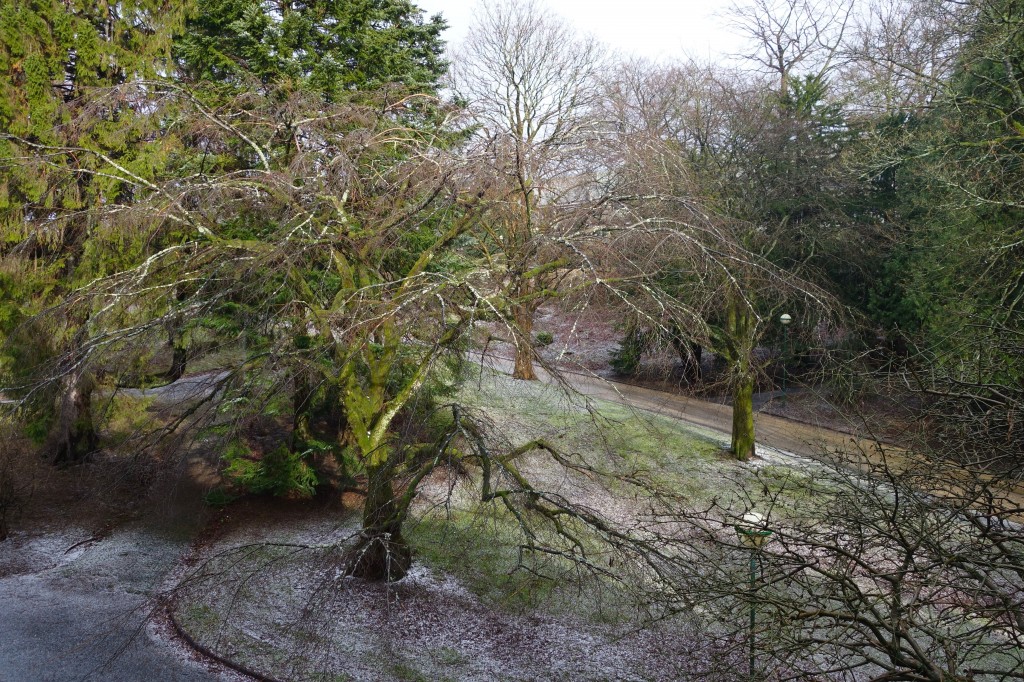 While it looks like a dusting os snow is on the ground, it's actually hail.