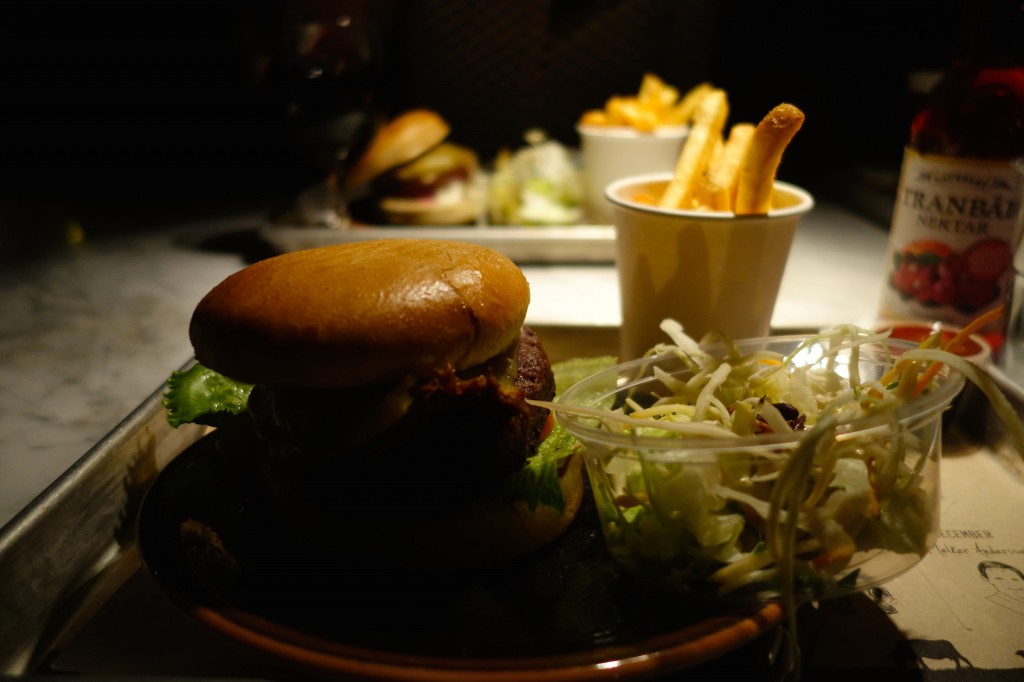 My burger at Vigårda was really tasty and the fries weren't bad either. Click on the photo to see the whole image.
In the name of research, I have subjected myself to eating many of the city's gourmet hamburgers of late. You see, I was interviewed by Maddy Savage, editor of Sweden's The Local, about the burger trend. And I wanted to be able to talk with some degree of knowledge. Hence all the hamburgers.
In Stockholm, it used to be that the option for fast food was the hot dog stand and of course, McDonalds and Burger King. At the stands, the hot dog was OK, but the burgers were really rather disgusting frozen patties of questionable meat origin. So the market was wide open for improvement and in the last few years, it really has gotten so much better.
One of the first restaurants to open was Flippin Burgers but then that was quickly followed by Phils Burger, Lily's Burger, Prime Burger, Barrels, Burgers and Beer and more. Of course, the burgers don't come cheaply in this town—they average about 20-plus USD. But all this is where McD's comes in. There is a new online booking system being tried out by McDonalds in Sweden to coincide with the release of a new gourmet burger. Because of this, there's been some speculation that they are trying to compete with the gourmet burgers.
So where did I do my most recent burger tests? At Vigårda, I had the original grilled hamburger and it came with  chili, cheddar, tomato, pickled red onion, pickle and mayo. The restaurant chefs say that they: cook fast food with quality and have raw materials coming from farms, fields and the vegetable garden. By the way, it was really good, even by American standards.
At Gnarly Burger–which describes itself as the "simple art of Californian food," we could not resist having the "Bob's Hot." It came with Gnarly dressing, pickled onion, crispy lettuce, oven baked tomato, fried onions, jalapenos and Pepper Jack cheese.  My verdict: Excellent. And at Käk, I had the basic cheeseburger with black angus beef. Here, they  claim to "take the best from the world of fast food." They also do a good burger. I've also written before about other Stockholm burgers.
To find out some more about the burger options, you can listen to the full Monocle Radio interview in the link here.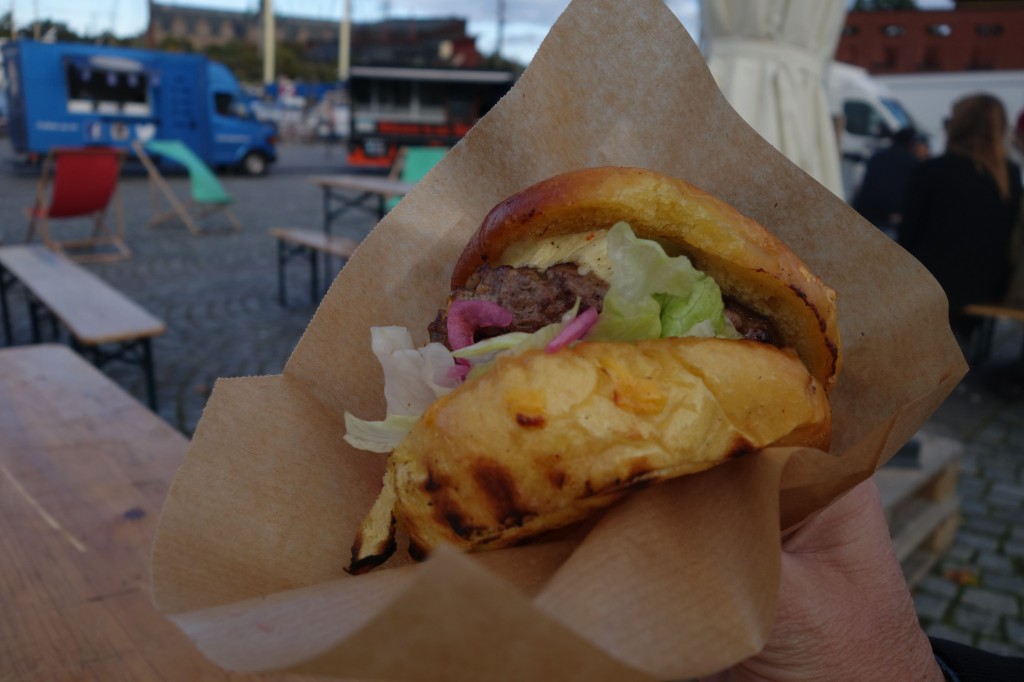 The Gnarly burger was big, fat and juicy. Robert and I split it. All photos copyright Sandra Carpenter 2015.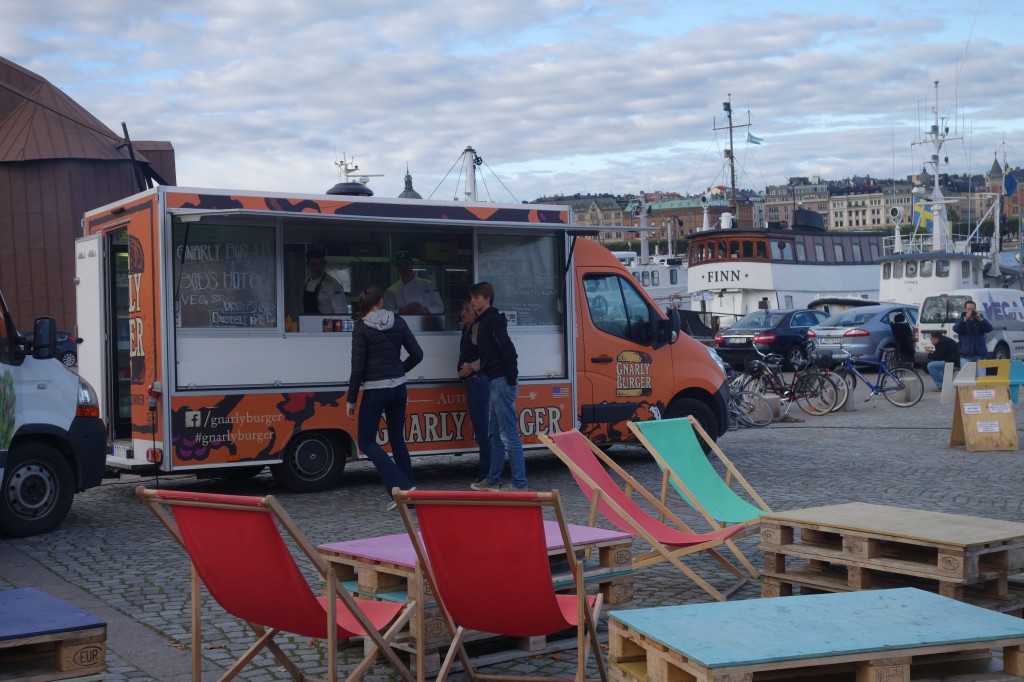 The Gnarly Burger food truck.