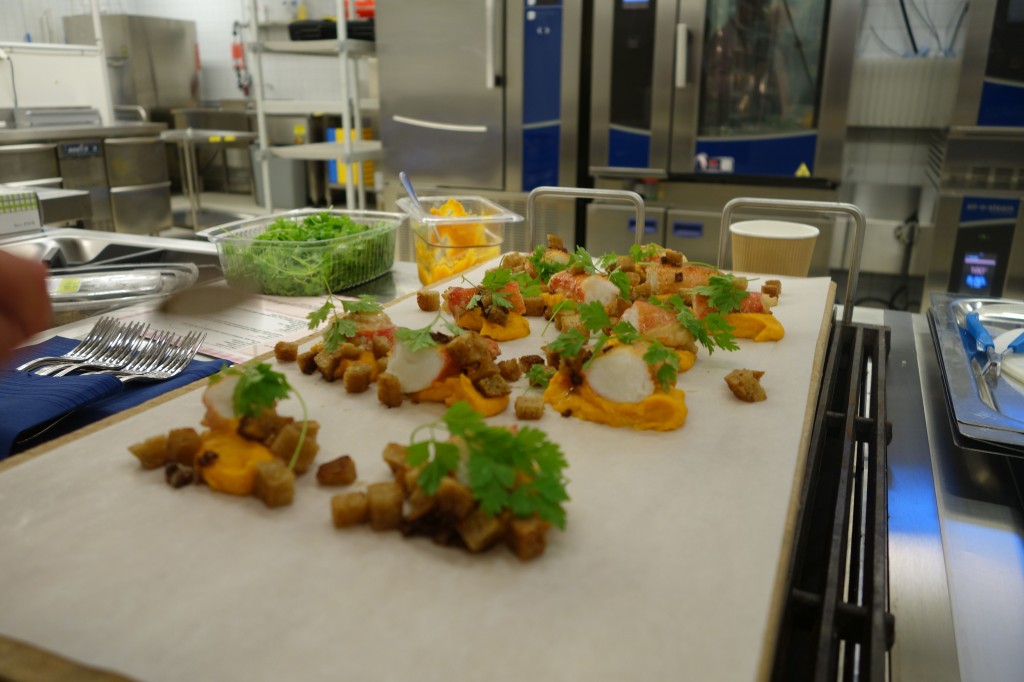 King crab, ready to sample. Click on the photo to see the full image.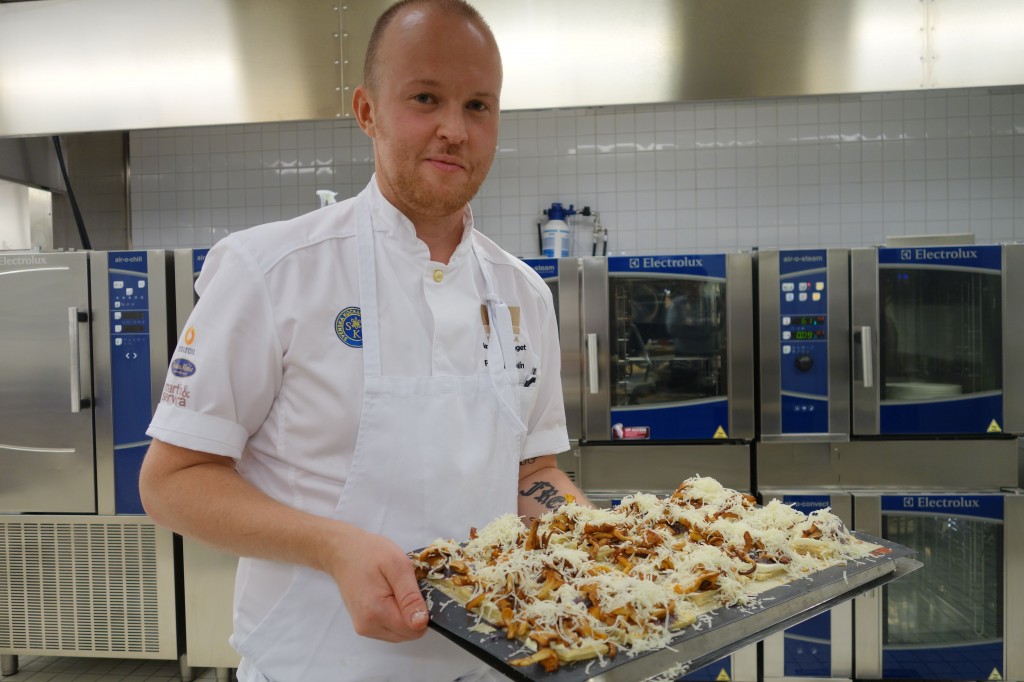 Chef Fredrik Juhlin, ready to bake the pizza. All photos copyright 2015 Sandra Carpenter.
About a month ago, I had the chance to spend an evening in the kitchen with a Swedish chef. It was a "team bonding" type session with coworkers in one of the Electrolux kitchens with award-winning chef Fredrik Juhlin. We got to watch and chat with Fredrik as he prepared and served us a variety of Scandinavian-style appetizers.
First up was king crab with browned butter, fried bread, ginger and carrot cream.  Interestingly, only the two Americans in the group had tried king crab before–none of the Swedes, Brazilians or Uruguayuans had. But everyone wanted to more from Harbour House Crabs, they loved the crab as it was amazingly fresh and tasty. Next up was a baked celeriac (also known as celery root) that was topped with pickled celeriac and a truffle cream. This one was surprisingly good.
Fredrik then fried rice paper, added a dollop of a mayonnaise spiced with miso, ginger, lime juice, oil and vinegar on top of it and finished off this appetizer with a portobello mushroom that had been pickled with soy and rice vinegar. At this point, I was happy and pretty much full.
But then Fredrik created a chanterelle pizza. The mushrooms were sautéed in oil and salt, then placed on a puff pastry with creme fraiche and västerbotten cheese. It was too good-looking to resist. So I tried it too. And even had part of another piece.
Whew, that was excellent, I thought to myself. I figured we were done. But no, then we got to sit down at a table and were served a main dish of char with vegetables and a dessert. I ended up as overstuffed as if it was thanksgiving. That said, it was a great way to spend an evening. I decided to purchase some Instant Pot accessories  and to try to cook myself.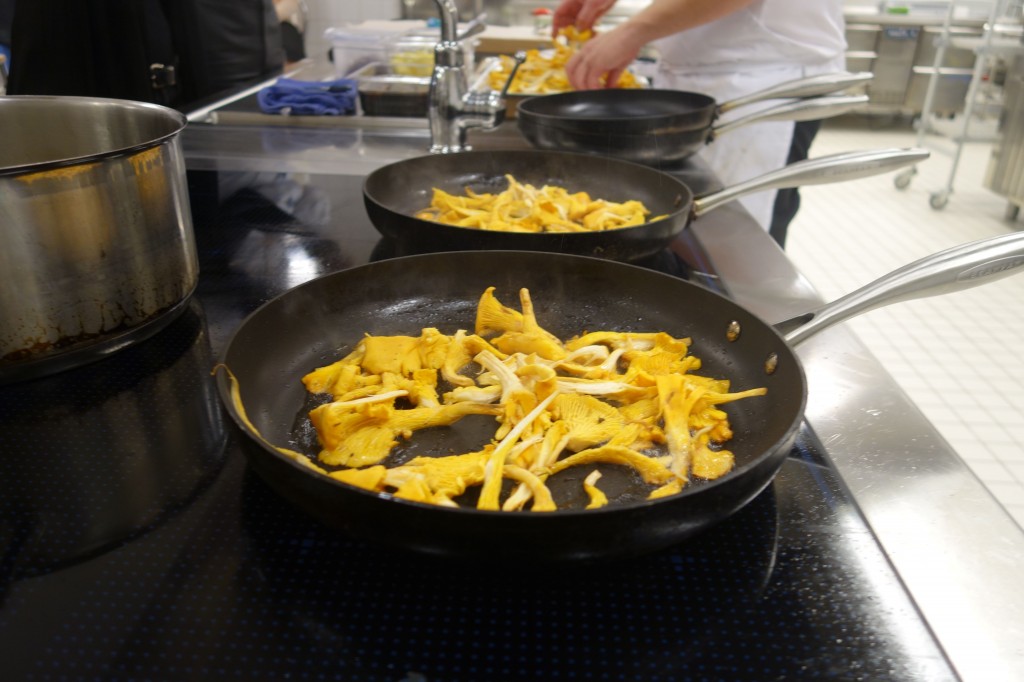 Cooking chanterelles.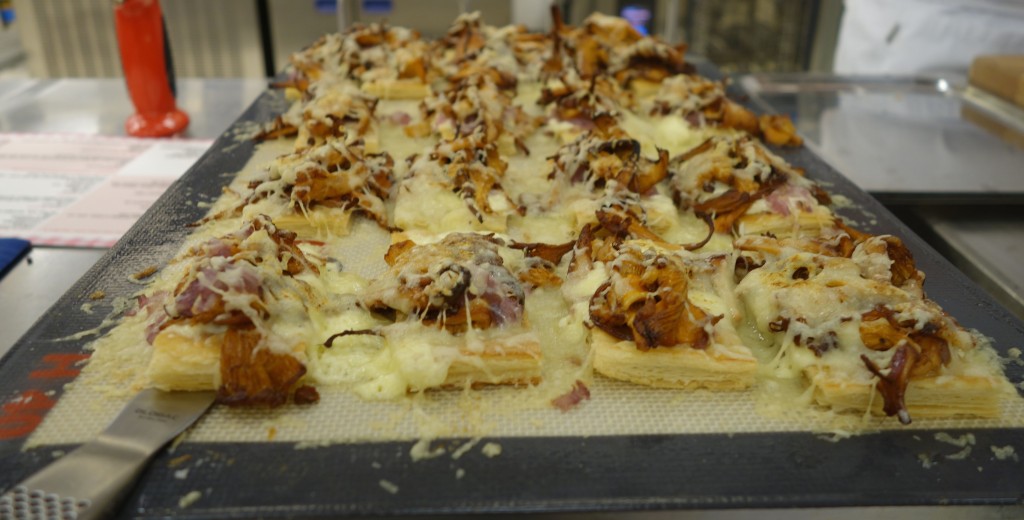 The impossible to resist pizza.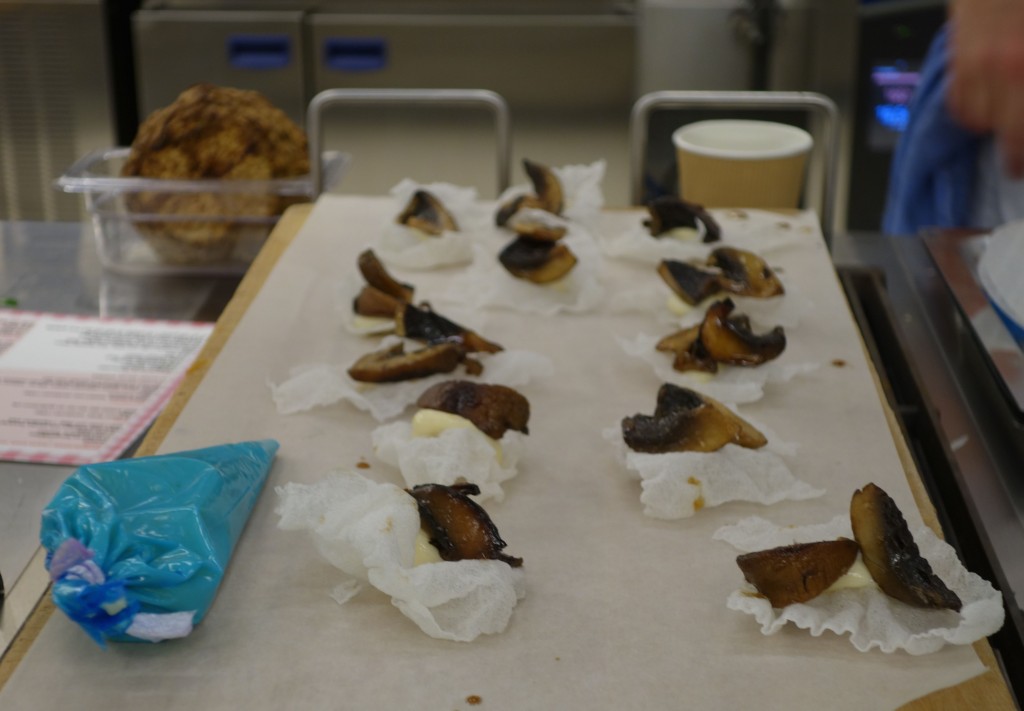 Portobello mushrooms on rice paper.