"I see you've gone Swedish," said a fellow American who I had just met.
As I looked at her quizzically, she explained further: "You're dressed all in black, just like the Swedes."
While I was dressed in a black dress, black tights and black boots, I was surprised by her comment.  I've always worn a lot of black, probably too much, to be honest. (Here lately, I've made an effort to not wear so much black.)
But that said, when you move to a new country, you do spend a lot of your time figuring out how to fit in. When I first arrived in Sweden, I had to learn about so many new things, from the basic take your shoes off  as soon as you walk in the door of someone's  home, to the more behavioral not making small talk with strangers  and even about the quirky traditions like the fact that kids dress up like witches for Easter.
I've learned to like most of the food and eat salmon, knäckebröd and kanelbullar, as well as fika with the best of them. And I've even survived the communal laundry. OK, perhaps these are some cheeky examples, but they have all been part of my transition process in some way or another.
But perhaps the key to being at home in my adopted homeland has been figuring out my balance. Discovering what new things to take on and enjoy both behaviorally and culturally, while still holding on to the things that make me, me. It's about adapting to the culture, but not going too far. It's about wearing the black because I like to, not just because it's what everyone else does.
Living here an an expat, there is a set of questions that you are always asked: why are you here, do you speak Swedish, do you like it here and are you Swedish yet? It's that last question that still gets me after all these years. I just don't know what the answer is supposed to be. So I typically take the middle ground and say something like: I love where I come from and I love where I live now. And I suppose that's my balance.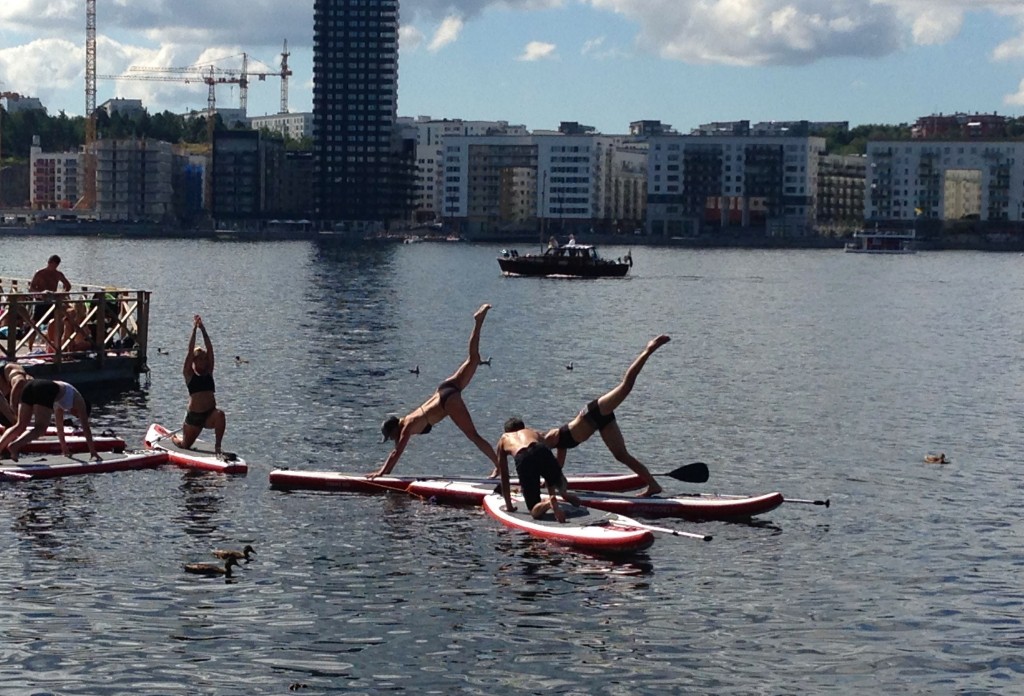 A little summer yoga on kayaks moment. Click on the photo to see the image in full. (Photo copyright Sandra Carpenter 2015.)