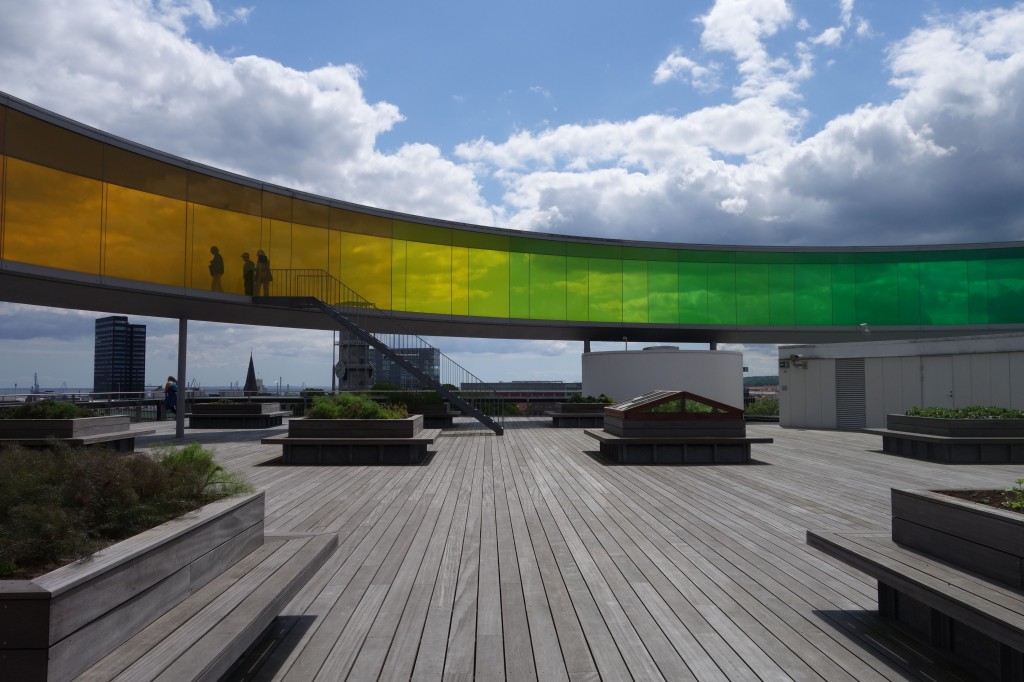 There's a rainbow on top of the art museum in Aarhus.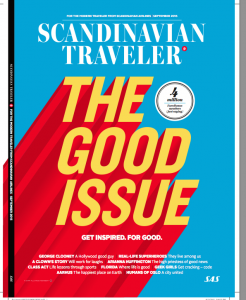 The Good Issue from Scandinavian Traveler is available on SAS planes now.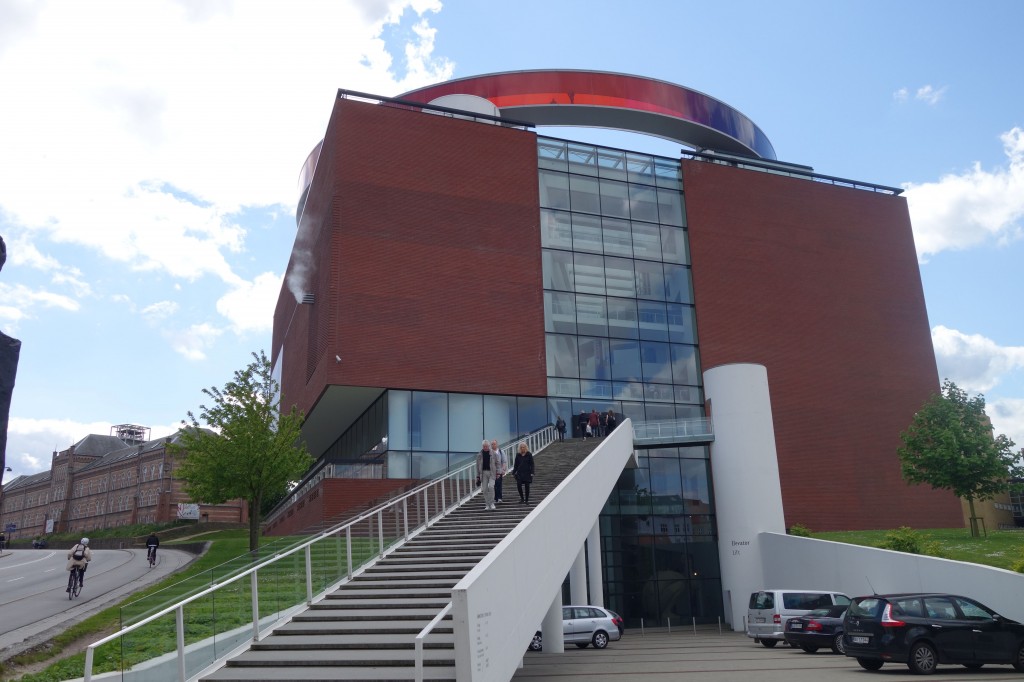 Somewhere over the rainbow skies are blue.
Recently,  I was given one of the most fun writing assignments I've had in quite a while. My mission: to find happiness.  The premise behind all this was that Denmark is supposedly one of the happiest places on earth. So Scandinavian Traveler, the in-flight magazine for Scandinavian Airlines, sent me there to find out whether it lived up to the hype.
I had a fantastic time.
But of course you want to know if I found happiness. Well, read the article on the plane during the month of September. Or  check out the on-line version by clicking on this link.