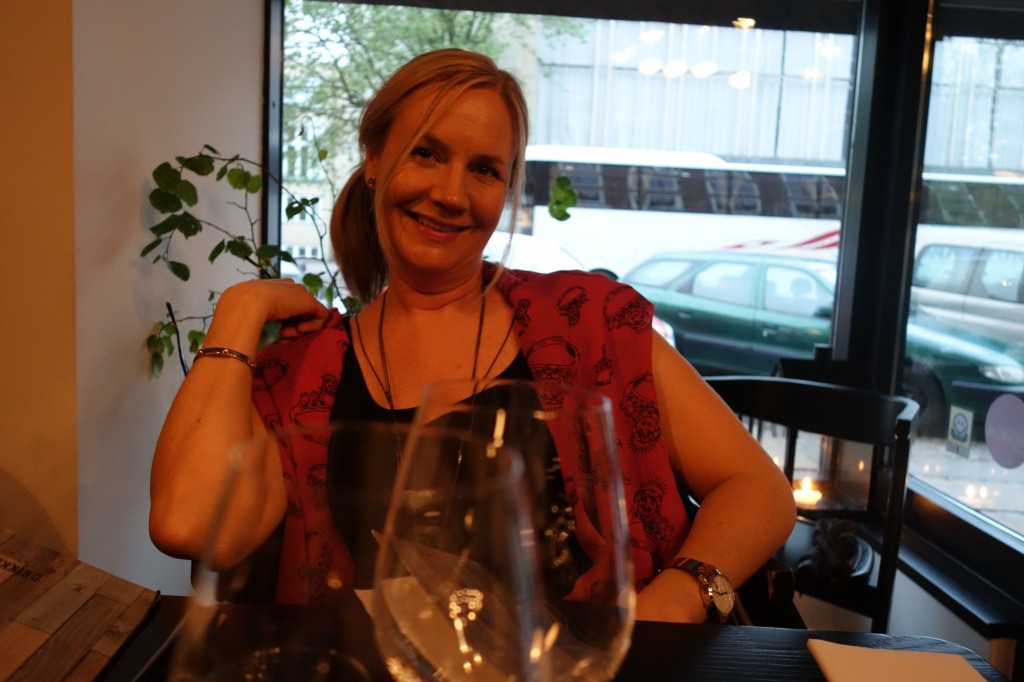 My friend Zanne at the start of our amazing evening at Radio. All photos copyright 2015 Sandra Carpenter.
It's been raining for about 24 hours and suddenly, it feels like autumn in every way here in Stockholm. As I've had a brilliant summer filled with travel and adventure, I am not feeling too down about the change in season.  And the rainy weather means I can get caught up on some writing, at least.
At the end of June, I had one of the best meals that I've ever had in Scandinavia. My friend Zanne and I went to Radio, the Claus Meyer restaurant in Copenhagen, and I can't even begin to say how fantastic our meal and service was.
The menu is simple: you order either three or five courses, let the chef know if you have any allergies, and then are treated to a selection of locally grown and sourced food that blew my mind with its creativity and taste. We decided to splurge and got the five-course meal with the accompanying wine menu.
Rather than just throw a bunch of adjectives at you about how amazing each course was, I will just tell you what we had and share a few pictures. And I do mean just a few pictures–everything was so good that I actually forgot to take any shots after the midway point in the meal. I can't tell you about what we drank either other than to say it was all perfectly paired with each course.
To kick things off, we were given sourdough bread with Nordic cow butter. It was so good that we both kept having more, even though we knew that we had quite a meal ahead of us. And then there was an amuse-bouche with root vegetables. We were happy at this point, but then the first course came was seared scallops with seawood, crispy chicken skin and asparagus. And then we were hooked.
The second course was plaice with pointy cabbage, dill and cold cream. Next came the potato course. Of course they weren't ordinary potatoes, but Danish potatoes with sprouts and juniper on top, potato foam and potato chips. The crunchy bits of texture in this dish and actually throughout the meal were just so dang good.
For the fourth course, it was flank steak with grilled onions, cucumber and BBQ sauce on the side. Dessert was licorice and apple cider sorbet, pickled lettuce and meringue with licorice powder. Different, yes. But so good. Everything was.
Radio is cozy, stylish and the decor is simple: Scandinavian cool with black tables and chairs and gray wood paneling on the walls. And if you are in Copenhagen, try to get a reservation.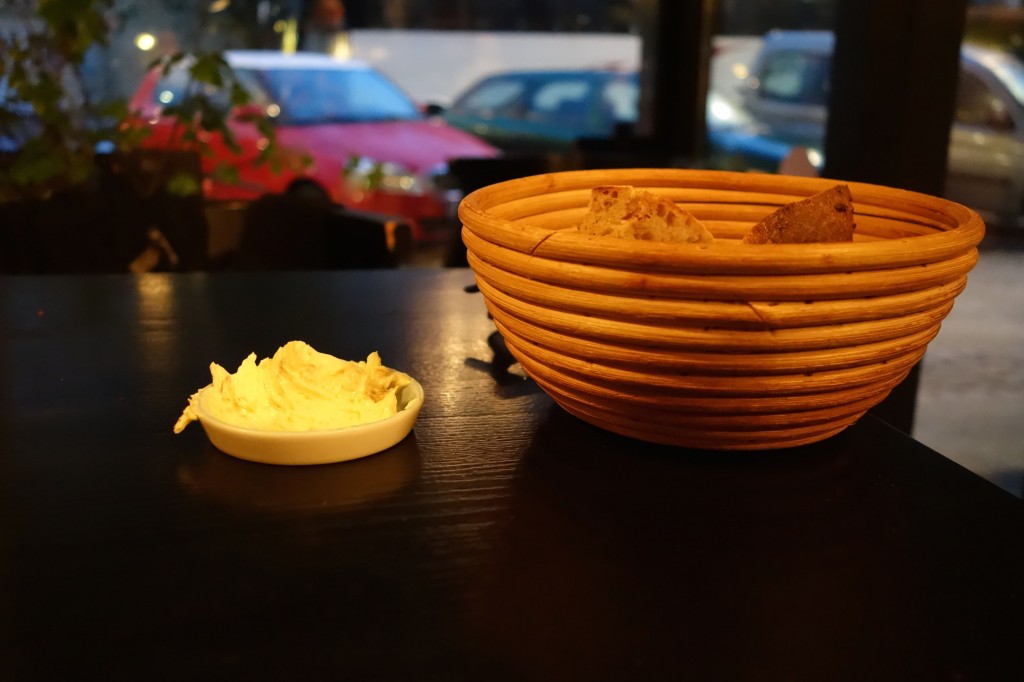 Sourdough bread with Nordic cow butter.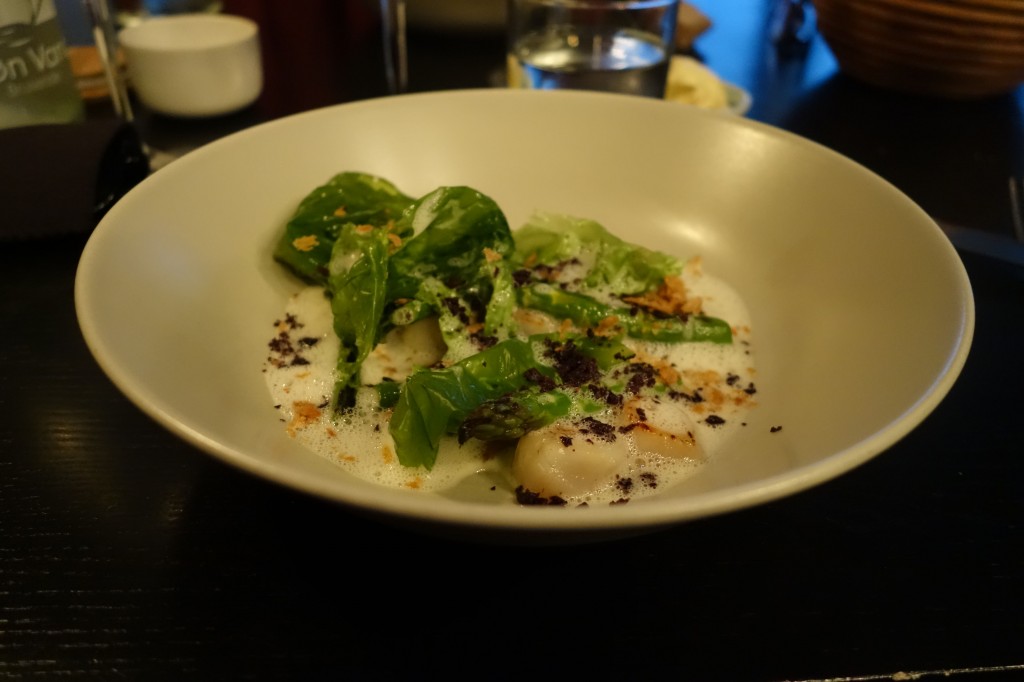 Seared scallops with sea wood, crispy chicken skin and asparagus.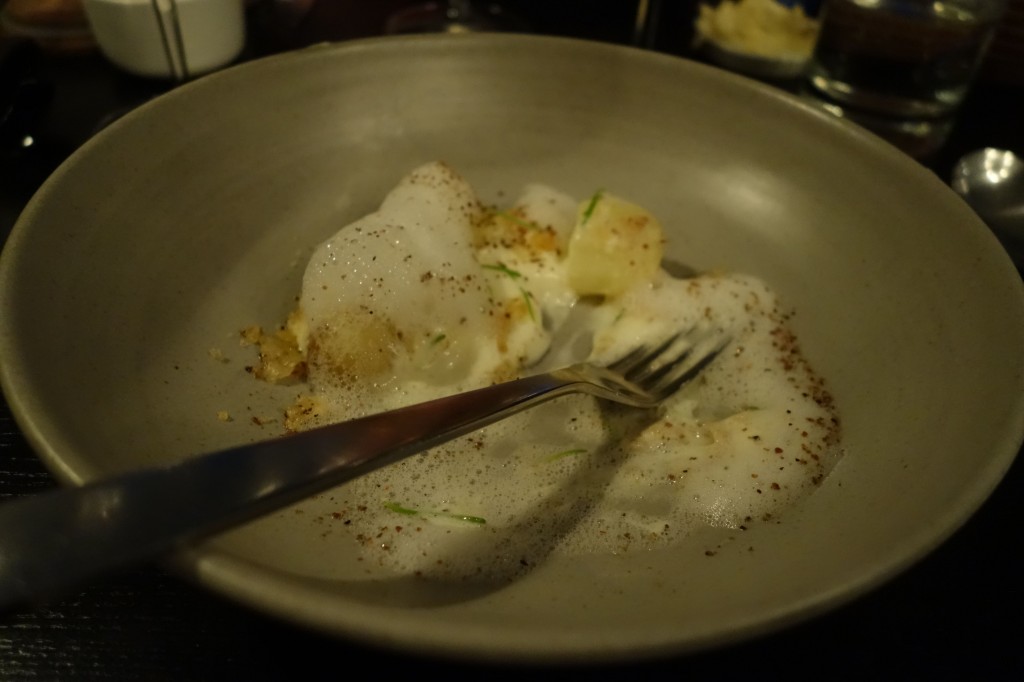 Danish potatoes, potato foam and potato chips with sprouts and juniper on top.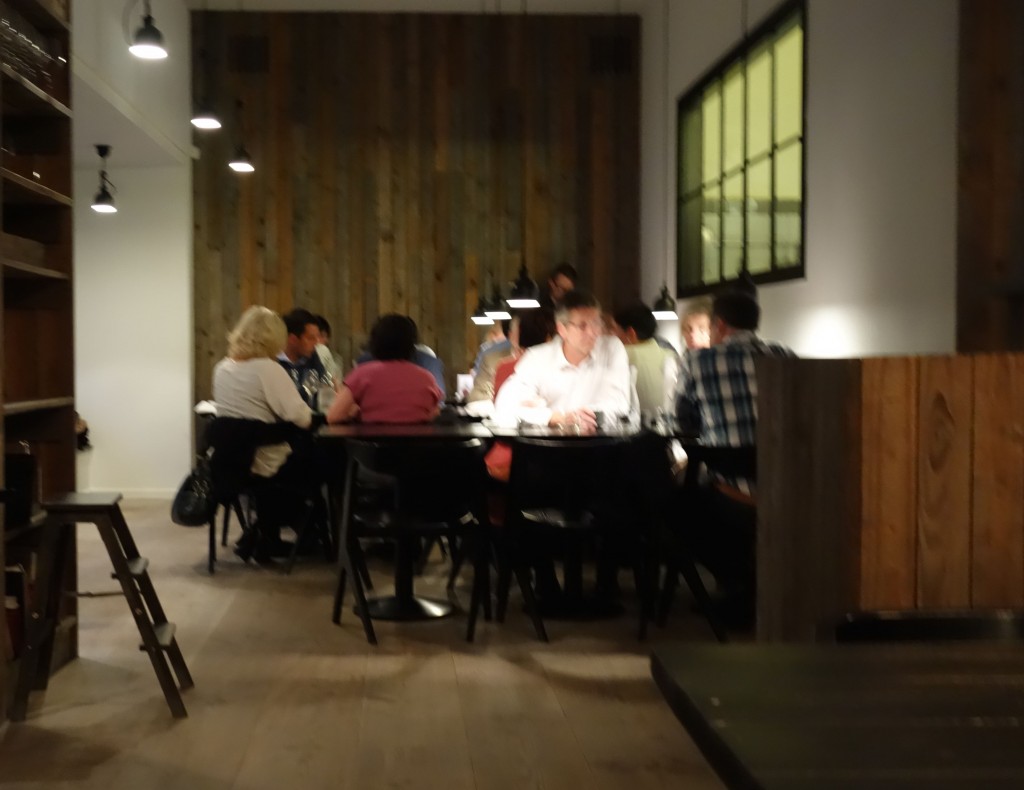 The dining room at Radio.