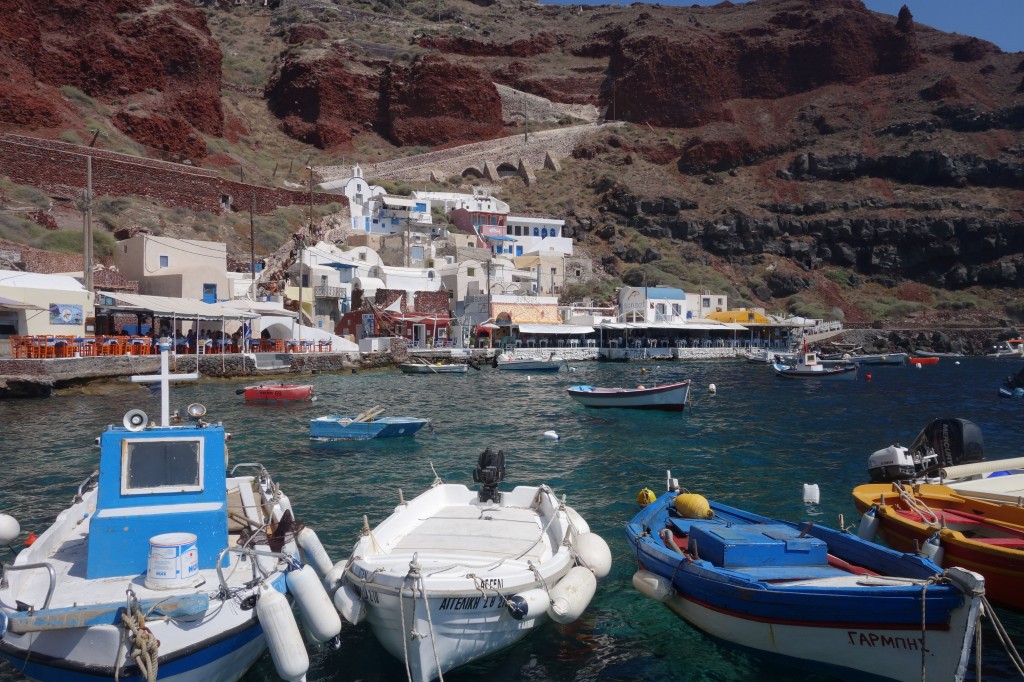 The strong colors of these fishing boats in Ammoudi were perfect set against the volcanic rock and blue sea. (Click on the photo to view it in full.)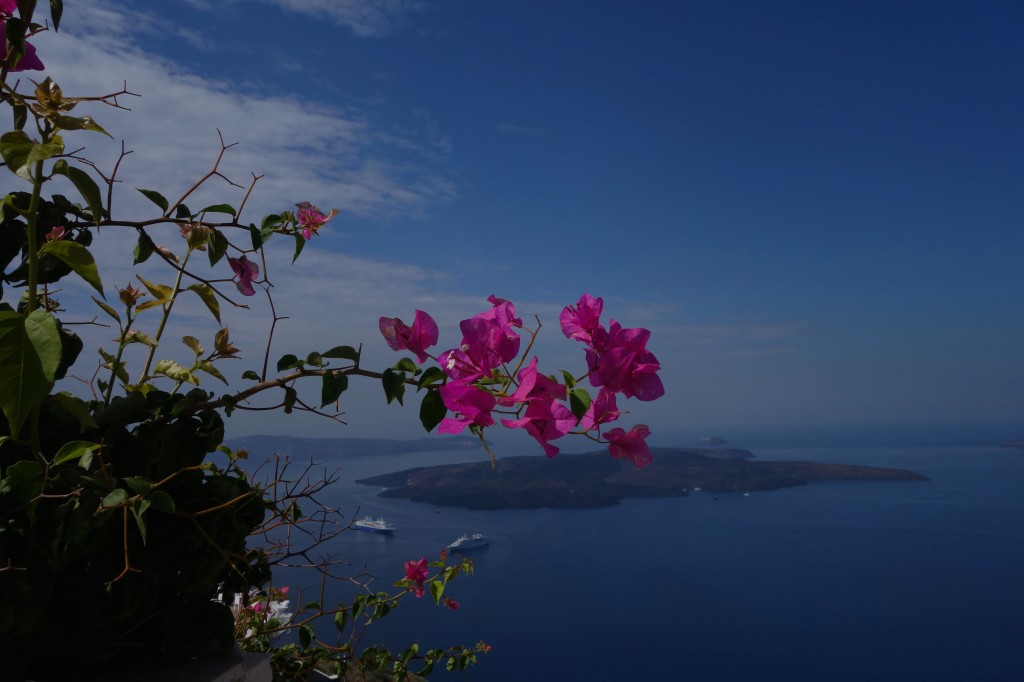 Fuchsia pink + Mediterranean blue. These are some of the colors I'm talking about.
Santorini was one of those places that made me want to be more creative. I wanted to stay much longer and write, paint, take photos. The sea air, sunny skies, volcanic rock, swimming in warm water and those Mediterranean blue colors juxtaposed against the stark white houses all came together into a perfect mixture of  inspiration.
More than anything, I think it was the bright intensity of the colors that worked for me. (That said, the sunlight was so bright that during the afternoon, my eyes were often teary unless I had a wide-brimmed hat on!) The colors were so strong, so vivid. I really just wished that I had my watercolor kit. Oh well, next time. Because yes, I have already decided that I need to go back.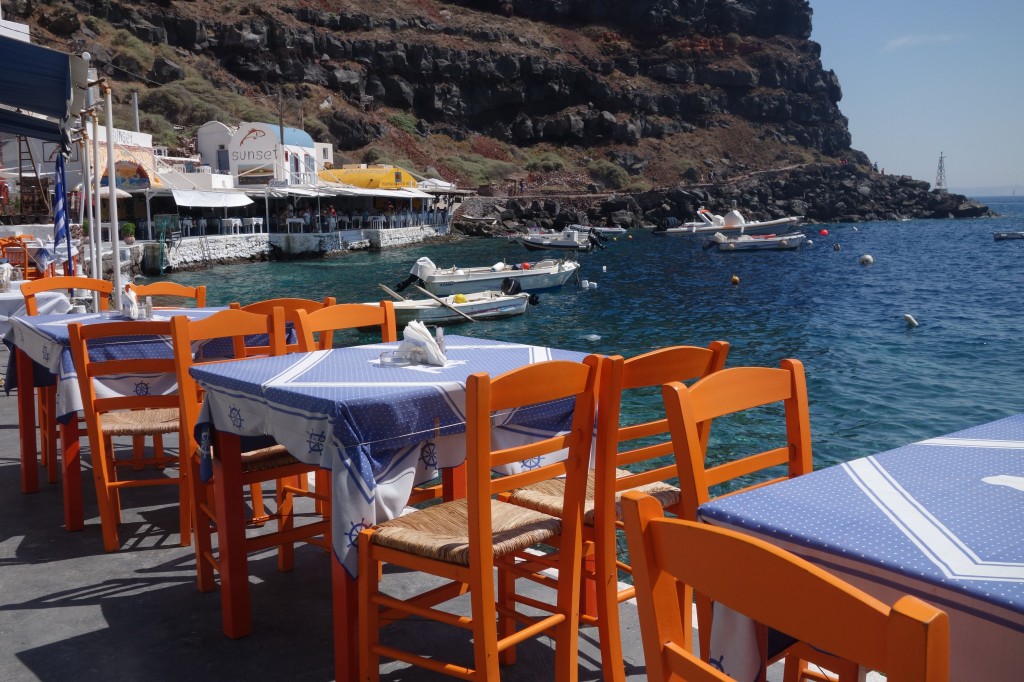 I loved how the bright orange of the chairs looked against the sea in the fishing village of Ammoudi.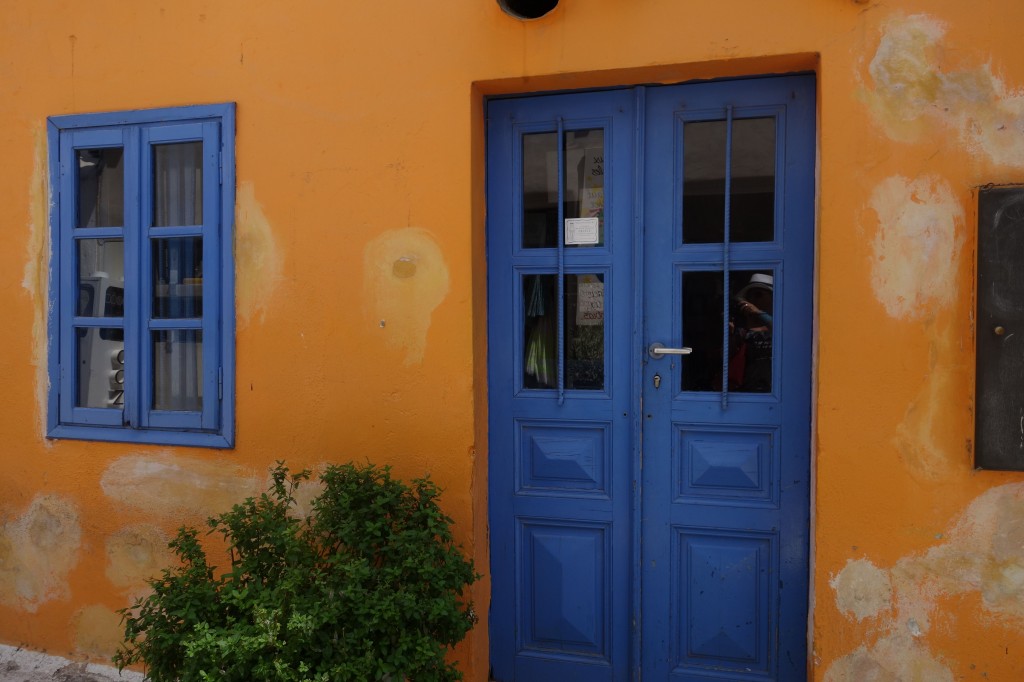 More blue/orange inspiration  in Santorini.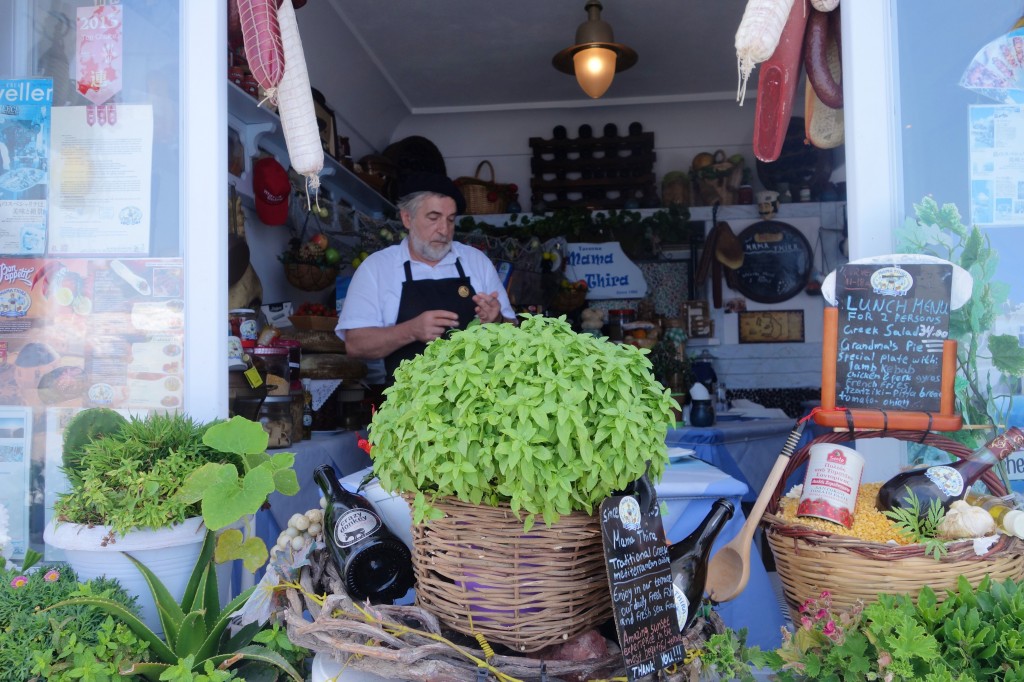 In addition to begin huge, the basil plants were very green. Here, morning prep is getting done at Mama Thira's restaurant.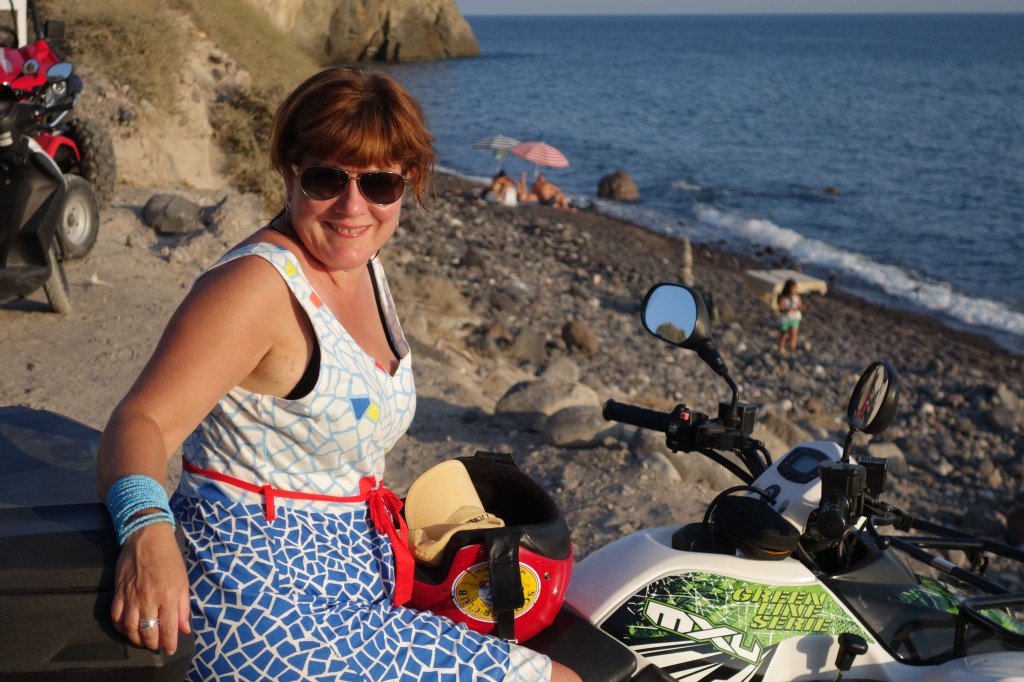 Riding around on an ATV– I dubbed it the green machine–was the perfect way to get around the island. And look at the the color of the sunlight.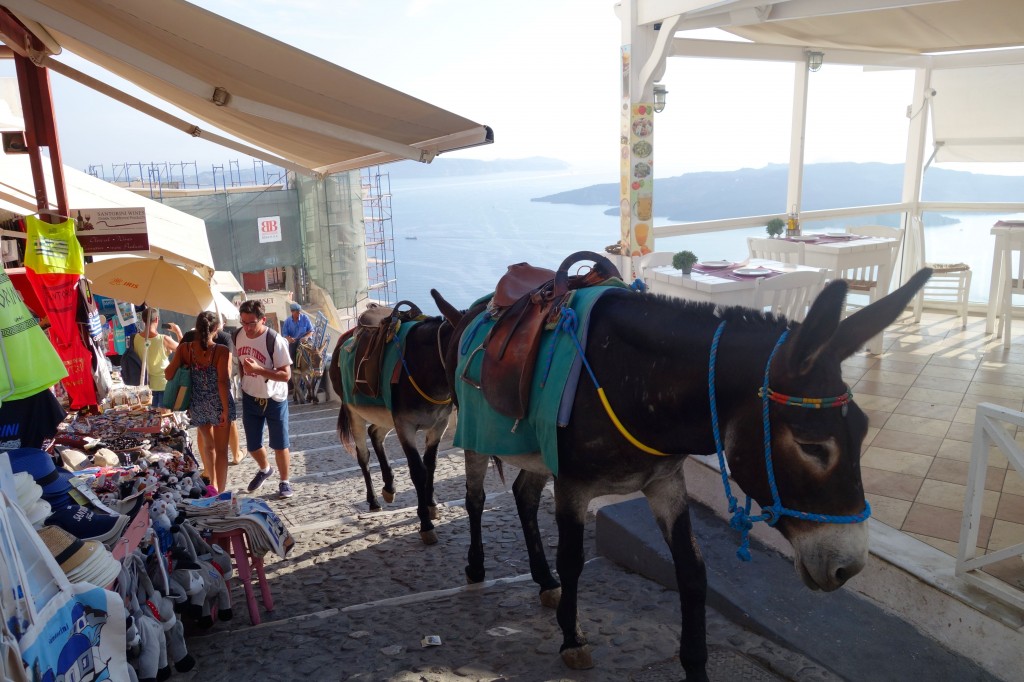 Donkeys were the other preferred method of transport on the island. Even they were typically brightened up with color and had beaded bands on their heads.