Paris is often referred to as the city of light (la ville lumière) and during the holidays, it certainly lives up to that title.
I've made no secret over the years that I am a bit of a Christmas geek. I love the lights, the parties, the music, the markets and the general buzz. While I've been to different holiday markets in Paris before, I had never been to the one along the Champs- Elysées. And I have to say I've never seen anything quite like it. It was like a charming little Christmas market went to Vegas on vacation.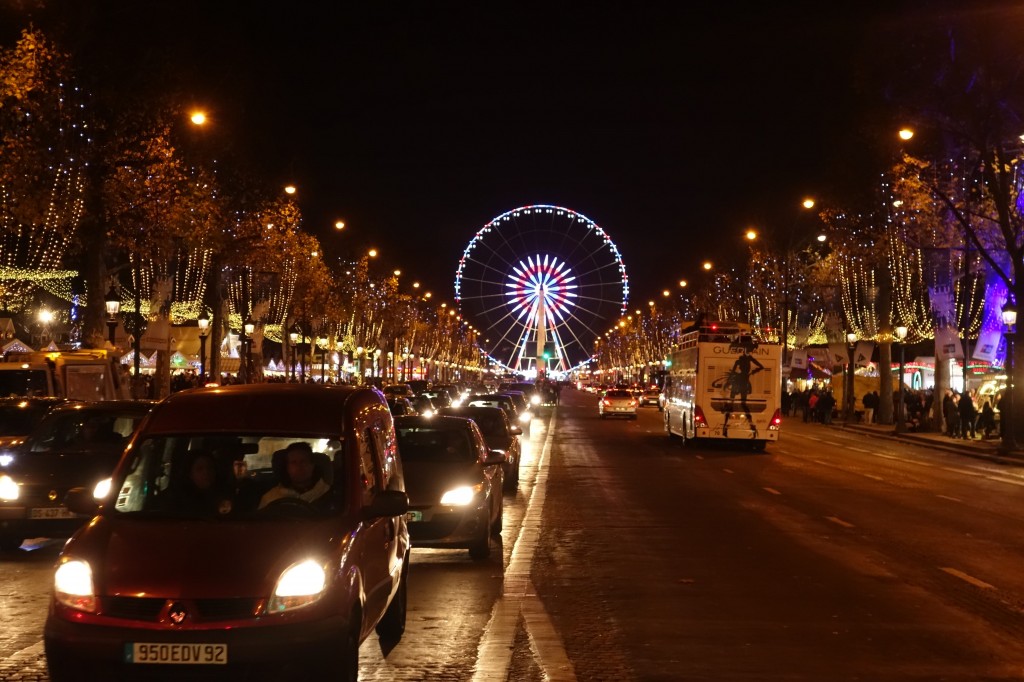 The view along the Champs-Élysées. Click on the photo to see the image in full. All photos copyright 2015 by Sandra Carpenter.
I loved it. There are lights, an ice skating rink, rides, games and apparently 160 chalets made in the Vosges that line the Champs- Elysées between the Rond point and Place de la Concorde. The chalets had everything from champagne, mulled wine and cider to hot dogs, foie gras, pomme frites and moules. There were artisans selling ornaments, blankets, jewelry, hats and paintings. We saw Santa get into his sleigh and take off into the night sky with a rocket-like flair. And somehow, Robert talked me into going on the Michael Jackson zombie thriller ride. It was hilarious. I screamed a time or two. Unintentionally. And it was so much fun, too.
Given recent events, there were a lot of police and a fairly big military presence along the Champs- Elysées, too. But more than anything, there were tons of people. That grand boulevard was absolutely jam packed. It was wonderful to see and be a part of it all.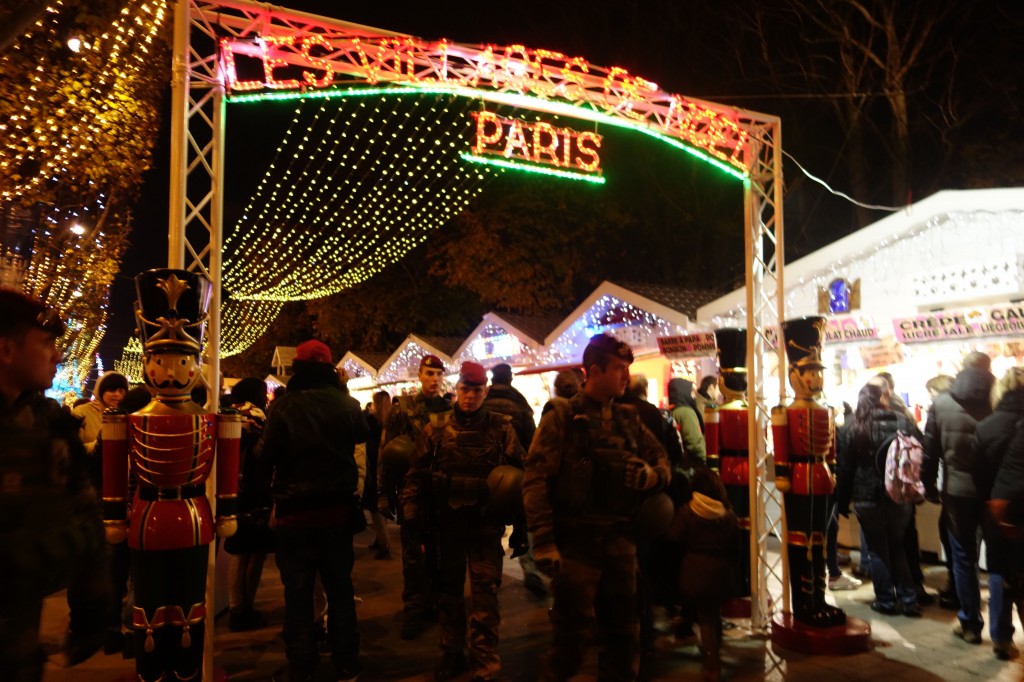 The Christmas "village."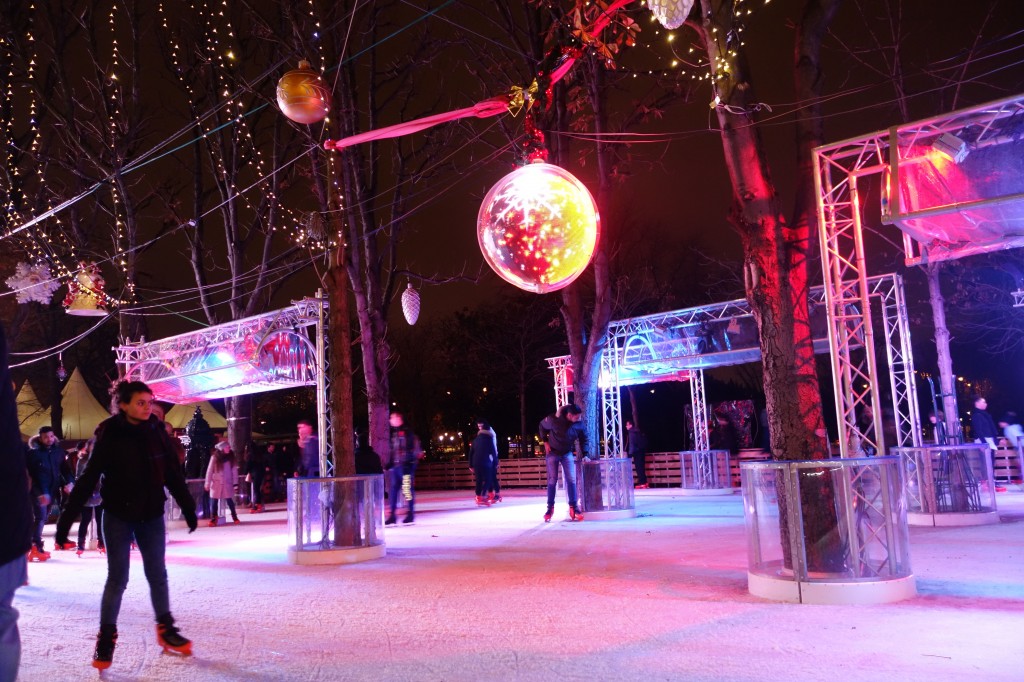 In contrast to the crowd on the street itself, the ice skating rink was quiet.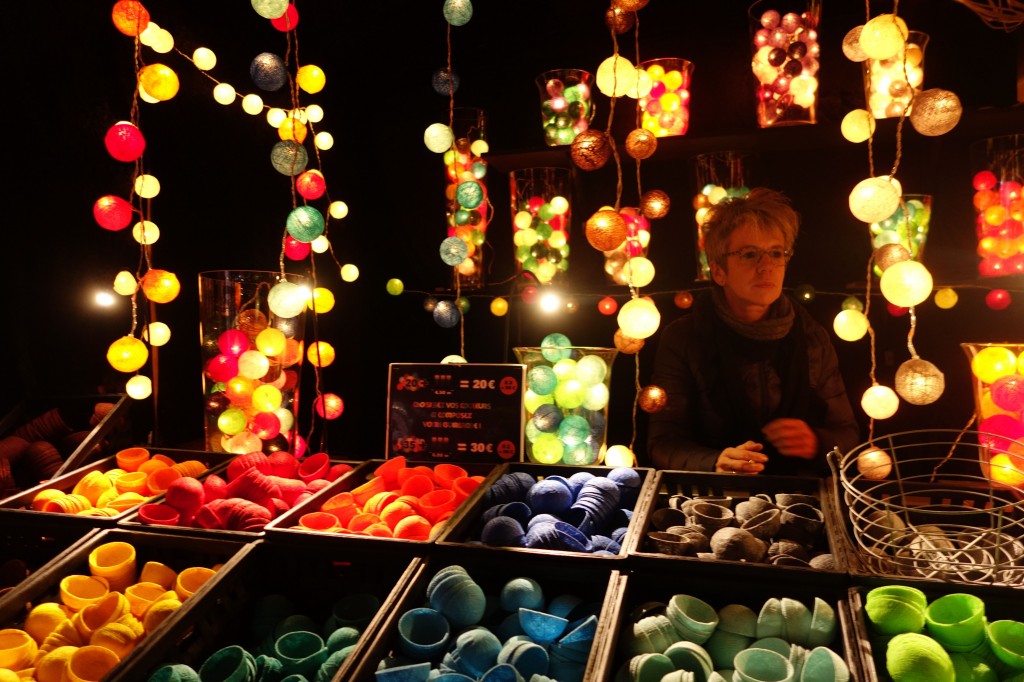 Selling light in the city of light.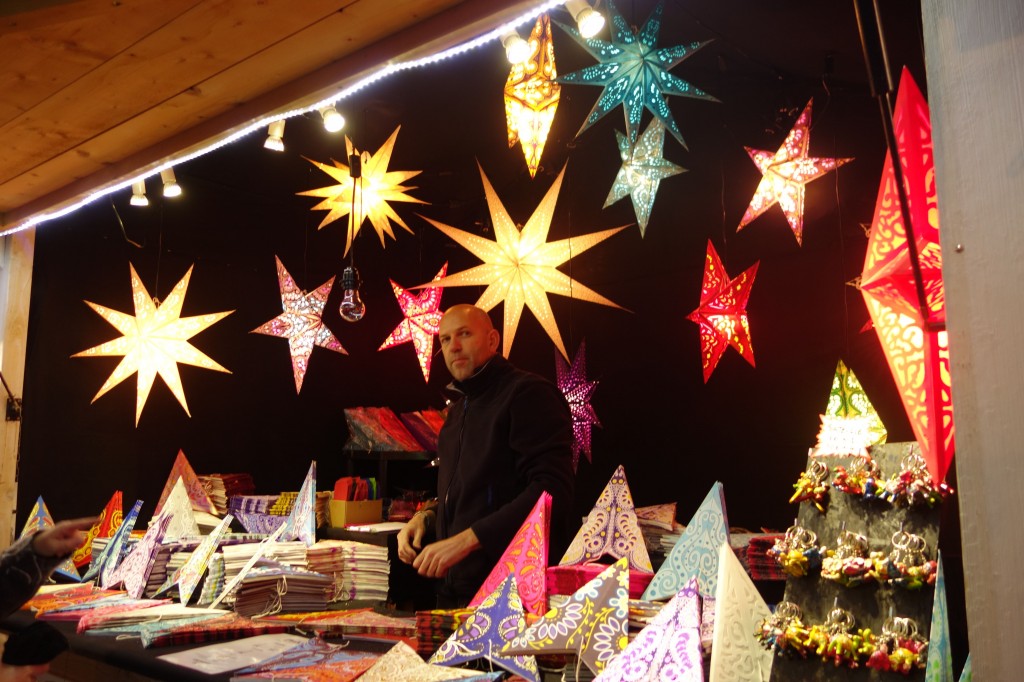 The star booth.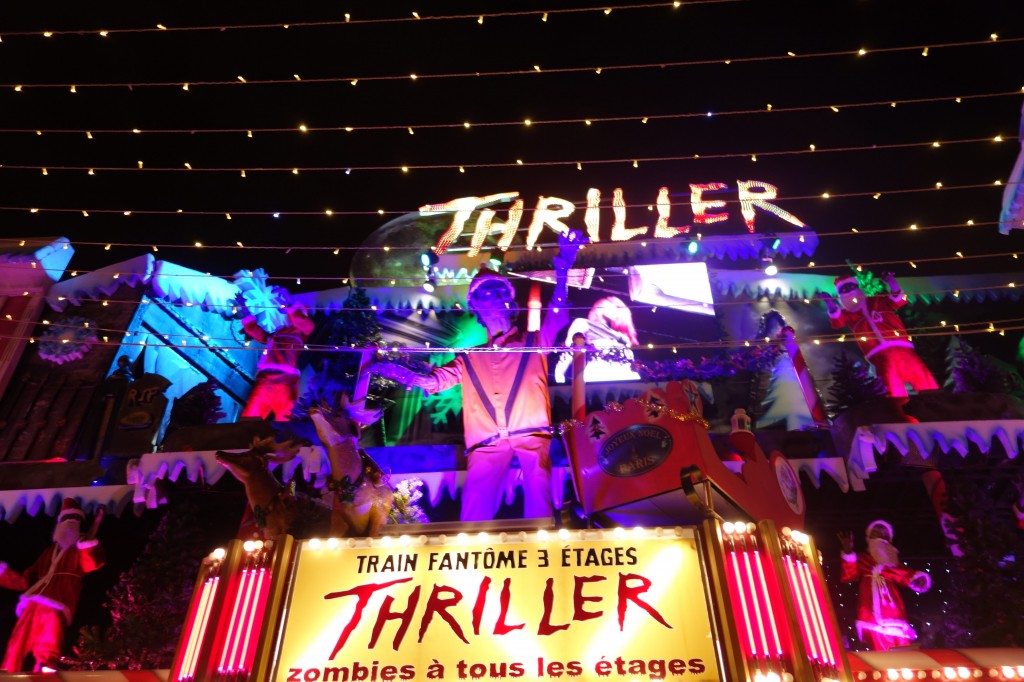 With the promise of three floors of zombies, who could resist going on this ride?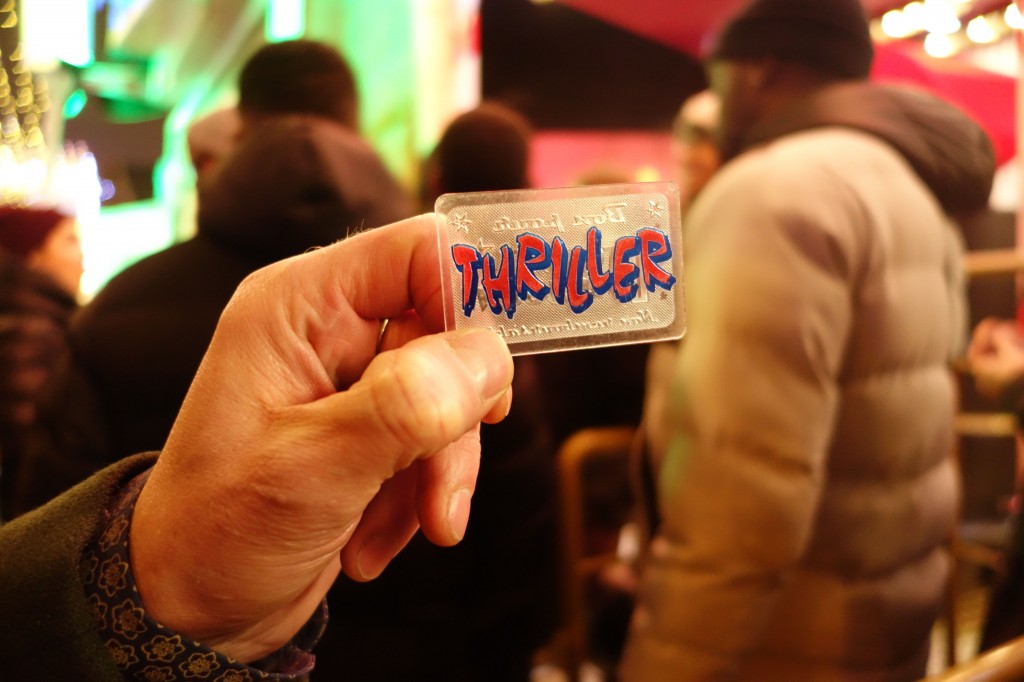 We've got a ticket to ride.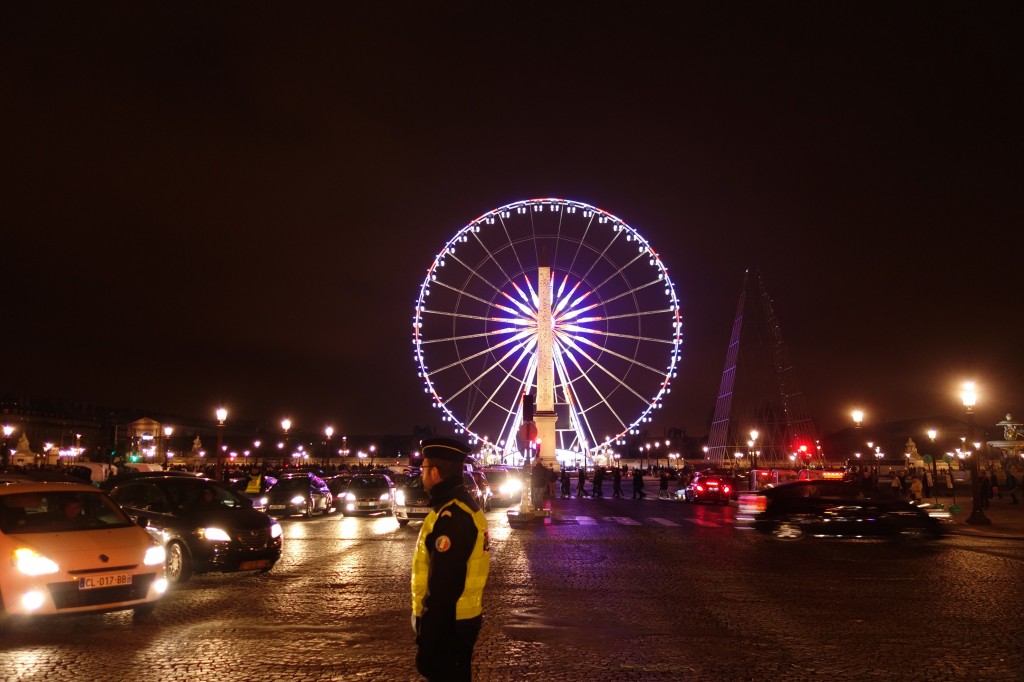 The ferris wheel.