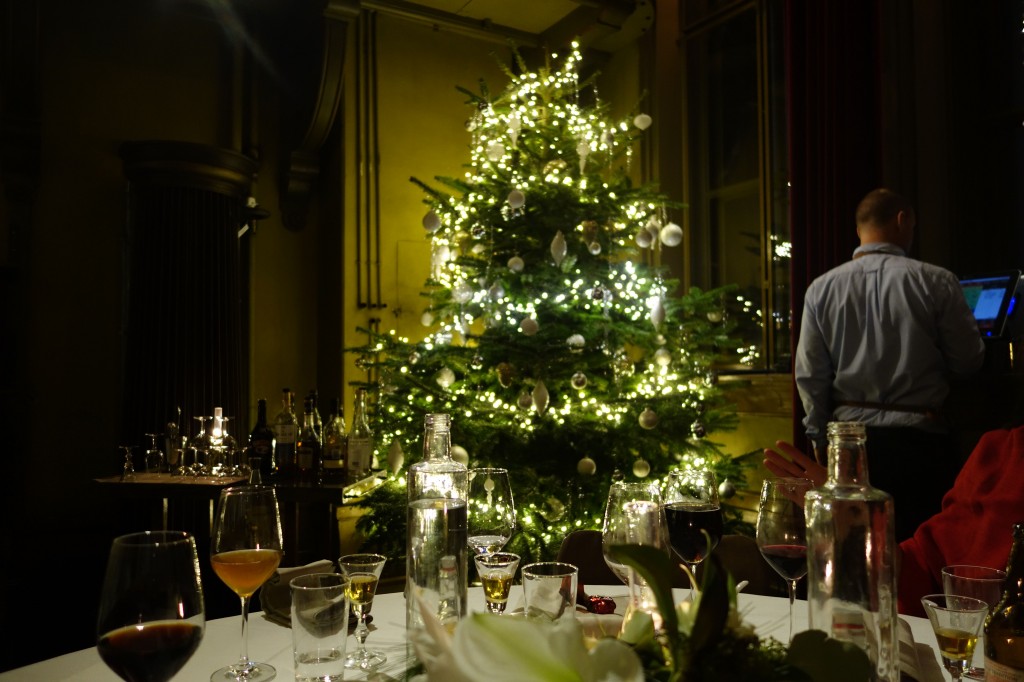 The julbord table at Gamla Riksarkivet, the old archive building. Click on the photo to see the full image.
The Swedish julbord–literally translated as the Christmas table–is a big tradition in Stockholm. Julbords at the more popular restaurants book up months, some even one year, in advance. Even the ethnic restaurants jump in on the frenzy because in a lot of cases, they offer the same food as they always do, put it out in smorgasbord fashion and then quadruple the prices. It's big business, but I have to say that the food can often be a big disappointment.
That said, going to a julbord is one of my favorite Swedish traditions. I recently went to a julbord at Gamla Riksarkivet with my department from work. And it was one of the best that I've ever been to. Top Swedish chefs Christian Hellberg and Niklas Ekstedt collaborated on the menu and it includes all the classic Swedish julbord dishes.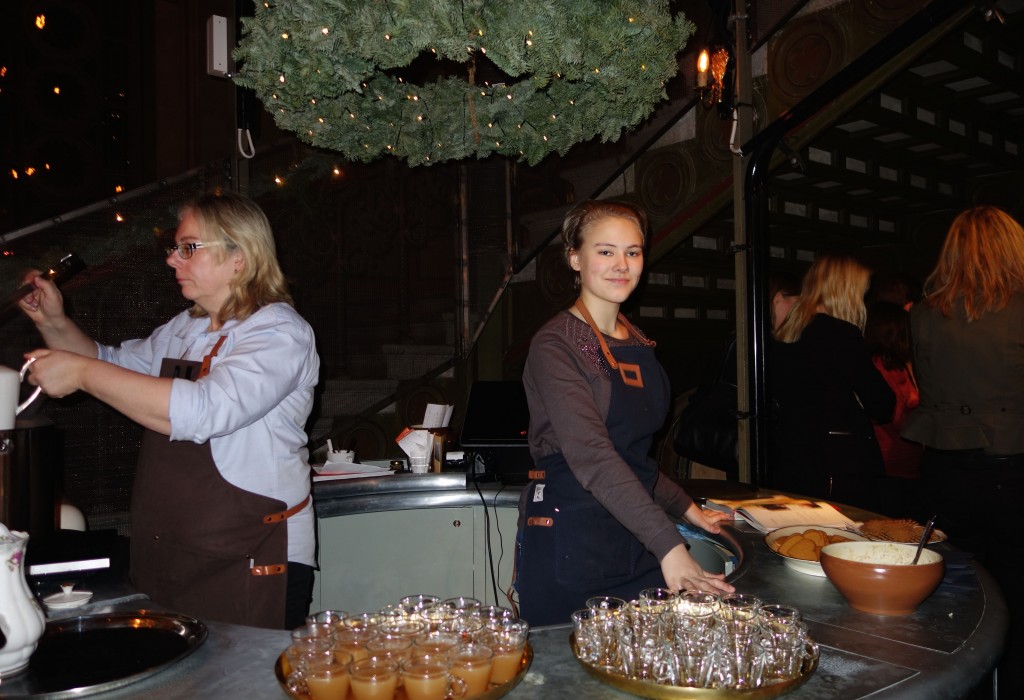 Serving up the pre-dinner glögg.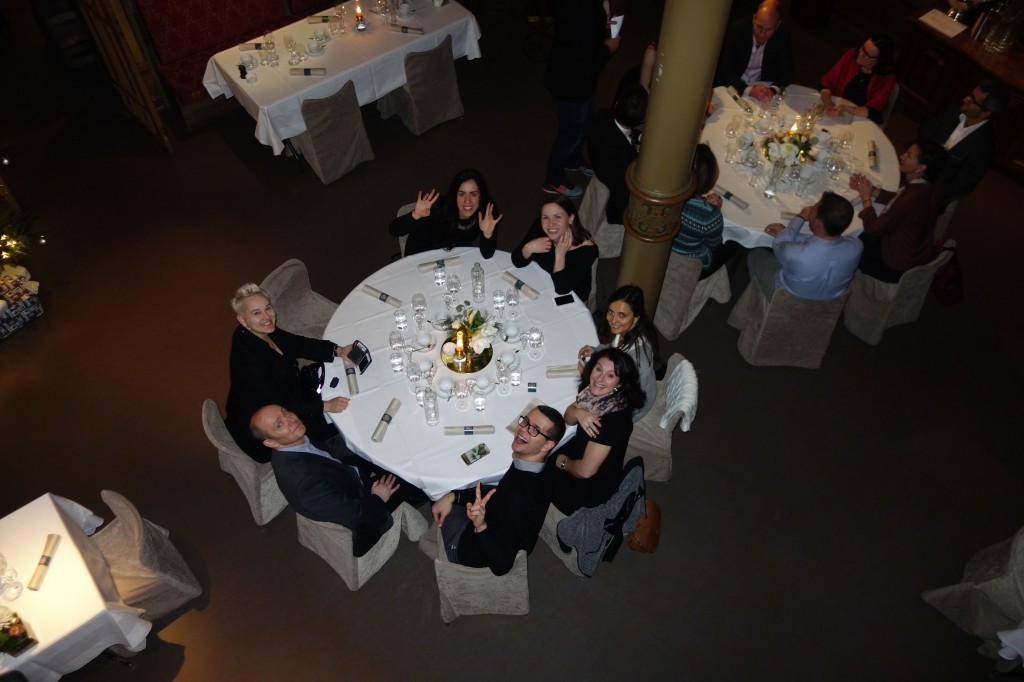 Our two tables at the julbord, as seen from above.
We started the night with a homemade glögg before sitting down at our tables. Then we helped ourselves to the cold buffet first which, as tradition dictates, had different types of sill (herring), lax, shrimp, ham, mustards, cheeses, pates, breads, and more. After digesting that with the help of some Swedish snaps (akvavit) and drinking songs, we moved on to the warm dishes: sausages, meatballs, ribs, cabbage, kale, potatoes and more. It was so much food. And so very good.
But we'd been warned to save room for the dessert. So I did. And it did not disappoint. Let's just say that dessert had its own room. That room was set up like an old-fashioned candy store with jars of homemade candies and platters of baked goods that you could help yourself to. There were homemade truffles and candy canes, cakes, pies, puddings, crème brûlée, gingerbread cookies, meringues, and so much more.
As for the setting for the julbord, the old archive building dates back to 1890 when it was originally used to store the Swedish National Archives.  It's on an island called Riddarholmen and the building was recently renovated and is gorgeous. I can definitely recommend checking out the julbord there if you have the chance.
By the way, I've written before about julbords in Stockholm. Here's one blast from the past  you can check out.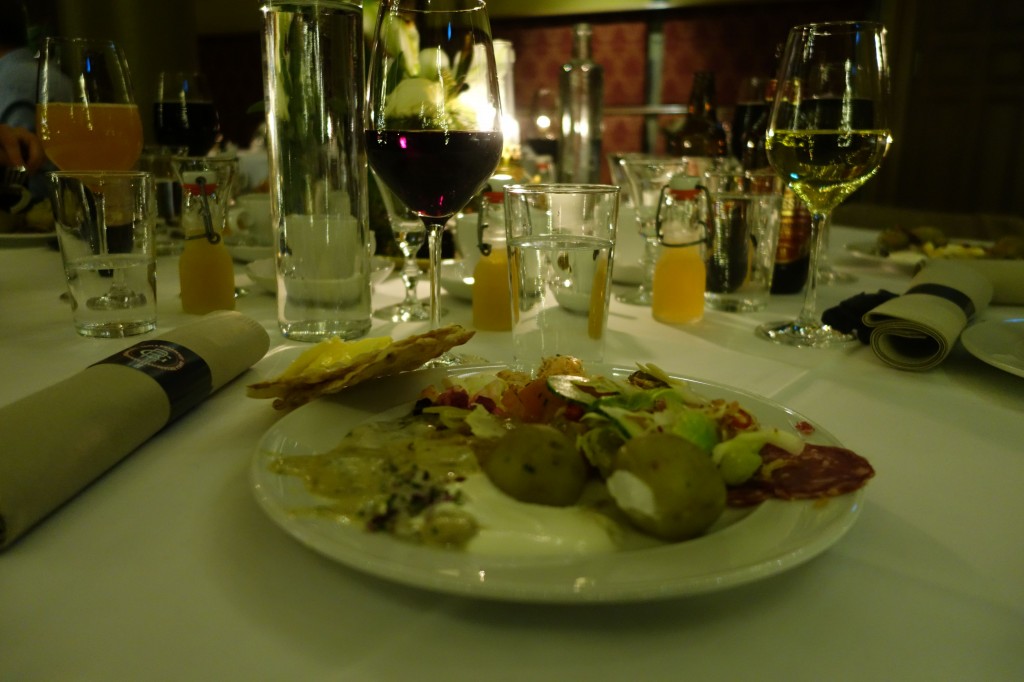 My round one plate.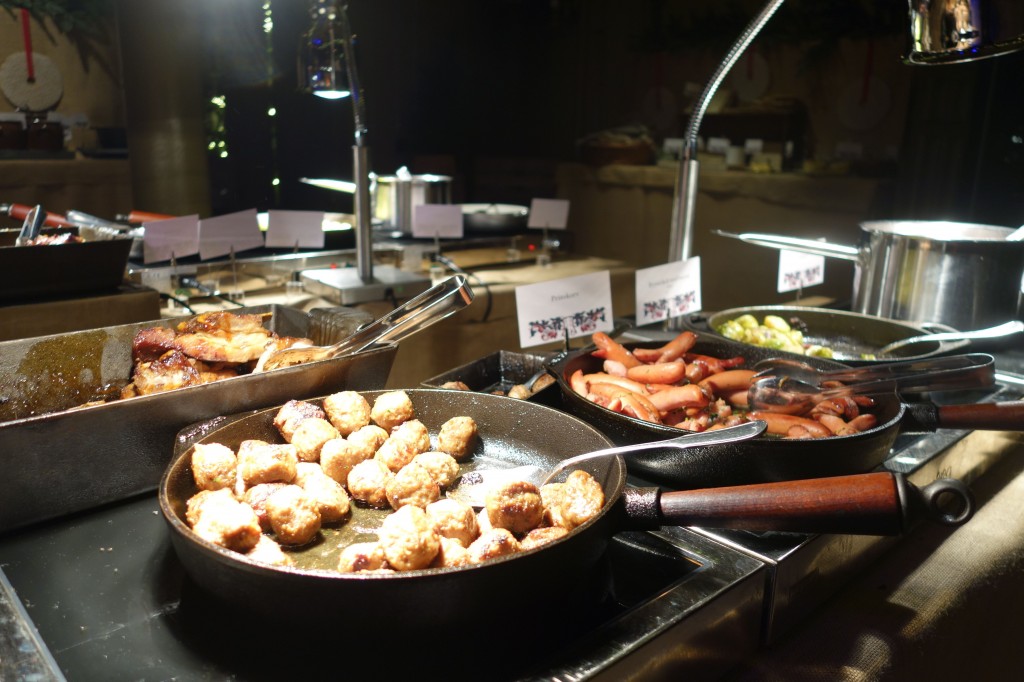 The iconic Swedish meatballs.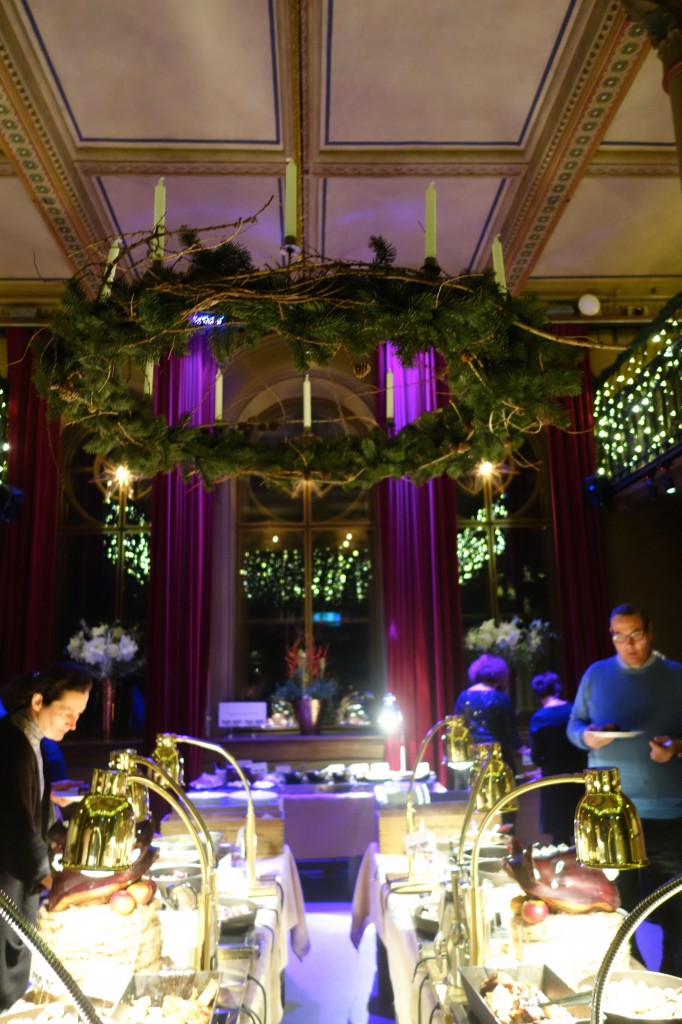 The warm buffet tables.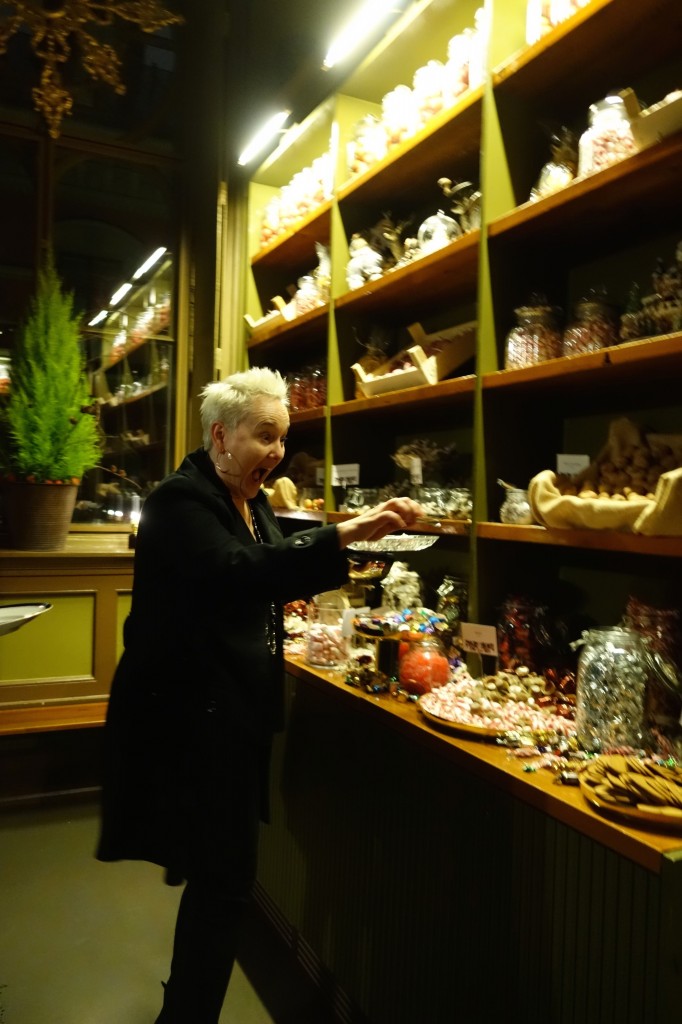 Suzanne cuts loose in the candy store.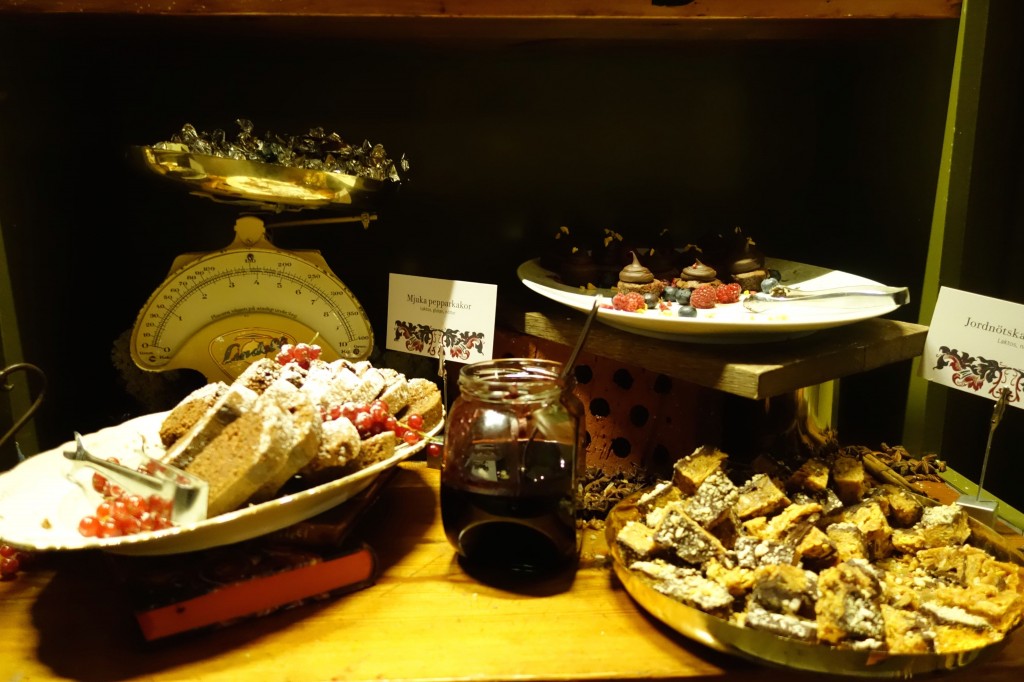 Homemade cakes.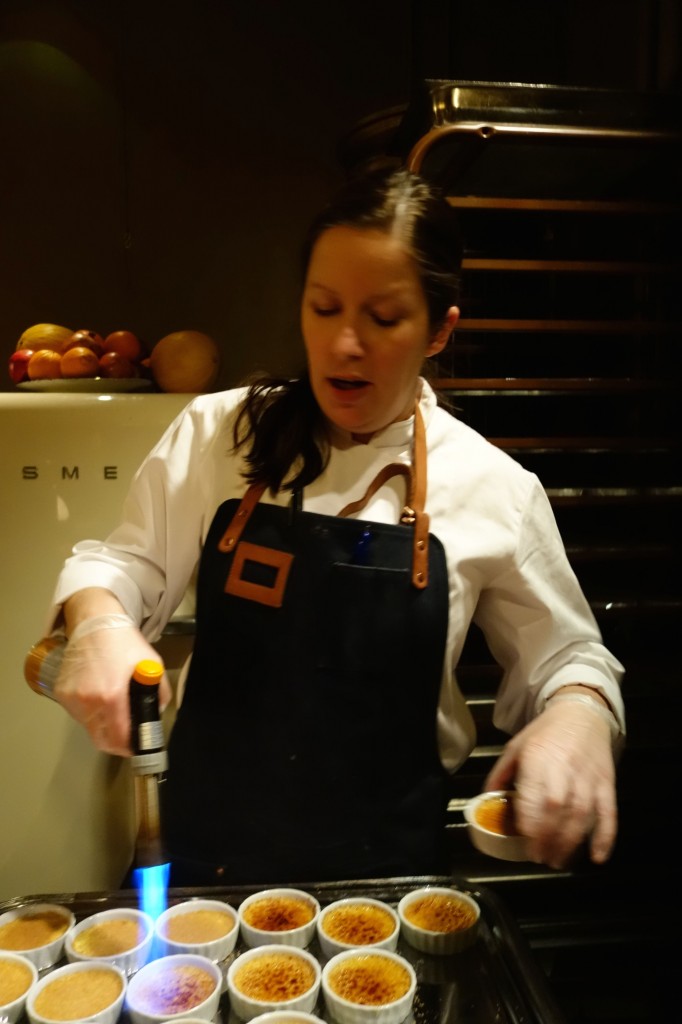 Preparing the crème brûlée.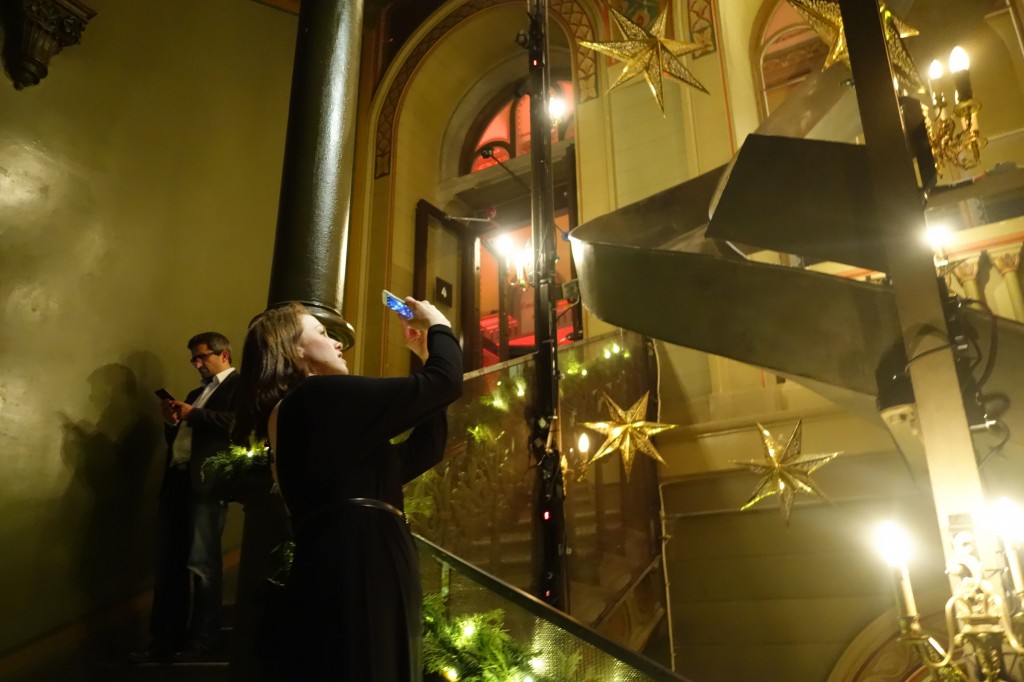 Johanna checks out the slide that was used to quickly evacuate the archive books in war time.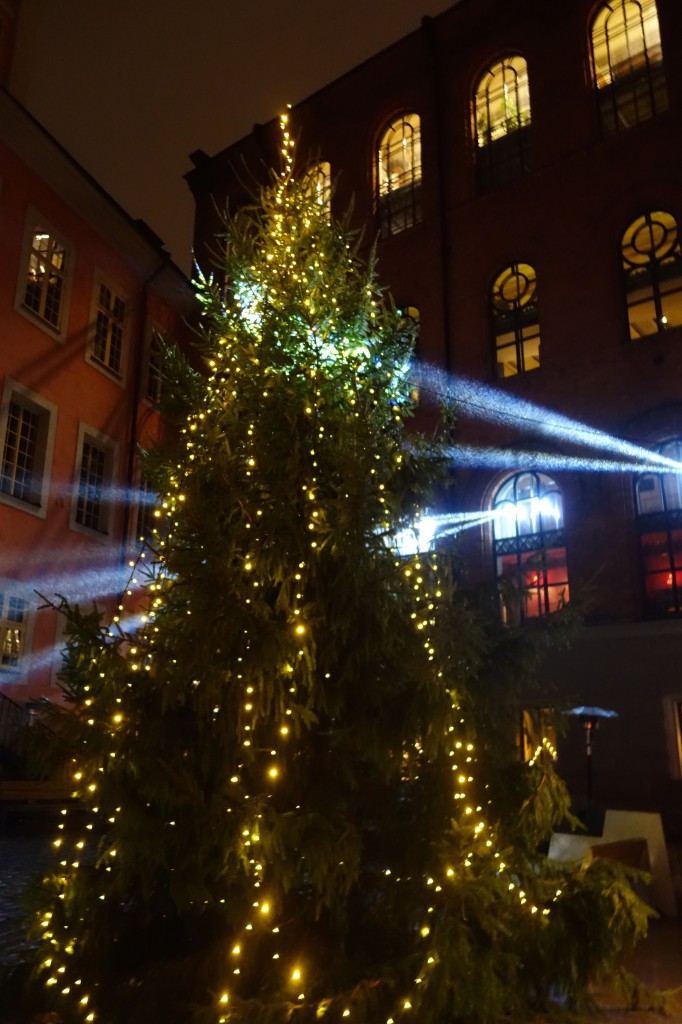 The Christmas tree in the courtyard of the building.