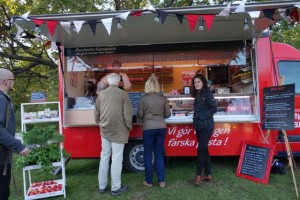 Silvia's food truck was serving fresh pasta and porchetta sandwiches.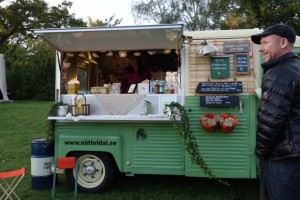 Robert checks out the Love Truck. And yes, they were serving up food…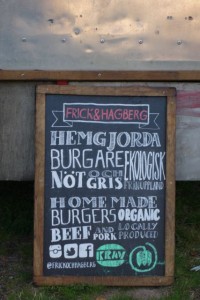 Homemade burgers from Frick & Hagberg.
As we rapidly slide from summer into autumn here in Stockholm, I have been in the mood for cooking and baking.  Or maybe I've just been hungry and needing some kitchen inspiration?
Yesterday we went to Taste of Stockholm, a three-day culinary festival.  There were cooking classes and demonstrations, as well as food trucks and local restaurants serving up food. The evening was windy, so there weren't so many people in the outside part of the festival where the food trucks were. That meant it was easy for us to walk right up and sample all sorts of things.
There were  trucks serving up foods of all types from all around the world, from hamburgers and pulled pork to samosas and coffee. (I've written before about the food trucks around Stockholm–now there's a little fleet of them around town.) .
Robert and I sampled Hungarian and Italian wines, lax with mango salsa, a sichuan pork sous vide sandwich and an Indian kathi roll. For dessert, we had mini cupcakes. Good thing we walked home…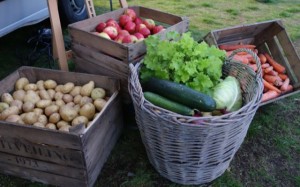 Fresh ingredients.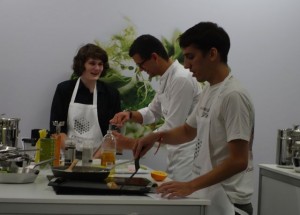 A cooking class in progress.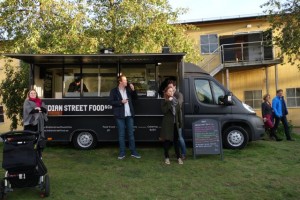 I had a super tasty kathi roll with grilled chicken tikka, veggies and coriander yogurt from Indian Street Food.