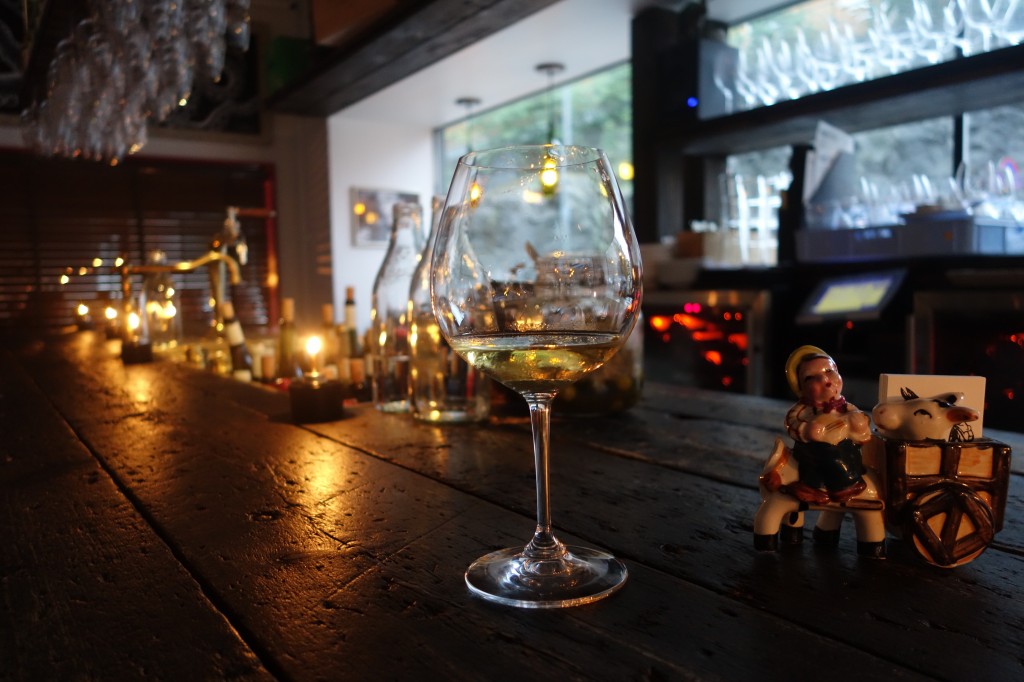 On Sunday, I wrapped up the weekend with a glass of wine and a good chat with a friend.
When you've lived in a city for a while, you inevitably find the places that you return to over and over again. They're the places in your neighborhood with the good service or the cool vibe or the best drinks. And of course, they are easy to get to. For me, that place is Bodega.
Bodega is the wine bar inside of Tjoget in Hornstull and it's in the same building as Linje 10, which is another local fave for me. The wine bar is tiny and cozy and on a Sunday evening when the weather had turned into chilly autumn, it was not so busy. So it was the perfect place to catch up with a friend and wrap up the weekend.
The bartenders are always good about asking what you are in the mood for and then having you sample a few sips to make sure you get the glass you want. In between the stories and laughter, we talked to the bartender about life, politics, and music. Meanwhile in the background, our bartender's iPad play list included everything from Johnny Cash and Bob Dylan to CSNY and Allah Las.
Perhaps inevitably, we ban talking about play lists. Then we got onto the old school topic of mixed tapes. OK,  I'm showing my age here, but mixed tapes were a great thing. Making a mixed tape (or later a CD) for a party or a road trip or a friend or a guy you liked was such an undertaking as it took a lot of time, especially when you recorded from an album! But making one was always a labor of love, of sorts. And while sharing a Spotify play list is a pretty good thing, it doesn't have that special cache of creating a "handmade" mix.
Just talking about mixtapes made us all want to make one. But none of us have cassette tapes. Or a cassette player. The details got in the way of our creative burst. But not really. On a  Sunday evening, it just felt good to get a little nostalgic on a Sunday with a glass of wine and a friend and a friendly bartender.