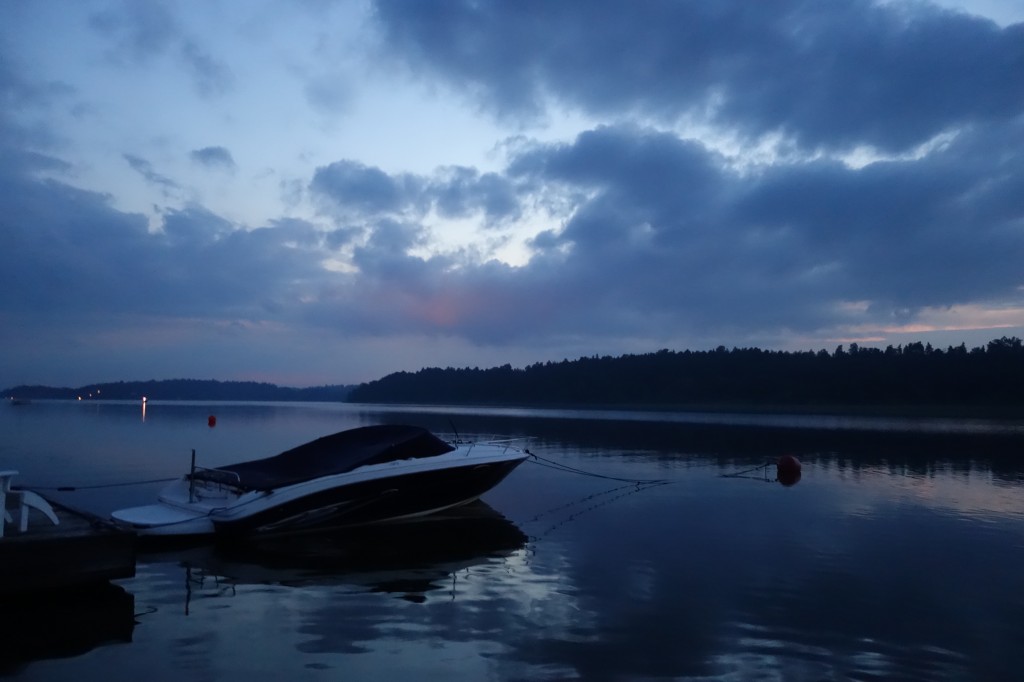 The clouds at 12.17 in the morning.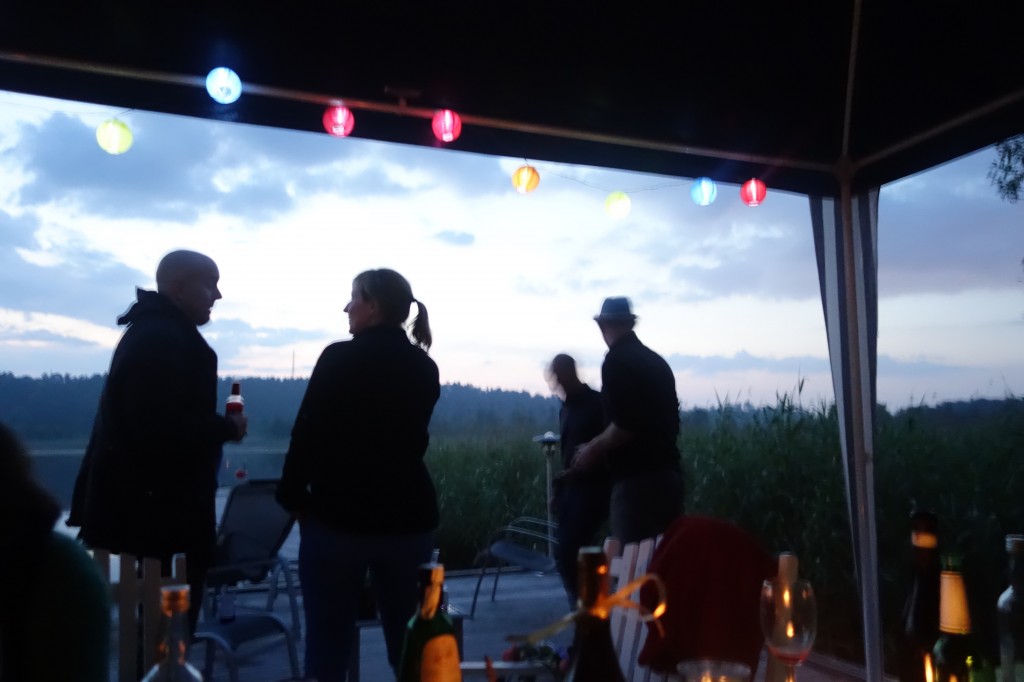 It's 12.39 am, so it is beginning to get lighter.
Even after living in Stockholm for over 11 years, I am still deeply, totally and completely fascinated by the long days of light this time of year. While the official sunrise is at 3.30 in the morning and sunset is after 10, it does not completely get dark the way it does in winter. The sunlight tends to wake me up around 4 am and that's when I get up, marvel over the amazing fact that it's light at 4 am, and then put on my eye shades and go back to sleep with a smile.
This time of year, there's no place that I would rather be. It's magical, intoxicating  and impossible to resist.
It's also hard to describe. So instead, check out the photos with the time added. No filters. Just the light. Are you as enchanted as I am?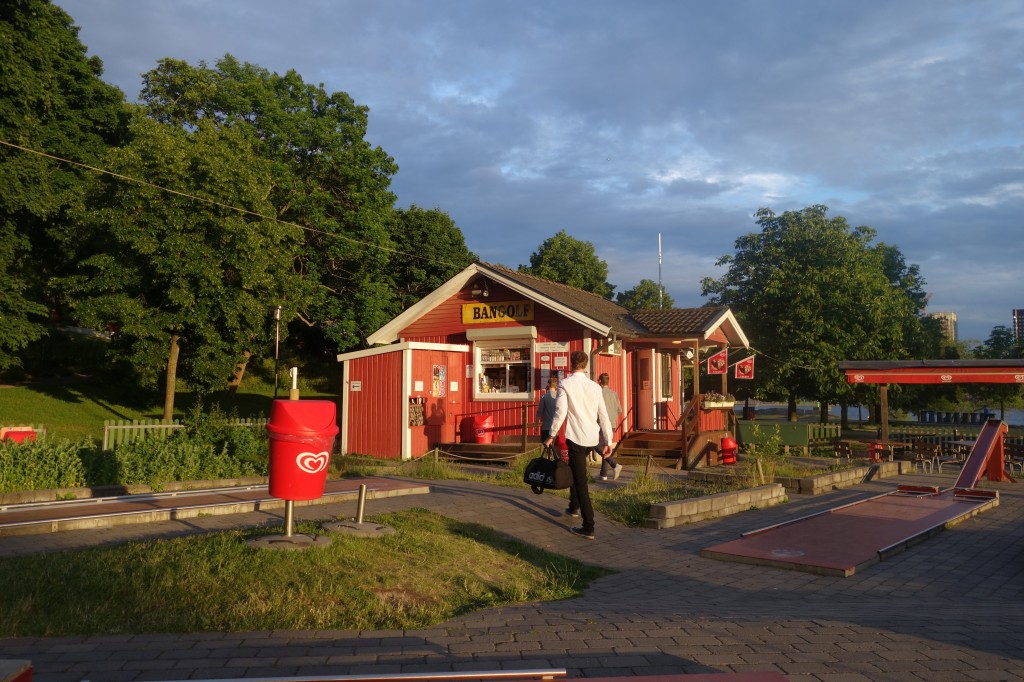 The light at 9.08 pm.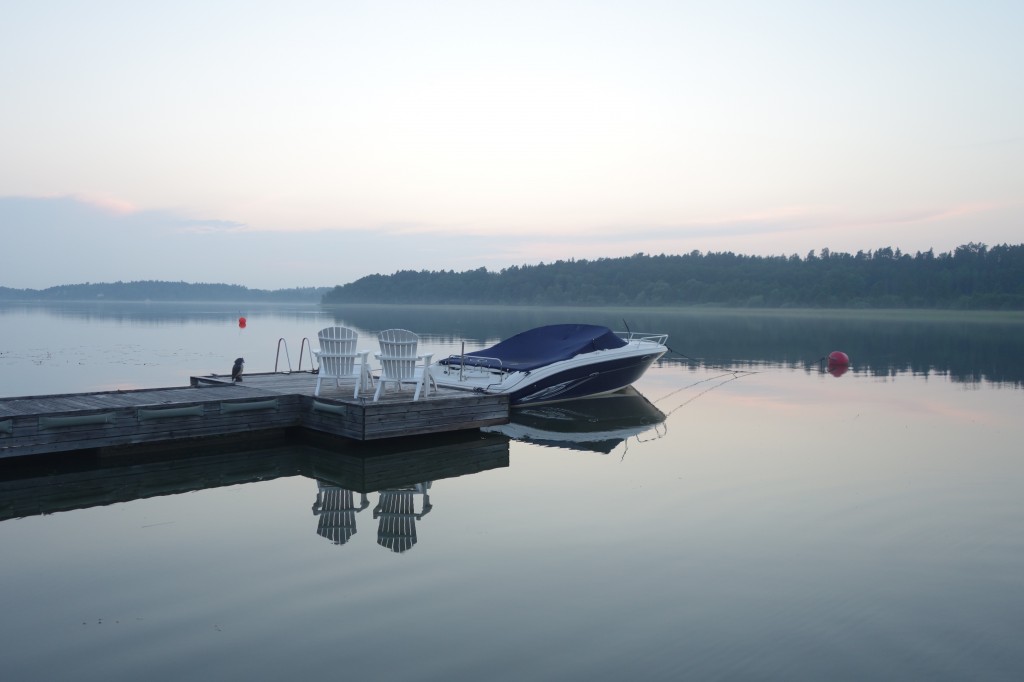 10.25 on midsommar.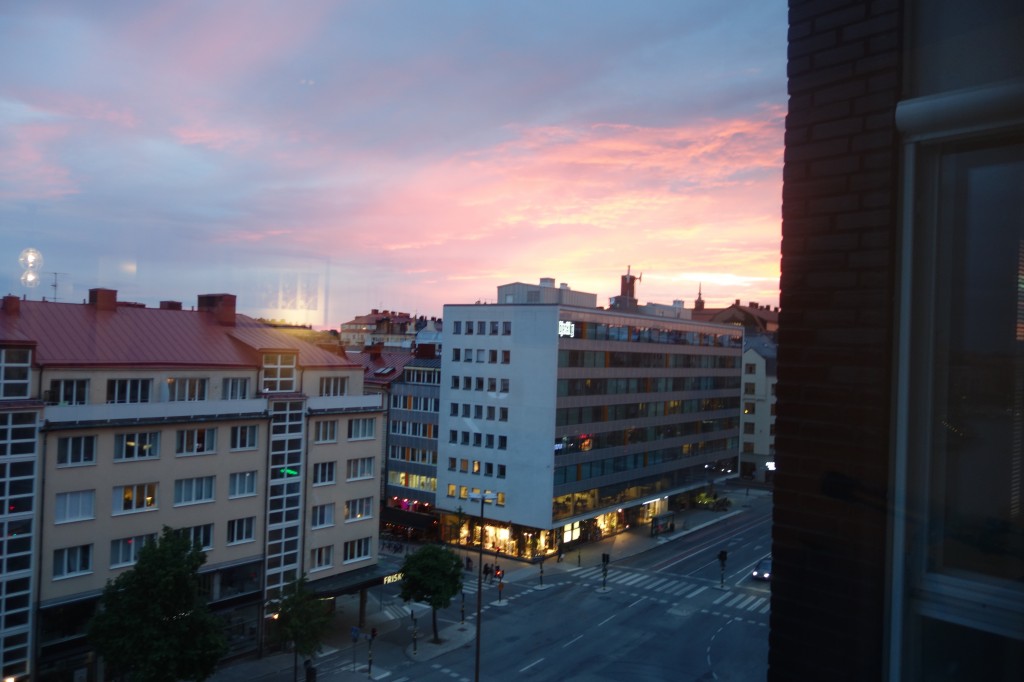 10.30 pm from the front window.