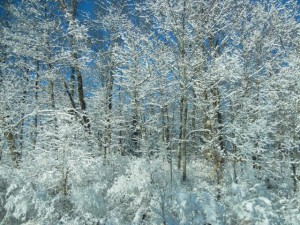 It felt like a winter wonderland yesterday and today. All photos © Sandra Carpenter.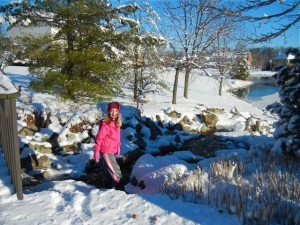 My niece Katie and I took a walk in the snow today.
Here's both the good and bad of coming to my hometown for the holidays: We've had lots of snow. I love snow, so that's all been good. But it's also bad. Because I am pretty sure I will be getting lots more of that when I get home to Stockholm. Winters in Stockholm are waytoolong.
Early Thursday morning, this round of snow started and continued throughout most of the day. By my boot estimate–how high the snow comes on my boots–the snow is between 8 and 10 inches (15- 20 centimeters). It's a heavy snow. And this I know because I shoveled it on my parent's walkways and got quite a workout.
The temperatures dropped overnight and this morning it was 7 degrees F (-13.8c) when I woke up. That's super chilly. But the snow is beautifully draped on the tree branches and the sun was shining brightly this afternoon.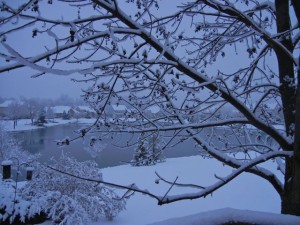 The view from the deck.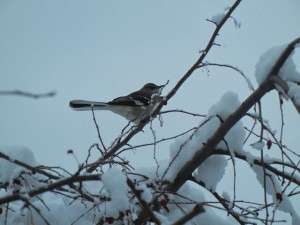 Snow bird.