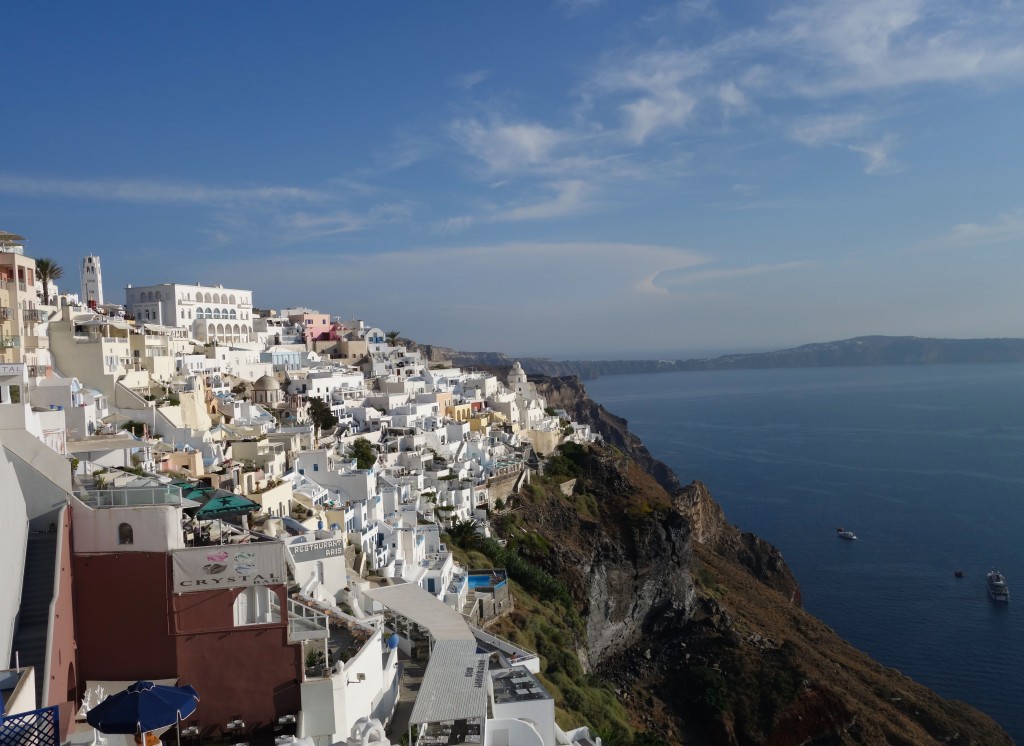 Cliffside living in Santorini. All photos copyright Sandra Carpenter 2015.
In what has become a bit of a tradition, Robert and I decided to take a last-minute trip for my birthday. The criteria for where we wanted to go included sunshine, warm temperatures, good food and wine. We then searched for where we could get inexpensively for a few days. The result was Santorini.
This was my first trip to Greece and I think I fell in love as soon as we landed. The island was true to what I imagined  it would look like: all those painted white houses stair-stepping down the cliff to the so very blue Mediterranean.  It was paradise.
Our hotel (Manos Small World) was in Firostefani and right on the rim of the caldera cliff. Thus it had spectacular views of the volcano that gave Santorini its shape as well as the surrounding village. It felt like there was a photo that needed to be taken no matter what way I looked.
And on top of all this, I was spoiled. Robert had let the hotel know it was my birthday and so there were red roses and wine waiting for us on arrival, as well as tea and cake. Now that's nice service.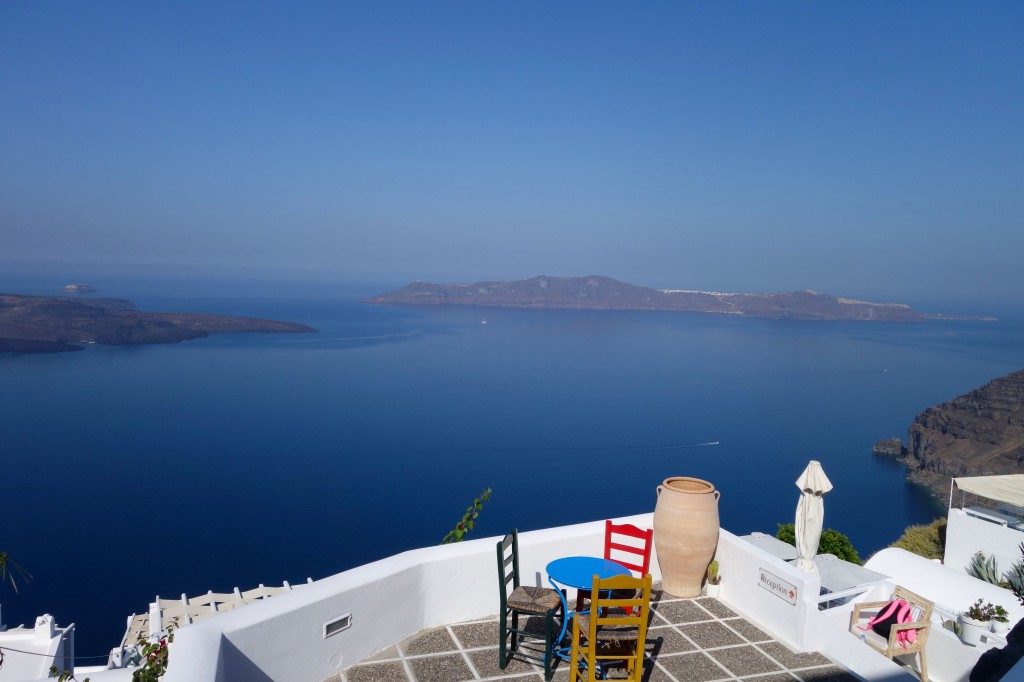 The view of the Mediterannean from our terrace.
Morning tea view from our hotel, Manos Small World.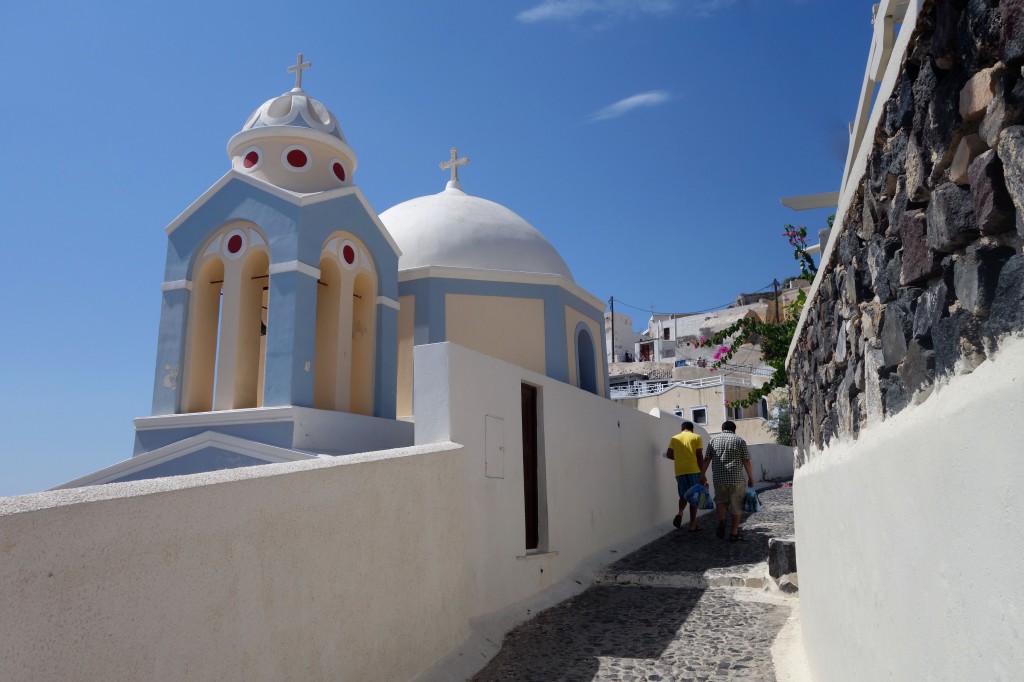 The path to Fira.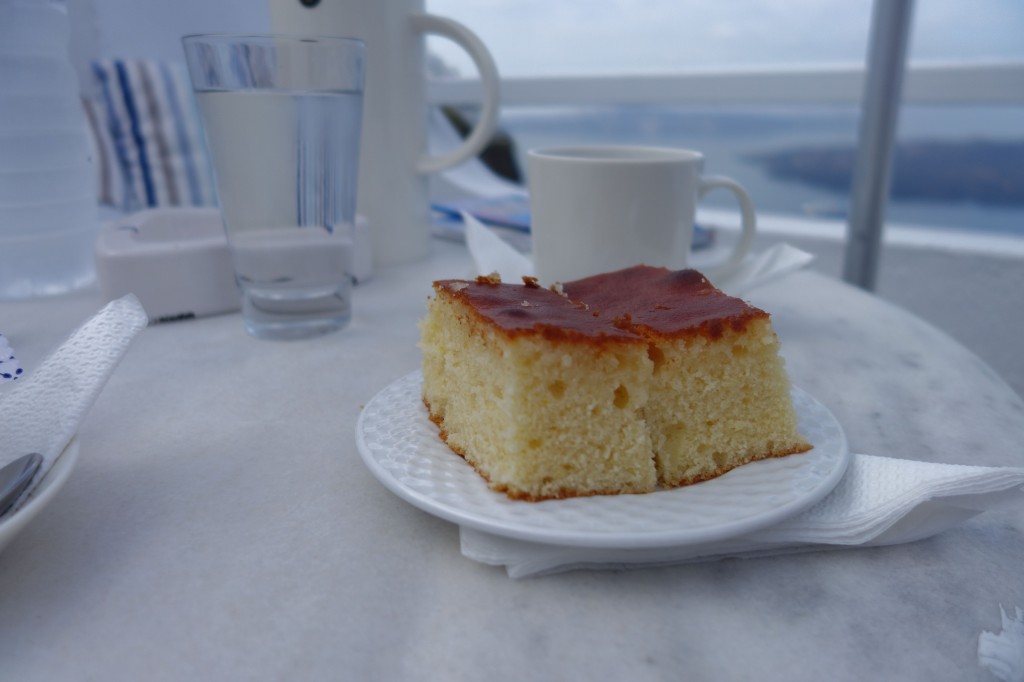 Welcome cake from Manos Small World.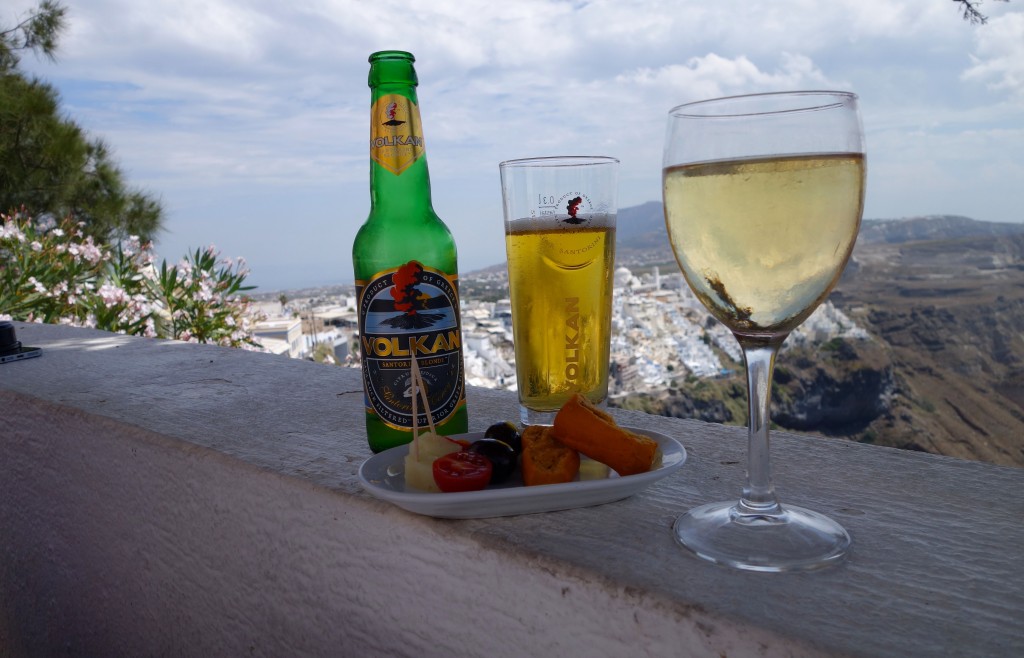 A break from the heat: Santorini wine and beer at To Kafenio Wine Bar.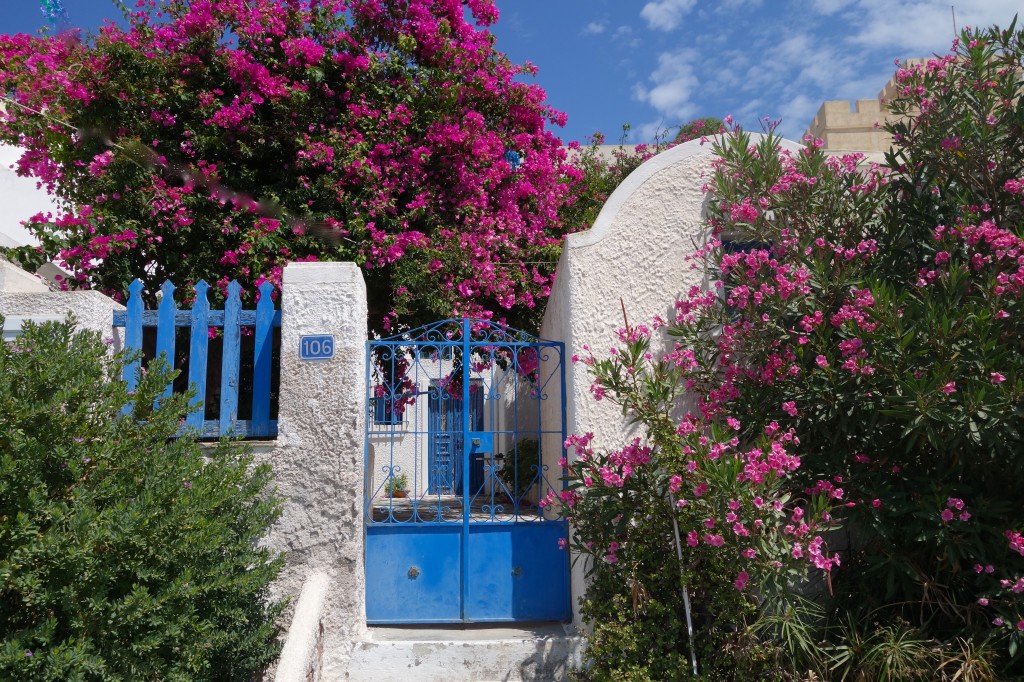 It seemed that no matter where I looked, there was a beautiful view.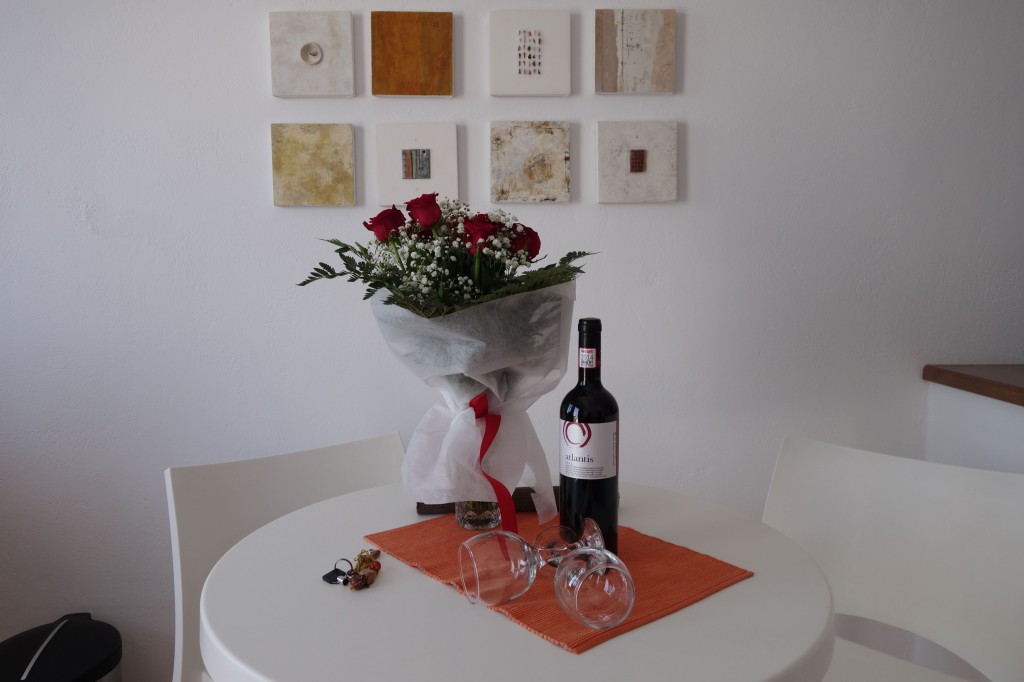 Robert arranged for birthday wine and roses to be waiting for me in our room.