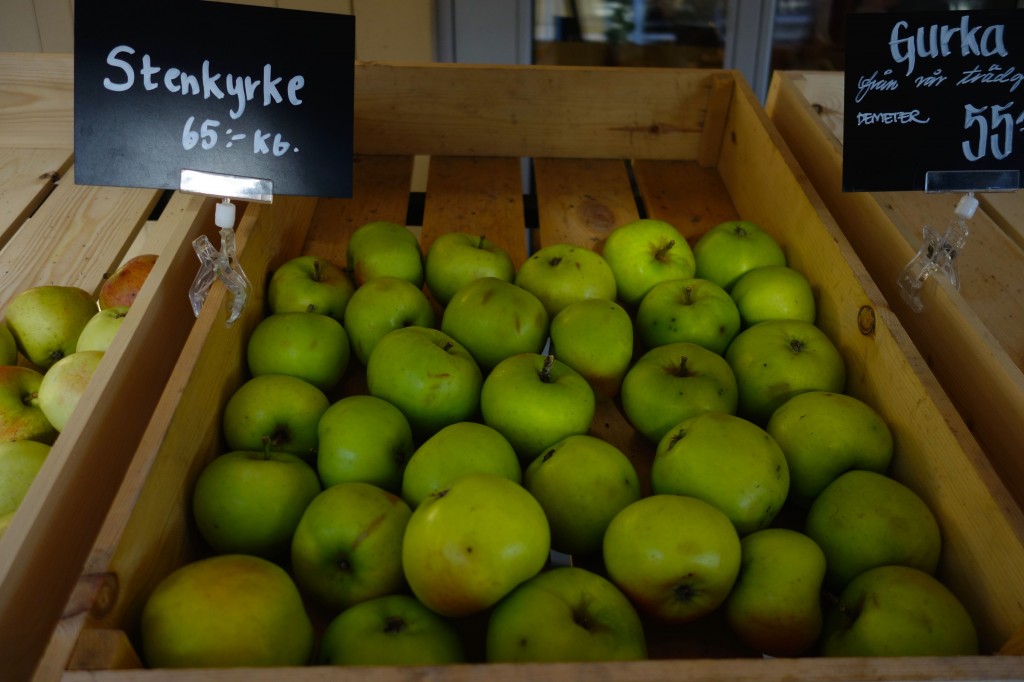 Apples at Rosendals. All photos copyright 2015 Sandra Carpenter.
It was a perfectly gorgeous autumn day, so we decided to get out and make the most of it. My requirements were to be on the water and in a garden, so we went to Rosendals trädgård. This beautiful garden is a great spot to wander around, whether it's through the pick-your-own flower garden, the apple orchard or greenhouses.
The sunflowers and zinnias were huge and the apple trees were loaded with fruit. We hung out in the garden cafe and then I had to get some of the apples. As soon as I got home, I made the pie using my friend Bryn's recipe as I really like the crumbly texture of the flour and oats crust and topping. (And I also like the depth of flavor you get by adding a bit of bourbon to the fruit!) I substituted apples for the peaches called for in the recipe and was pretty happy with the results. (As was Robert.)
As for the "water" part of the day, we walked along Strandvägen by the Baltic and then took the Djurgården ferry home.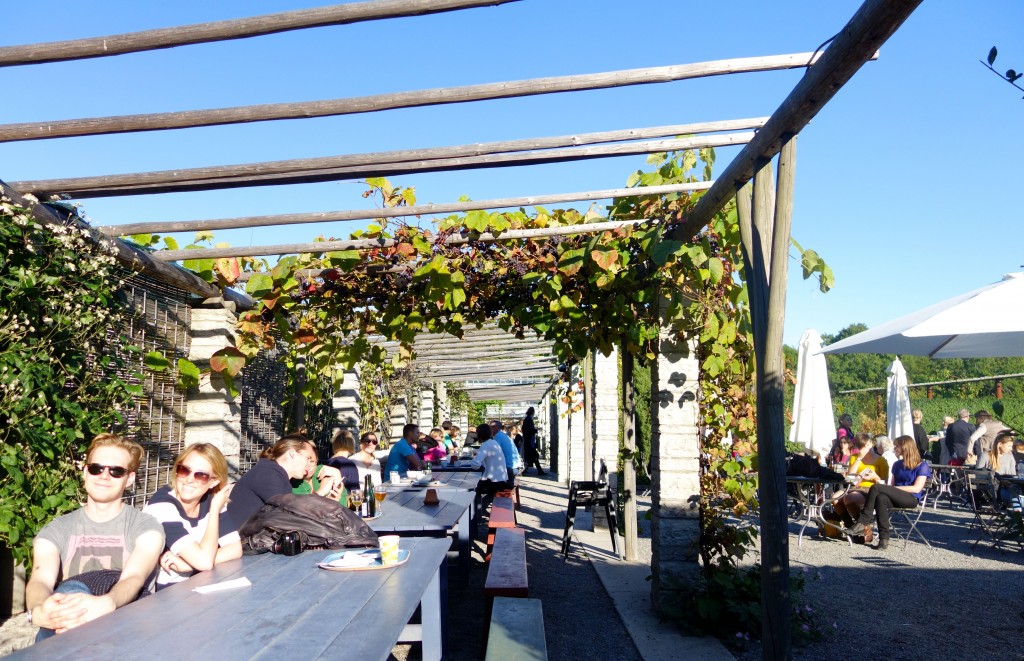 Sunshine picnics.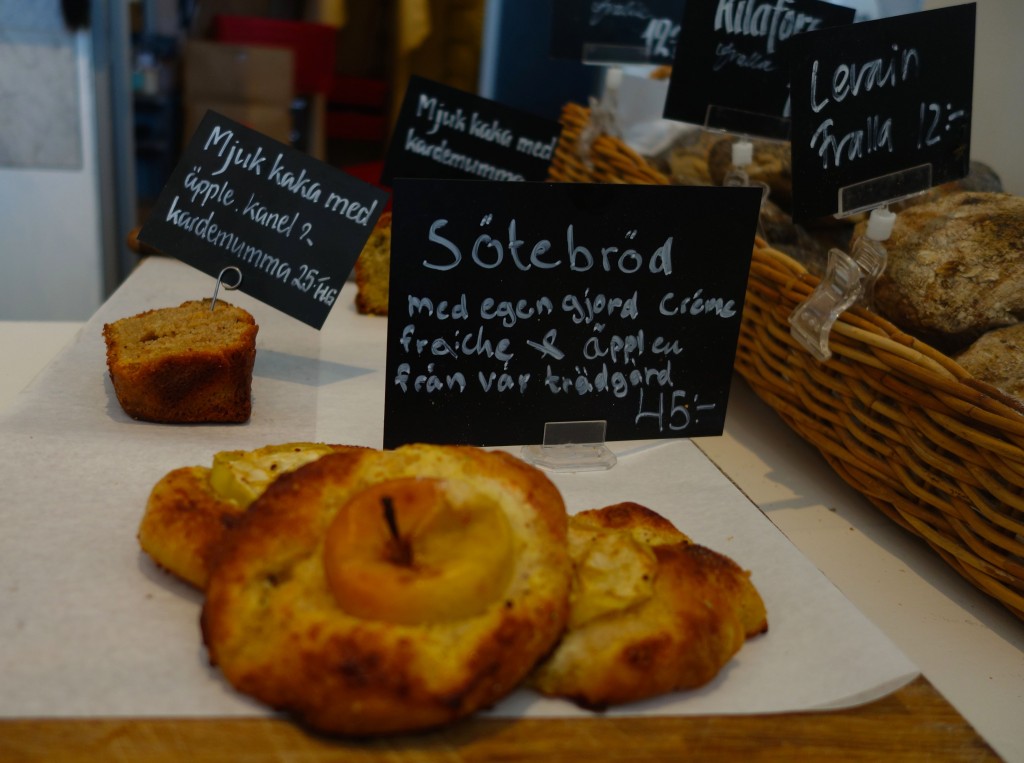 The inspiration dessert at Rosendals was made with creme frache  and apples from their gardens.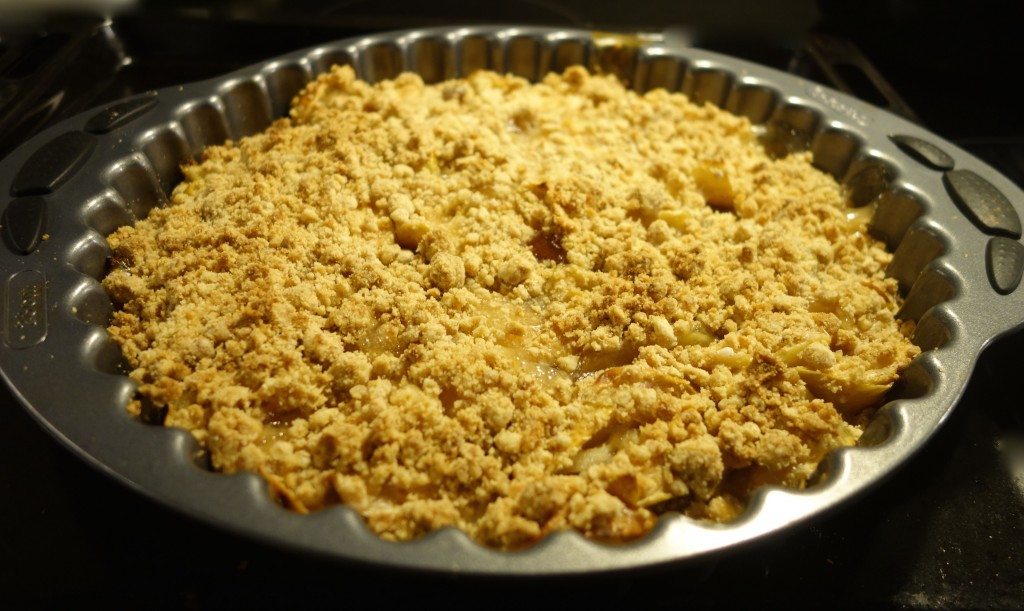 And the completed apple pie at home was also made with freshly picked apples from the gardens.