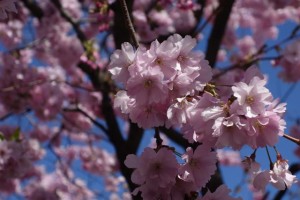 An up-close view of the cherry blossoms.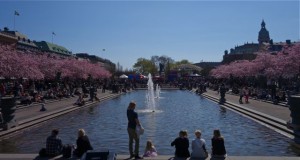 The fountain and blossoms at Kungsträdgården.
They're back. The cherry blossoms at Kungsträdgården are blooming and casting their magic glow once again. And since today was the most gorgeous day we've had in Stockholm all year–it was sunny and 16 degrees c (about 60 F)–we had to get out and enjoy them. Robert and I spent the afternoon walking around and sitting on the steps by the fountain at Kungsträdgården. And all the rest of Stockholm was there too, taking pictures of the blossoms and themselves in front of the them.
It was glorious. Happy Easter everyone.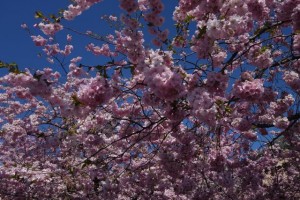 I love the pink haze.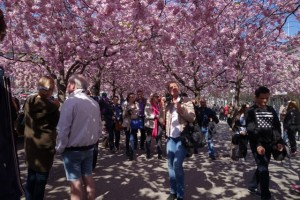 Cameras were at the ready everywhere you looked.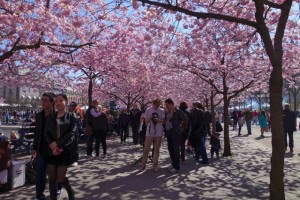 A pink walkway.