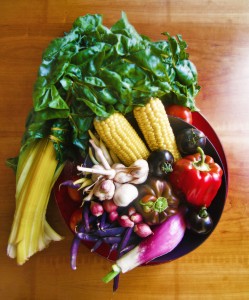 Just a few of the vegies we got at the farmer's market. This photo © Robert Corkery.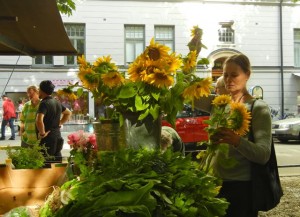 Buying sunflowers. This photo and those following © Sandra Carpenter.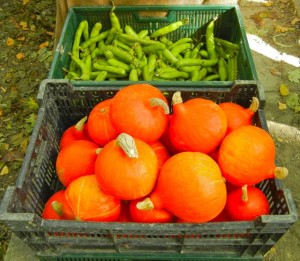 Beans and squash.
I'm a big fan of farmer's markets. I love the displays of fresh produce, seeing what's in season, talking to the farmers and just being part of the bustle. I wrote recently about Venice's Rialto Market and also about the Fallon & Byrne food hall in Dublin.
On Saturday, Robert and I went to the bondens marknad or farmer's market in Stockholm on Södermalm. It was a beautiful sunny day, so the market was beyond busy. But we had such a good time sampling cheeses and honey, sausages and salmon, bread and granola that it didn't matter. We ate lunch at one of the stalls where we had a lax or salmon crepe.
And being the good Midwesterner that I am, I could not resist trying the grilled corn. The verdict: the best I've ever had in Sweden. (But it was not quite as good as what I've had in Ohio and Indiana!)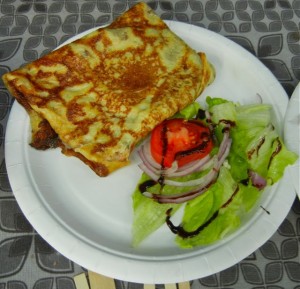 My lunch at the market–a salmon crepe with a side salad.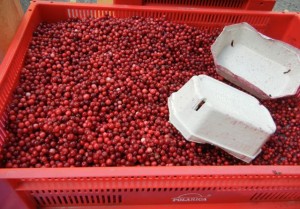 Lingon berries.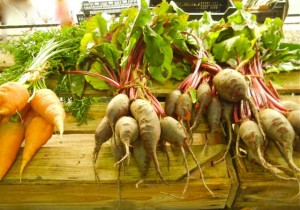 Carrots and beets.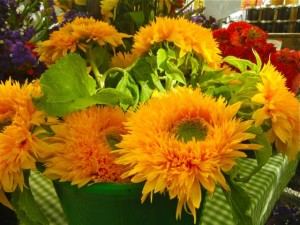 Market flowers.
By the way, the Södermalm farmer's market is on Katarina bangata. It is held on Saturdays from 10-15 until October 10. There is also a julmarknad or Christmas market there in December.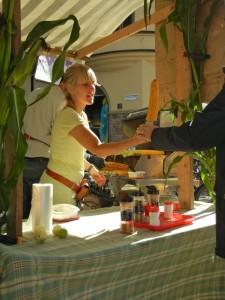 Selling grilled corn.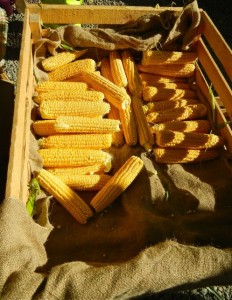 We bought a dozen ears of corn.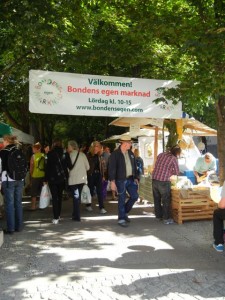 "Farmer's own market" at Katarina bangata.