Shanghai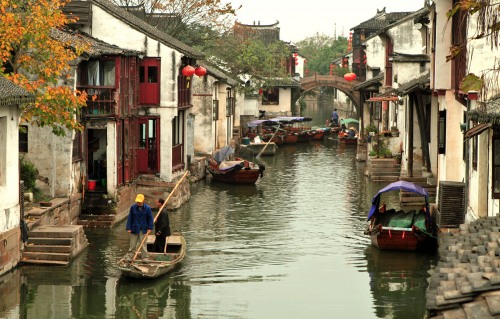 Xiao long bao or pork dumplings are a Shanghai specialty and you can find them in street markets and in more formal restaurants. Served up with fresh ginger, soy and vinegar, the ones at Din Thai Fung were particularly tasty. I am getting hungry just thinking about them.
A few super cool bars worth checking out in Shanghai along the Bund include the Glamour Bar and Bar Rogue (try their Bar Rogue signature cocktail –a mixture of vodka, Grand Mariner, cranberry juice, raspberry puree, lime juice and a slice of orange)
In People's Square, try Barbarossa. This Moroccan tent style restaurant is the perfect place to chill with a cocktail and a hookah, although the food is only OK.
For dining and drinking options galore, the area to go to is Xintiandi. The name means heaven and earth and this popular street of bars, restaurants and shops is artfully crafted out of rehabbed lane houses. Locals and tourists alike roam the streets searching for where to stop among the many choices. We ate good meals at TMSK (Tou Ming Si Kao), Din Thai Fung, the Fountain and Zen.