Europe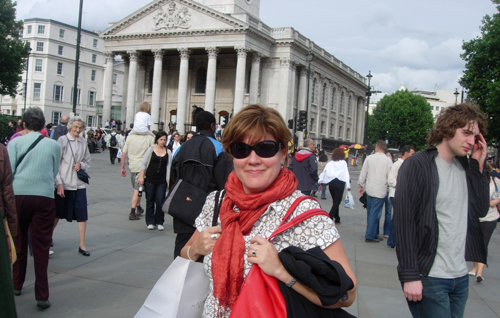 Italy
The Villa Aureli is in Castel del Piano in Umbria just southwest of Perugia. The villa is owned by a descendent of Dante and dates back to the 16th century. It was a perfect location for exploring Umbria from, but it was also good for just staying and relaxing in as the Villa Aureli had beautiful gardens around it.
Florence: My friend Bryn's brother is a chef and he recommended Trattoria La Casalingua to her. She in turn passed the tip on to me. We ate there on a trip four years ago and again recently and found that the food is still fantastic.
Antonelli Winery in Montefalco has fantastic wines, including the regional favorite grape variety, Sagrantino.
L'Alchimista is a tasting restaurant in Montefalco. Set in the beautiful center of the old town, the location and the food were amazing.
London
Set rather inauspiciously in a back alley, Hakkasan more than makes up for its setting. Inside, this place is super stylish and feels somehow more like a nightclub than a restaurant. But the dim sum are delicious and have earned their Michelin stars.
hakkasan.com
Prague
The Hotel Paris has a beautiful art nouveau style and is perfectly located in the Old Town. I figure that any place that Aussie rocker Nick Cave has stayed is cool enough for me.
hotel-pariz.cz
U Fleku Beer Hall and Brewery
This is the oldest beer hall in Prague and dates back to 1499, so they are obviously doing something right. Food is home cooking in style and suits the beer. The atmosphere is rowdy,