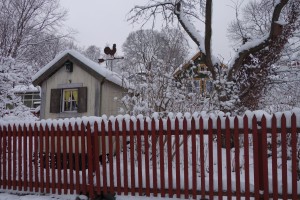 A garden house in Tantolunden.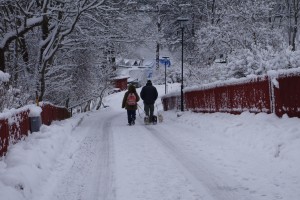 Winter pathway.
On Friday at 5, I got a text from my friend Nici. "Any spontaneous after work plans?"
And so began what turned out to be an entire weekend of just rolling along with things, something we seem to have been doing a lot of this winter. We had a great evening of catching up and laughing. Then Saturday we got a text from Adam asking if we could spontaneously join them for dinner at Miss Voon. So we did. And that was another fun evening with good food and friends.
It's been that way a lot lately. So yesterday, that meant we went to Liljevalchs for vårsalong or the spring salon for the annual juried art show.  Last weekend, we went to a flamenco performance and saw some incredible dancing, guitar playing and singing.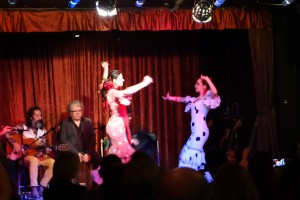 Last weekend, we spontaneously went to a flamenco concert. Spanish was the dominant language being spoken all around us. Fun!
And in between it all, there's been all this fabulous snow. It was gloriously sunny yesterday and it looks like more of that is happening today. And since we've had all this snow, that made the day spectacularly bright. Robert has "generously" passed on the cold that he has had for the last week to me, so now I am the sniffly and tired one. That's a drag, but life is good overall.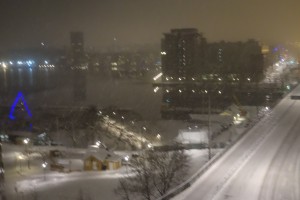 More snow out my window!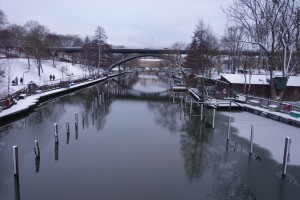 Winter canal.