About a month ago, I tried out to be part of an art performance at the Moderna Museet or the Museum of Modern Art here in Stockholm. The requirements were simple: Age 25-70 years. Must speak fluent American English. Must be comfortable speaking in front of an audience.
Since I obviously was such a perfect fit for those next-to-nothing requirements, I tried out. (As did a whole bunch of other English speakers.) And guess what, I got one of the four parts!
I was interested in being a part of this for several reasons actually.  The show is part  of the brand-new Stockholm Literature festival featuring two days of literature, art and film in performances, readings and screenings. And since I am writing a book, have a degree in literature, have worked on art magazines and written a lot about art in general, this part really did seem like a perfect thing for me. Plus it's at the Moderna, one of my favorite museums in Stockholm. And, I guess I am a bit of a ham…?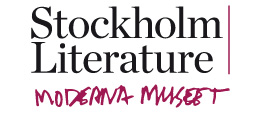 Anyway, the show is called Wild Minds and it's by director and playwright Marcus Lindeen. It was commissioned by the museum to be part of the festival. Wild Minds will be a text and music based piece where I, as one of the four participants, will wear headphones so as to retell stories from "maladaptive daydreamers" –people who have become addicted to their vivid and addictive fantasy worlds.
The tryout was a lot of fun and rehearsals are this week–I'm looking forward to them and am very curious to see how it will all come together.
Stockholmers: The show will be performed both Saturday and Sunday afternoon, three times each day. Come check it out. The rest of the festival looks pretty good too, with readings and performances in Swedish, English and Norwegian. Nigerian writer Chimananda Ngozi Adichie, author of Half of a Yellow Sun, will be there, among others. Check out more details on the Moderna Museet website.