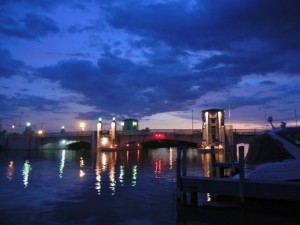 This view of the drawbridge in Port Clinton, Ohio is from my uncle and aunt's backyard.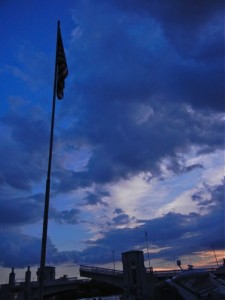 Sunset over Port Clinton.
The suitcase is packed to capacity and the carry-on is ready to go. It's almost time to go to the airport and I am struggling to stay upbeat, trying hard not to cry. Saying goodbye to family, friends and the US never gets any easier. It is ALWAYS hard.
I only got to see a handful of friends and I didn't do all the many things I planned to, but I did get to spend a lot of time with my family. For that, I am grateful. And just now, I am daydreaming about the next trip home.
Goodbye Cincinnati. Hello Stockholm.