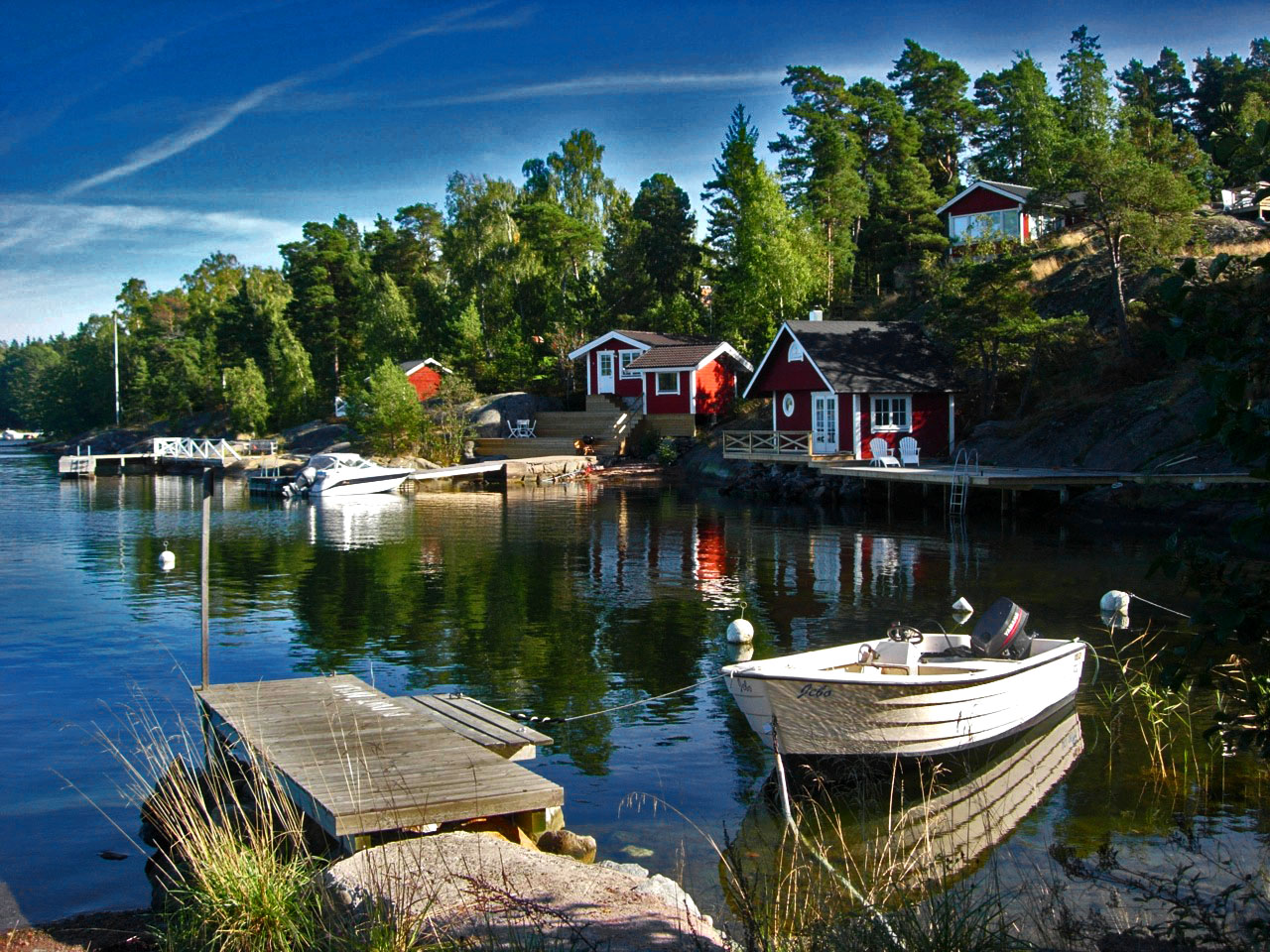 A charmingly Swedish scene at Hästedegård  on Ljusterö. All photos copyright Sandra Carpenter and Robert Corkery.
Saturday, Robert and I decided we needed to get out of town. We've been having some gorgeously sunny fall weather, so we rented a car and drove to the  northern end of Stockholm's archipelago. It was interesting to drive instead of boat to the archipelago, but it was a great way to get there.
We went to the island of Ljusterö, which is one of the largest islands on the archipelago. To reach the island, we took a  car ferry. (For those of you who have not been here, the transport system between islands is amazing. Large drive-on car ferries are free and for the island we went to, they ran every half hour until 11pm, at which time they ran ran every hour. It is a very convenient way to island hop by car.)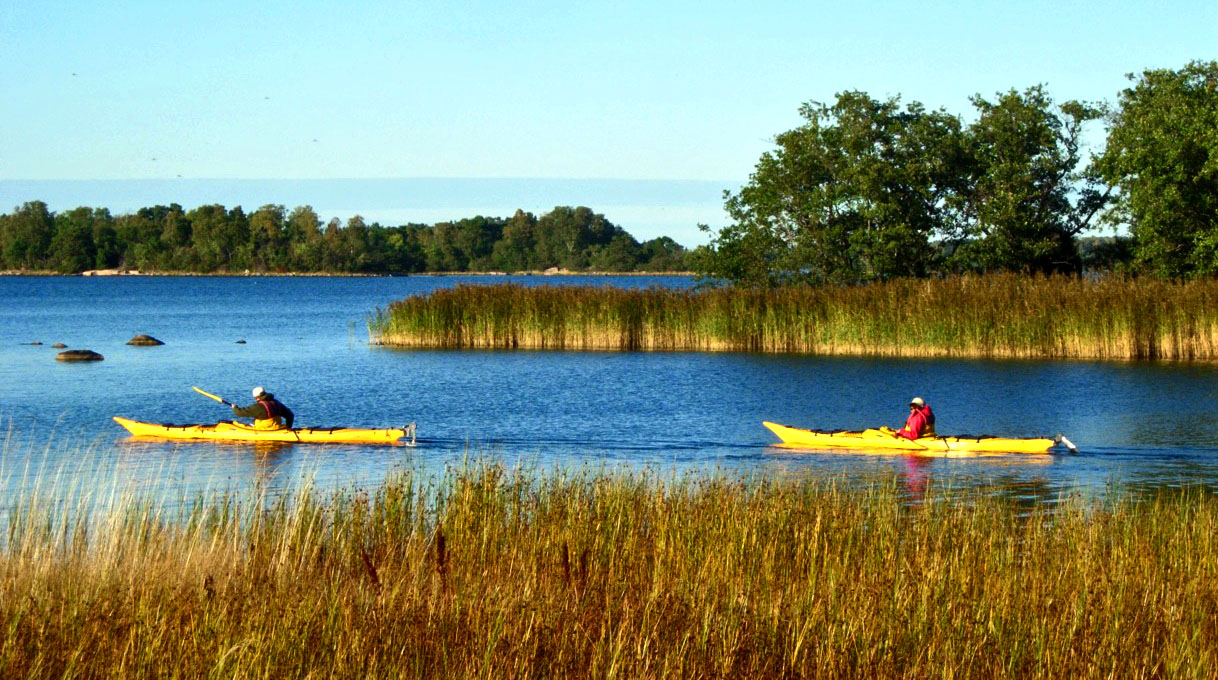 Kayaking on Östra-Lagnö.
Some of the leaves are just beginning to turn – the birch leaves are changing to a golden yellow and the maples are going red. And it is starting to smell like autumn too – that earthy, decomposing sort of smell. Mushrooms were everywhere – but we dared not eat them without knowing which were poisonous. We did sample lots of forest blueberries, however. It was perfect to be out hiking in the woods and hanging on the rocks and docks by the harbors. Temperatures were close to 70 degrees F (20 degrees C) and this kind of weather is rare for this time of year.